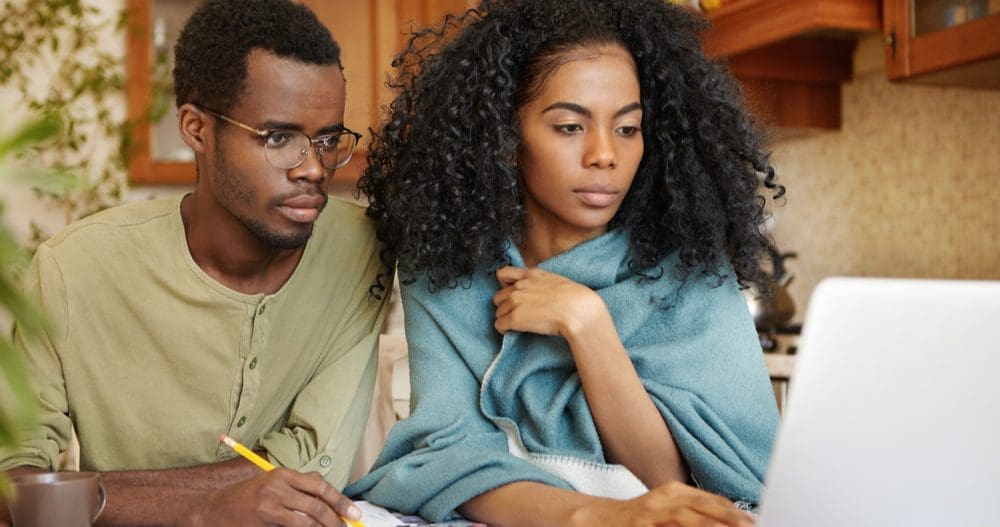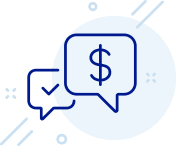 Budgets are nothing new. You know you should follow a budget. You want to follow a budget. Maybe you've tried using one before and failed. Repeatedly. Why is such a simple habit so difficult to maintain? In many cases, the difference between good intentions and budgeting success comes down to the budgeting tools you use. 
Whether you're trying to establish a budget for the first time or climbing back in the saddle for another attempt, you might be wondering which budgeting tool is best for you. There are so many to choose from that the decision can be confusing. To help clear up that confusion, let's take a look at two of the most popular budgeting tools on the market today: Quicken and Mint.
Quicken & Mint: Which is the best budgeting tool for you?
At first glance, Quicken and Mint appear to have a lot in common. That's because they do. Before we dive into the differences, let's look at a few of the programs' similarities.
Both offer easy-to-follow budget tracking features.
Each features convenient user interfaces.
Both include customizable updates that allow users to personalize the data they see.
Each platform offers credit score monitoring.
Both options provide weekly financial summary reports.
Understanding the similarities is nice, but let's be honest, you're not reading this because you want to use both Quicken and Mint. You're trying to decide which is the best fit for you, which means you're probably far more interested in their differences. Fair enough. Let's compare.
Quicken
Quicken has been the standard for personal finance tools for a long time — 36 years, to be exact. Originally released in 1983, this software program has undergone several updates throughout the decades, but it's earned a reputation for versatility and reliability. With multiple software packages available, Quicken users can find the perfect plans and pricing for their budgeting needs.
Quicken features:
Manage banking, investment, retirement, and credit card accounts
Monitor transaction history and track spending habits
Reconcile account statements
View and pay your bills directly from the program
Import tax returns to TurboTax and other tax programs
Software must be purchased, one- and two-year subscriptions available
Information is stored on your PC or Mac computer, not cloud-based
Optional mobile app available, syncs with computer software
Home & business options available
Summary:
Quicken provides robust feature offerings ranging from budgeting and bill pay to investment management and retirement planning. But that all-in-one convenience comes at a price.
Mint
While it hasn't been around as long as Quicken, Mint boasts an impressive 11-year track record — an eternity in the mobile technology field. With a clean, efficient interface clearly designed for a younger demographic, this free, web-based personal financial management service has consistently been ranked as a top mobile budgeting app by some of the most respected experts in the mobile technology field.
Mint features:
Free mobile app, no hidden fees
Completely web-based, information stored in the cloud 
Customizable email or text alerts for bills and transactions
Budget creation tools
Investment tracking options
Credit score monitoring
Easy-to-read net worth tracker
Secured with 256-bit encryption & multi-factor authentication
Summary:
User-friendly budgeting tool for anyone who wants to manage their day-to-day finances more effectively. Oh, and did we mention it's free?
Quicken vs. Mint: A Side-by-Side Comparison
Quicken: While it may be considered "old school," Quicken has remained one of the world's most popular financial management tools for good reason. Its extensive feature offerings make it easy for individuals to keep track of their personal or business finances all in one convenient program. With bill pay features and retirement planning options, Quicken allows users to manage immediate financial obligations while planning for the future as well. Although some people may view the price tag as a deal-breaker, for the right user, the cost is well worth the investment.
Mint: It's not necessarily the "new kid on the block," but Mint's fee-free availability and mobile convenience make it the go-to budgeting app for a growing number of users from multiple age demographics. Excellent for keeping track of day-to-day spending and monthly obligations, Mint lets users stay up-to-date with their finances without bogging them down with more features than they need. Because it's free, Mint offers an excellent, no-risk option for anyone looking for a little guidance on their budgeting journey.
Technology is helpful, but budgeting still takes work.
If you ask ten different people to name their favorite budgeting tool, there's a good chance you'll get ten different answers. If you narrow the options and ask them to choose between Mint and Quicken, the responses will probably be split right down the middle. Why? Because personal finance is…well, personal.
Budgeting is much the same. Finding the right budgeting tool is a matter of preference. And while tools can help you manage your money, whether or not you stick to your budget is ultimately a personal decision that relies more on self-discipline than apps and programs.
As you work to create and follow a budget, Spero is here to offer the education and support you need. Whether you need a financial check-up or advice on the best products and services for your financial plan, our member service experts are available to assist you. Call us or stop by one of our convenient branch locations today!