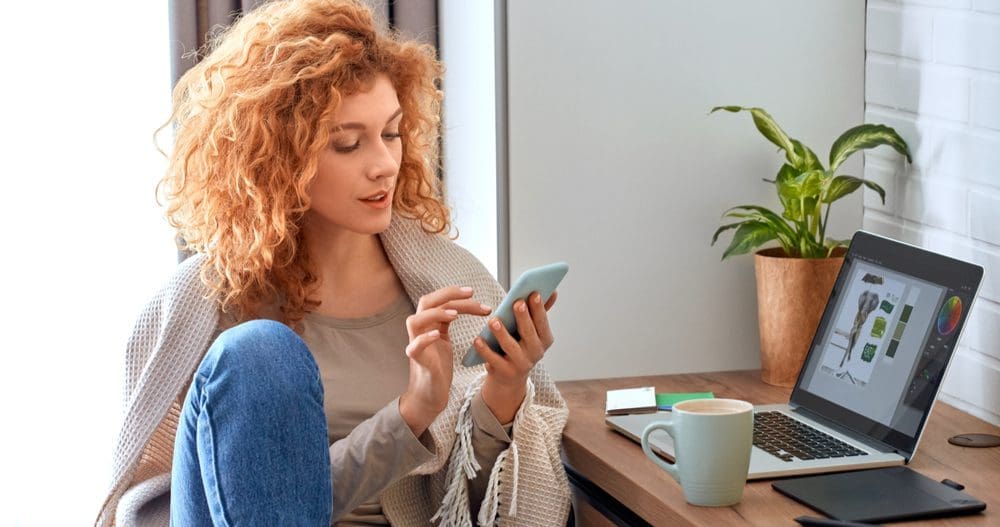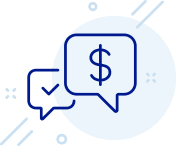 As a growing number of people realize their 9-to-5 jobs aren't getting them any closer to their financial and personal goals, side hustles are becoming more popular than ever. The difference between a side hustle and an extra job is that the hustle allows you to build an income source the goes beyond merely trading hours for dollars.
"There's an upside potential or creative energy that perhaps your day job or second part-time job doesn't offer," says Nick Loper, founder of Side Hustle Nation. "By starting small — in your spare time — and low risk, you can build a meaningful business and an additional income stream."
Extra income means different things for different people. For some, it means they can pay off debt faster. For others, it provides the flexibility to change careers or pursue hobbies they've always dreamed of. The beauty of a side hustle is that you can make it exactly what you want it to be.
10 Side Hustle Jobs You Can Start in Your Spare Time
Online Reseller
If you've ever looked around your house or apartment and wondered how in the world you wound up with so much stuff, you're perfectly positioned to start your side hustle. Clothes. Electronics. Tools. Knick-knacks. If you're ready to part with it, there's a good chance someone out there is looking for it. Selling your unwanted, unused, or repurposed items on Craigslist, eBay, OfferUp, or Facebook Marketplace is an excellent way to generate some quick money without a significant up-front investment.
Personal Transportation
Do you have a reliable vehicle? Do you like finding the quickest routes around town? Do you enjoy interacting with others? If so, it's time to make that combination work for you. By becoming a driver with ride-sharing companies like Uber or Lyft, you can take advantage of self-employment perks like deciding how much you want to earn and setting your own schedule. But unlike starting a business venture from scratch, you'll also be able to rely on an established onboarding process and the support of an international team of business specialists.
Odd Job Specialist
How many times have you seen a Facebook or NextDoor post asking for recommendations of someone who can repair/paint/mow/haul/install something? It seems like everyone needs a handyman or handywoman, but nobody actually knows one. That dilemma can mean steady work for you if you have the skills people are looking for. To start your home project hustle, sign up as a Tasker on the popular job service website TaskRabbit. Once you've established yourself, you can take your venture to the next level by registering as a trusted provider with Angie's List, arguably the most trusted home service website online today.
Music Teacher
You spent hundreds — maybe thousands — of hours practicing scales and learning chords. Along the way, you realized that not only were you good at playing music, you actually enjoyed it as well! Have you thought about the fact that you can keep doing what you love and create a rewarding side hustle in the process? The beauty of launching a music instruction gig in the digital age is that you're no longer limited to students in your area. Thanks to video conferencing apps like Skype and FaceTime and online platforms like TakeLessons, you can share your love of music with students anywhere in the world.
Survey Specialist
Want to share your opinion and earn some extra money in your spare time? Survey services like Swagbucks and InBox Dollars may be right up your alley. When you sign up with these consumer feedback services, you'll create a profile that lets the company know which surveys would be best suited for you. From there, they will give you a variety of surveys to complete. Admittedly, the money you earn from this side gig probably won't replace your job, but if you can tell people what you think and make a few dollars in your spare time, that's a pretty good deal!
House Sitting
People travel for a variety of reasons. Work. Pleasure. Emergency. Whatever the reason for their excursion, many homeowners prefer not to leave their house unattended while they're away. This can be good news for you. With house sitting rates averaging between $25-45 per day, you can supplement your income by taking care of other people's homes while they're out of town. Not sure where to find house sitting gigs? Start by asking around or offering your services on social media. For even more opportunities, look for available jobs in your area on websites like HouseSitter.com and Care.com.
Airbnb Host
Love meeting people from all around the world? Have a spare room available at your place? Renting out your room (or finished basement or garage apartment or mother-in-law suite) on Airbnb can be a fun way to expand your social circle and boost your bank account. Earning potential depends on variables such as your location and the time of year, but making use of an otherwise forgotten space can be a great way to create an additional income stream. To see what average Airbnb hosts earn in your area, click here and enter your information.
Online Instructor
Do you have a particular set of skills and routinely find yourself fielding questions from others who want to know what you know or do what you do? Why not consolidate your know-how, create an instructional course, and make it available for the public? Popular websites like Udemy and Teachable make it easy to share your knowledge with others who will find it valuable. By developing an instructional video course and making it available on one of these platforms, you can teach the material once and earn money every time someone takes your course.
Food Delivery
People gotta eat, right? Now that mobile technology has changed the food delivery game, you can build a substantial income by giving the people what they want. For years, food delivery was limited to a select few restaurants. But now, thanks to enterprising companies like Uber Eats, DoorDash, and GrubHub, hungry consumers can order from more restaurants than ever. While that's good news for them, it's even better news for you! Meal delivery is a flexible side venture that can work into your schedule wherever you have room. And if you want to take your food delivery aspirations a step further, look into grocery delivery services like Shipt or Instacart. If you're looking for a stable work opportunity, helping people eat might be one of the safest options available.
Teach English Online
If you're like most English speakers, you probably take it for granted that you're fluent in the most widely spoken language in the world. Since speaking comes naturally, you might not think about the fact that you have something valuable to share with others. Since 2013, companies like Teach Away and VIPKid have been giving people just like you the opportunity to earn income by teaching English to international students. If you like conversing with people, speak English, and have a bachelor's degree (in any field), these online educational companies offer incredible side hustle opportunities that feature pay rates as high as $22/hour. Fun conversations and outstanding earning potential? Now you're talking!
When you find a side hustle that fits your skill set and your lifestyle, you'll need financial products that can help you make the most of your additional income. Whether you want to add a second savings account or open a separate checking account for your business, Spero has the solutions you need. For more information, call us or visit one of our branch locations today!