Vacation Club Account
Save for a sunny day
The expression "save for a rainy day" has it all wrong. On the contrary, it's the sun we must look out for! Why, you ask? People are more likely to make impulse purchases on longer, brighter days than on gloomy ones. Overall, Americans spend more money in the summer than any other season, which is the very reason we designed the Vacation Club Account.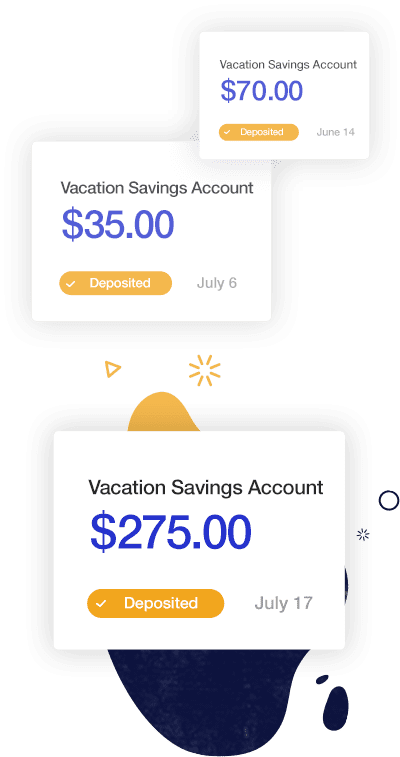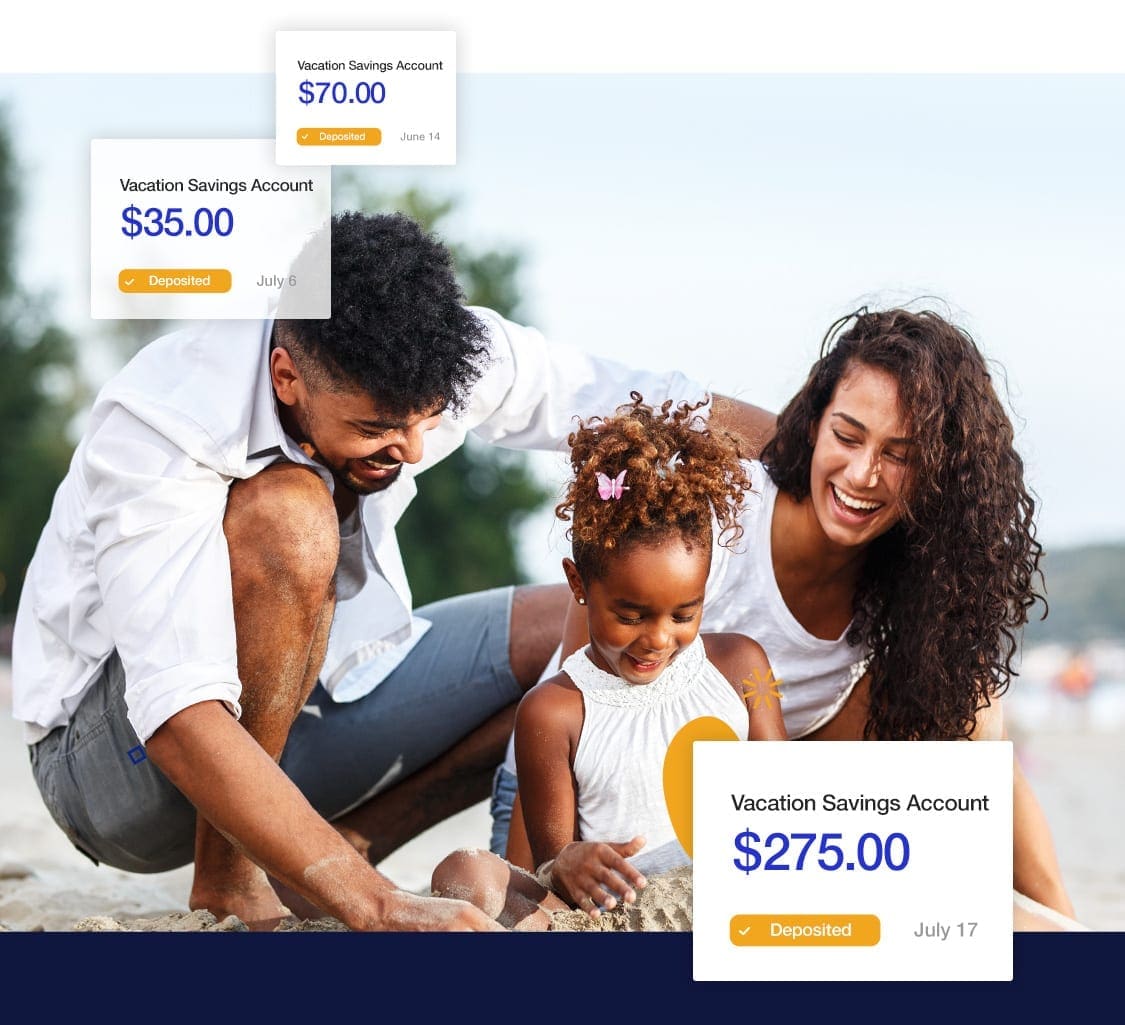 Here's how it works:
Open a Vacation Club Account to save for your financial goals. It could be a vacation or really any big purchase. Make deposits into the account throughout the year or automatically by setting up payroll deductions to deposit funds directly into your account.
Account Features
$0 opening deposit
$0 monthly maintenance fee
Earn Dividends on account balance each month
2 free withdrawals each year
Account Access
It's your money. You should have access to it whenever you'd like!

Free Online Banking
Access your account from wherever you are, at anytime.

Shared Banking Locations
Bank at over 5,000 shared branches across the nation.

Free Mobile Banking
No more rushing to the credit union. Make deposits easily with Mobile Deposit.
---
Last, but not least:
Receive 2 free withdrawals each calendar year. Additional withdrawals over (2) are $25 per occurrence.