Christmas Club Account
Say hello to the holiday season with confidence
Say goodbye to the days of entering the holiday season with dread. Instead, join in on the most joyful time of the year, knowing that you have saved all year long for holiday shopping and the cheerful occasions this time of year brings.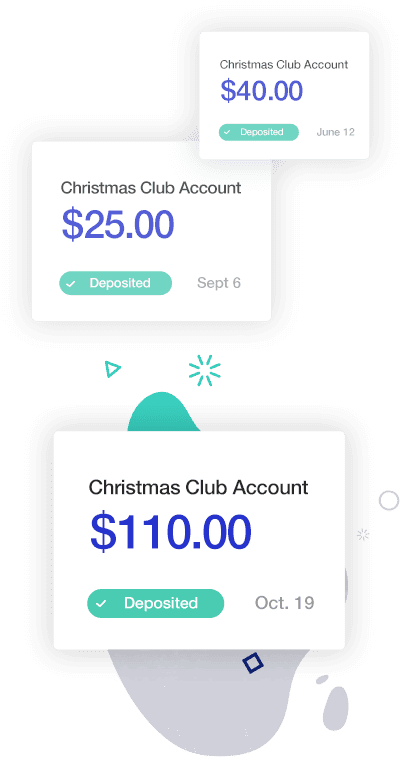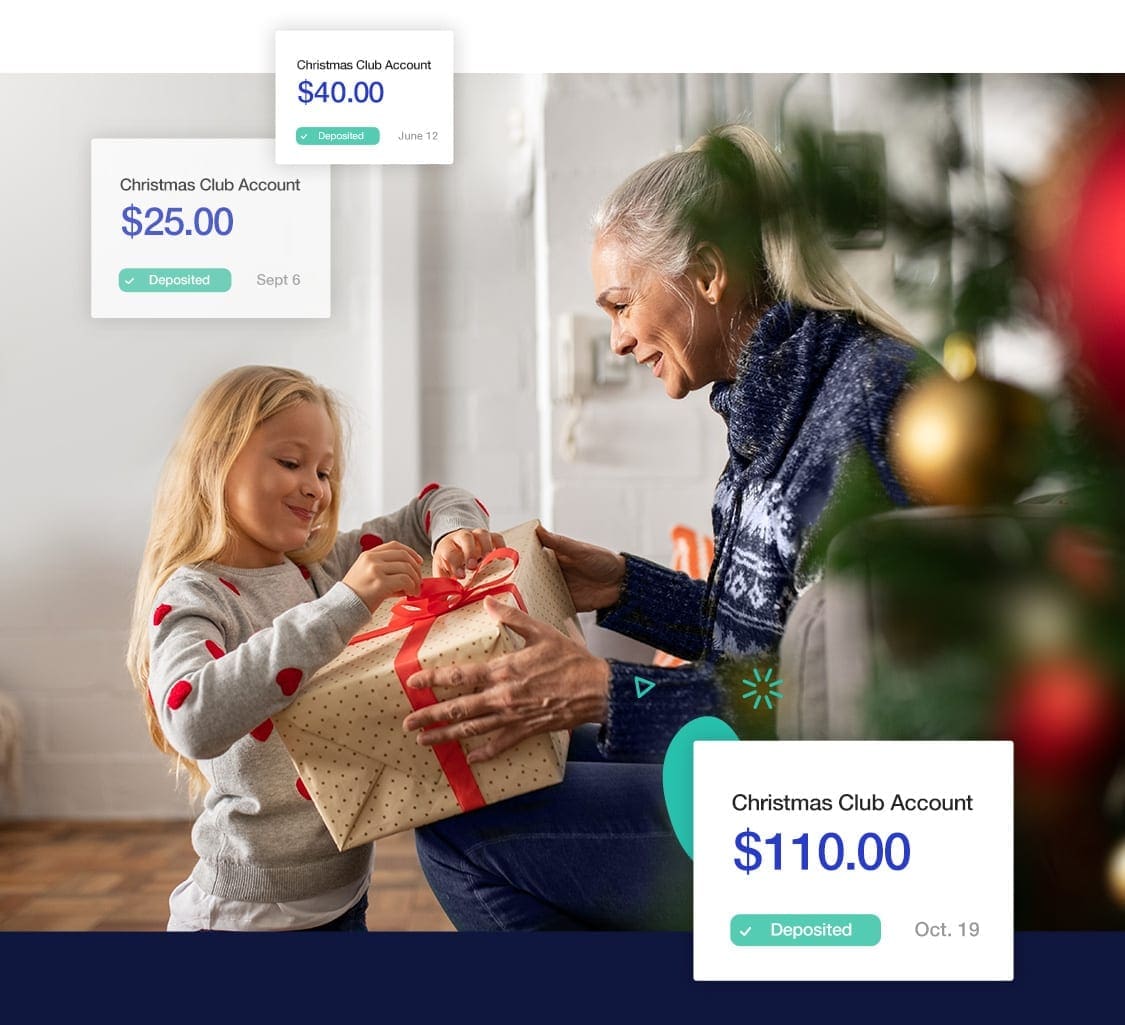 Here's how it works:
Open a Christmas Club Account to save for your holiday purchases. Make deposits into the account throughout the year or automatically by setting up payroll deductions to deposit funds directly into your account. On October 31, funds are transferred into your Share Savings Account just in time for holiday shopping to begin.
Account Features
$0 opening deposit
$0 monthly maintenance fee
Earn Dividends on account balance each month
Account automatically renews each year
Account ACCESS
It's your money. You should have access to it whenever you'd like!

Free Online Banking
Access your account from wherever you are, at anytime.

Shared Banking Locations
Bank at over 5,000 shared branches across the nation.

Free Mobile Banking
No more rushing to the credit union. Make deposits easily with Mobile Deposit.
---
Last, but not least:
Account funds will be transferred to the member's Primary Savings account on October 31 of each year. Member can access funds beginning November 1. Additional withdrawals are $25 per occurrence. Rates may change after account opening.