Glide into Success
Running a business is far from easy. But, with the right planning (and saving) you can achieve a successful landing.
Certificates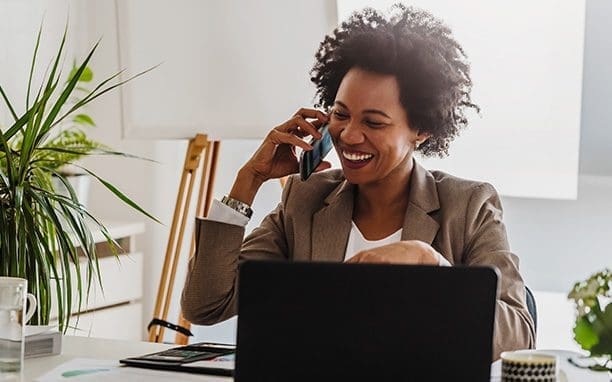 Business Certificates
Earn high returns on excess cash flow and choose from 6 to 48-month terms. Take advantage of our limited-time certificate special of 1.25% APY1. Plus, soar higher by bumping up the rate once during the 24-month term. A $500 minimum deposit is required.
Money Market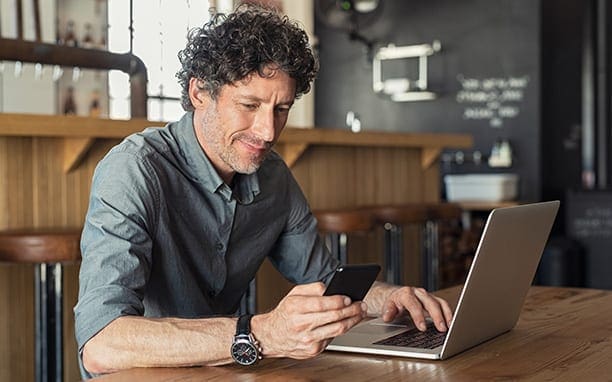 Business Money Market
Benefit from higher earning power than a traditional savings account, while having the convenience to access your funds anytime you need it.
Account ACCESS
It's your money. You should have access to it whenever you'd like!

Free Online Banking
Access your account. From wherever you are.

Free Mobile Banking
Manage your accounts on-the-go.
---
Last, but not least:
1The Annual Percentage Yield of 1.25% is valid on 24-Month Bump-Up Certificates beginning on 06/1/2022. Promotion is subject to change, cancellation, or renewal without notice. A minimum opening deposit of $500 is required. Early withdrawal fees could reduce earnings and principal on the account. You may elect to change the rate on the Bump-Up Certificate once during the original term of the certificate. To request a rate change, an owner of the certificate must contact the Credit Union by calling us at 800-922-0446 or by visiting a branch. The rate on the Bump-Up Certificate will be changed on the date the Credit Union receives the request to the current rate published by the Credit Union for 24-month certificates, excluding promotional rates, and will remain in effect until the original maturity date. At maturity, unless you instruct us otherwise, the Bump-Up Certificate will automatically renew as a 24-month certificate (with no "bump up" feature). The availability of the rate increase option neither implies nor guarantees that our rates will increase during the term of the 24-Month Bump-Up Certificate.