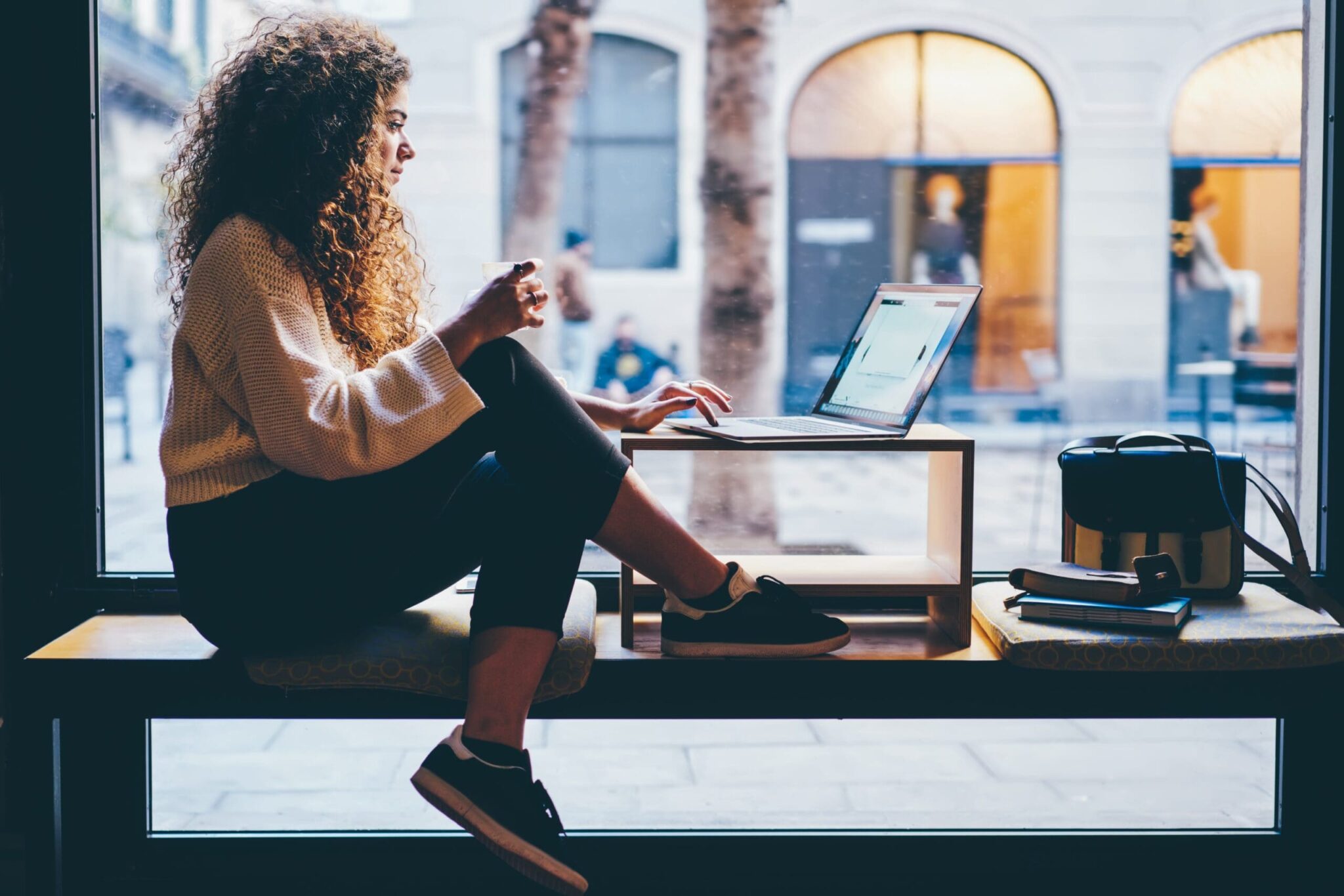 As new technology emerges and the world becomes increasingly "mobile," more and more people are taking their financial management online.
While it's true that hackers are out there — with Security magazine estimating a hacking attack somewhere around the world every 39 seconds — the answer to this question is yes. Online banking is fundamentally safe. Even so, Statista reports that most Americans are naturally cautious, with 71 percent of them expressing concern over becoming a potential victim of cyber theft.
In reality, however, your money may actually be safer if you do your banking online than if you don't. The reason is simple: opportunity. If you have an online account, you know pretty quickly if something's wrong with your account, or if money has gone missing.
So how do you best protect yourself if you're banking online? Check out these bank security tips for some "best practices" that will help you bank securely online.
How do I bank online safely?
1. Check your accounts.
A survey done by Lexington Law showed that only 36 percent of consumers checked their accounts daily, with another 30 percent checking in only once a week. Remember that the less often you check your account online, the longer it will take you to spot something out of place — if you even notice at all. For best results, log into your accounts regularly and make sure you check every one of your accounts — checking, savings, retirement, and credit cards. 
2. Watch for copycats.
If you get an email from your credit union or bank, keep in mind that they aren't going to ask you for identifiable personal information via email. Known as "phishing," this practice of sending an email with links that either request information or download viruses that can infiltrate your online life is one of the most common ways that online hackers can gain access to your personal information. Another method, "pharming," uses links and emails to lead you to a fake site to enter your information. Once they can capture your information on the fake site, they then use it to access your accounts on the real banking site. From there, they can change passwords and contact information. Bottom line? Make sure you're on your financial institution's real site — always check the spelling of the URL address and the overall site design to be sure — and of course, don't click on links from emails unless you know where it came from and where it's directing you. 
3. Look at your URL.
In the URL address bar on your computer, you'll notice an icon — a padlock. When the padlock is open, consider your connection on that site unsecure. If it shows locked, however, you can be more confident that the site you are on — from the web browser to the server — is secure, and any information you exchange on that site has been encrypted for your protection. Additionally, if you're planning to enter any information on a secure site (i.e. payment details, banking information, health data, and more), make sure you see an https:// connection (rather than the simple http://). That "s" means the site you are on is secure, including extra security layers to ensure your information is protected.
4. Protect your computer and phone.
Because of the myriad of ways that hackers can access data these days — using methods that include viruses or malware — it's always a good idea to keep your device's virus protection up-to-date and functional. If you use more than one online access point, consider a package that will allow multiple devices. This can help you protect your phone, tablet, laptop, and more. That way, you and your financial accounts are fully protected, no matter how you choose to access the internet.
5. Secure passwords.
No, "12345" or your dog's name are not good passwords. While they may be easy for you to remember, anyone who knows you (or is simply a good guesser) may be able to figure them out. If you're like the many people who use the same password across multiple sites, that means you have a lot of information that could be compromised by cracking just one passcode. Your best bet? Use auto-generated passwords that are long and intricate and save them with a secure password manager.
6. Avoid public WiFi.
When you're on public WiFi, anyone on that same connection has an easy access point to your information. To be safe, avoid doing any banking or financial transactions (even pre-ordering your Starbucks) on a public WiFi network. You're better off waiting until you're on a secure server (like a private access point from your own home) to ensure a safer connection. Some virus protection apps (like Norton) also offer VPN (virtual private networks) access, which allows you a private connection from anywhere you can access WiFi. 
7. Two-factor authentication.
Have you ever logged into an account, only to have the site request to send a code or PIN via text or email? While it may seem like an inconvenience at the time, the truth is that the process — called two-factor authentication (or 2FA) — is just an added security layer that protects you and keeps everyone else out of your account. Whenever you have accounts that offer you the option to use 2FA, consider doing it. The extra minute or two of validating your information adds the additional security you need.
8. Log out.
We all know to log out of public access points, like a library computer. But it's essential to practice that habit on your own devices as well, logging out of financial sites should become second nature. That way, if your device is ever lost or stolen, you have a little less stress, as potential users won't have immediate access to your accounts.
9. Set up account notifications.
Most financial institutions (including Spero Financial) have notifications you can set up to let you know if there's a problem or suspicious activity on your account. While some are as simple as a text message to notify you of your account balance, others can be activated to alert you if a transaction exceeds a dollar amount you set or if an external account transfer is requested.
10. Monitor regularly.
As we've mentioned, regular monitoring of your accounts is one of your best ways to stay secure while banking online. But this doesn't apply only to your checking account. Any account — credit card, retirement account, savings, and checking — should be monitored for unusual or fraudulent activity on at least a daily-basis. If you happen to spot something suspicious, let your financial institution know as soon as possible. 
This material is for educational purposes only and is not intended to provide specific advice or recommendations for any individual.