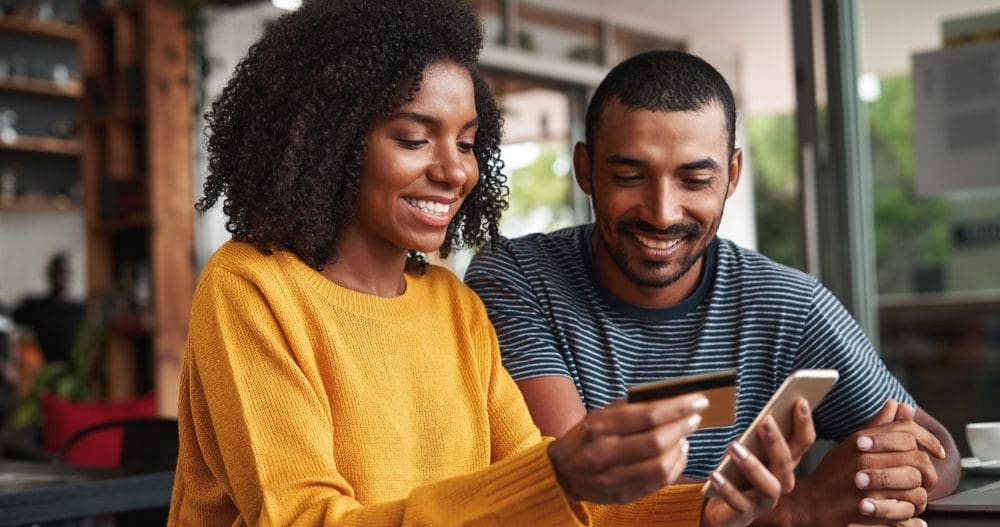 Before we go any further, let's start by answering the question everyone is asking — yes, online banking is safe. As consumers have continued pushing for the convenience of mobile banking, most financial institutions have worked to stay ahead of the curve by implementing the latest digital security measures. But the most effective online security calls for a little teamwork between you and your financial institution. To paraphrase an 80's hip hop classic, it takes two to make the thing go right.
Banks and credit unions are legally required to implement specific online banking security measures. But many times, software and app designers create services that are so user-friendly, account holders can forget to take even the most basic safety precautions. Secure banking technology is great, but following these online banking safety tips will help you maximize your protection.
How to Practice Safe Online Banking
1. Go mobile.
Using your credit union's dedicated mobile app is a secure way to access your banking information on the go. Be sure to only download apps through verified sources like Google Play (Android) or Apple's App Store (iPhone).
2. Use two-factor authentication (2FA).
Most mobile apps and banking websites require a username and password for login. This is a good first step, but if someone steals your phone or hacks your computer, saved passwords can give them instant access to your accounts. Two-factor authentication, also known as multifactor authentication, requires the entry of a second piece of information, ideally one that's known only to you (i.e., a randomly generated passcode sent to your phone or email address). By making you verify a password of your choosing (more on that in the next point) and a unique piece of information assigned to you, online sites and mobile apps reduce the likelihood of anyone else accessing your information.
3. Choose strong passwords.
Sure, creating passwords can be a hassle, but it's far less frustrating than trying to recover from financial fraud or identity theft. Many of the most popular banking websites and apps have their own list of password criteria to follow (i.e., must contain at least eight characters, one numeral, and a special symbol), so all you have to do it follow their instructions. But when selecting or updating a password, be sure to choose one that is different from your other accounts. It's annoying when hackers break into your Facebook or Twitter account, but it would be even worse if the password they cracked also gave them access to your finances.
4. Set up alerts and notifications.
When it comes to fraudulent charges and financial identity theft, time is of the essence. While most credit card companies limit cardholder liability to $50 on unauthorized charges, debit card servicers require fraudulent charges to be reported within two days. If you report unauthorized debit card transactions more than two days after they occur, you could be responsible for up to $500. By setting up transaction and fraud alerts on your credit and debit cards, you can be notified as soon as a transaction takes place. This helpful feature, which is now available on most cards, allows you to confirm valid purchases and immediately recognize and report those made without your authorization.
5. Update your operating system & antivirus software.
Thankfully, many of the most popular computers, tablets, and mobile phones make this step easy by offering automatic software updates. However, if you've ever been interrupted with an update notice while you're in the middle of a project, you know how tempting it can be to click the "Ask me later" button. If you do this repeatedly (and who hasn't?), you can leave your computer or phone open to potential security breaches. So, while it may be inconvenient, go ahead and complete those operating system and security software updates sooner rather than later.
6. Look for the lock.
When you visit a website, it's only natural to let your eyes go immediately to the photos and content. But if you're planning to enter any personal information on the site, make sure you pay attention to the web address bar at the top of the page. Secure websites will have a URL that starts with "https" and a closed lock icon to the left of the address. If you see "http" or an open lock icon, that means the website is not secure and you should think twice before entering any personal details or banking information.
7. Don't bank on public wi-fi.
As more restaurants, stores, and hotels begin offering free wi-fi, it's easier than ever to go online. The convenience factor is undeniable, but it's important to remember that if it's easy for you to log onto the network, it's just as easy for hackers and cybercriminals. So go ahead and use those free wi-fi connections to browse menus, compare products, and look up directions, but don't use them for any transactions that require you to enter personal or financial information.
8. Don't click email hyperlinks.
As a general rule of thumb, it's best not to click on any links in emails. Many phishing scams rely on recipients clicking on an email hyperlink that redirects to a fake website designed to steal sensitive personal and financial information. If you're fairly confident that an email is legitimate and the link is safe, you can always hover over the link to verify which web address it will connect to. After confirming the URL is safe, it's best to physically type the address in your browser instead of clicking the link.
9. Log out when you're finished.
While many mobile banking apps have implemented automatic logout features, few e-commerce sites offer the same feature. For maximum protection, security best practices recommend manually logging out after you've made a purchase or finished an online banking session. If you stay logged in, you leave yourself — and your financial identity — open to potential risk.
10. Monitor accounts regularly.
Compared to digital solutions like operating system upgrades and two-factor authentication, monitoring your accounts can feel a little old-school. But this age-old security recommendation makes the list for one simple reason: It works. And now, thanks to mobile apps and online banking, you no longer have to wait for your monthly account statements to arrive. You can keep up with your account activity every day, making it easier to catch unauthorized charges or fraudulent transactions as soon as they happen.
At Spero, we take financial security seriously. From offering online safety tips to sharing the latest member alerts, we do our best to give our members to tools they need to stay safe and informed.