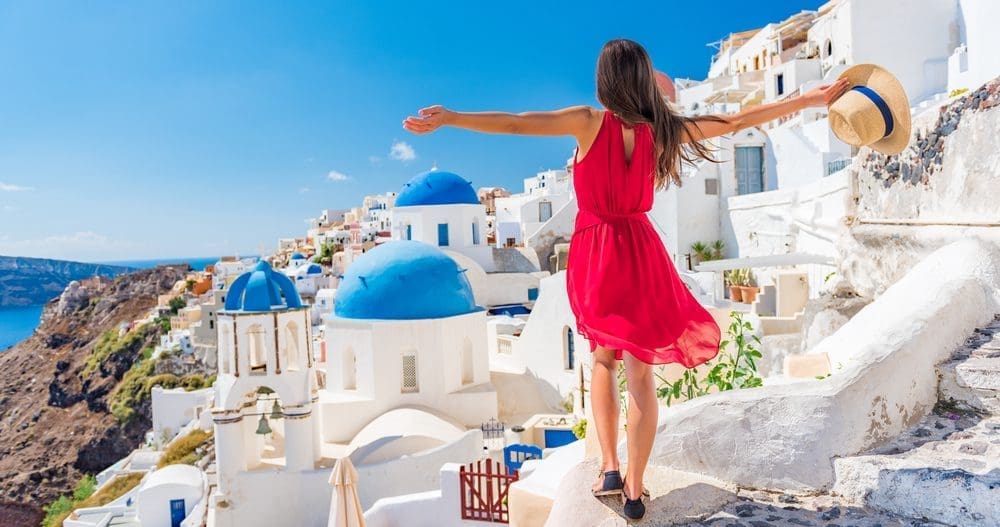 Debit cards make everyday purchases more convenient. Whether you're at the gas pump, store register, or restaurant drive-thru, swiping your card has likely become your preferred method for completing a transaction. But if you're planning a trip overseas, you may be wondering whether you'll be able to use your credit union debit card while traveling internationally. The quick answer is, "Most likely, yes." However, there are a few factors to consider before you go.
Does a Credit Union Debit Card Work Overseas?
While there may be a few credit unions that issue debit cards limited to domestic use, most debit cards are backed by Visa or Mastercard, trusted financial brands that are accepted worldwide. But since individual credit unions have the authority to set their own rules for international debit card usage, it's important that you verify your financial institution's policies before your trip. The last thing you want to do is get stranded in another country without access to your money.
Using Your Debit Card Internationally
1. Pay close attention to the fees
Now, just because you can use your debit card in another country doesn't mean you should. Depending on the terms of your debit card agreement, transaction fees, currency exchange fees, and international ATM fees can make your purchases more expensive. The two most common fees associated with international debit card transactions are:
International ATM fee: This is usually a combination of a flat fee and a percentage of the amount withdrawn. Typically, fees range from $1 to $5.
Foreign transaction fee: Also known as a currency conversion fee, this fee can range from 1% to 3% of the total purchase amount.
While the convenience may make some fees worth the additional expense, you should plan your card usage and cash withdrawals strategically in order to eliminate unnecessary transactions and their associated fees. It's also worth noting that some larger financial institutions have partnership agreements that allow their account holders to use international banking services free of charge. Before traveling, be sure to ask your credit union about their foreign fee policies.
2. Scout out your ATM locations
If your credit union is part of a cooperative network, you're probably familiar with the fact that you can withdraw cash from in-network ATMs without paying an additional fee. But did you know that some co-ops include ATMs in foreign countries? Even if your credit union isn't part of a network that offers international ATMs, your Visa or Mastercard debit card may help you avoid outrageous out-of-network fees. Before you begin your overseas adventure, take the time to search for any in-network ATMs near your destination. If you're not sure where to look, here are a few online search sites to help you get started:
CO-OP International ATM locator
3. Notify your credit union
Contact your credit union as soon as you know you'll be traveling. Some require their members to provide notification of international travel as a security precaution. The sooner you find out whether there are any pre-travel authorization procedures or international usage restrictions, the longer you'll have to plan. While you're at it, be sure to ask whether there are any special fees for using your debit card in another country. A little preparation can keep you from experiencing any costly surprises.
4.Create a Backup Plan
Even if you're able to use your debit card extensively on your trip, it's always wise to have backup options in case your debit card is declined, lost, or stolen. Credit cards and prepaid debit cards provide reliable payment alternatives, as do old-school traveler's checks. Travel experts recommend keeping at least one payment option separate from your wallet. This practical precaution offers additional security in the event that your wallet is lost or stolen.
If you would like to notify us of an upcoming trip or have additional questions about using your Spero debit card while traveling, feel free to call our Member Solutions Center at (800) 922-0446 or stop by one of our branch locations.