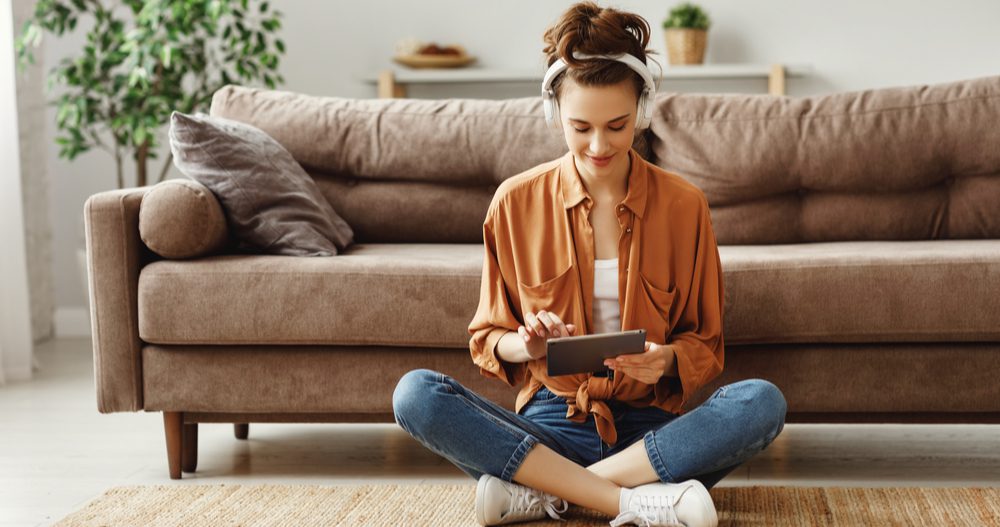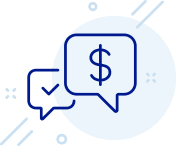 We're all at different stages of our financial education — and at different stages of life, too. So, when it comes to financial information, there's no such thing as a one-size-fits-all solution. Thankfully, recent years have seen a big boom in financial podcasts that cover all kinds of financial topics and information — from budgeting to investing to paying off debt.

But with half a million podcasts to choose from, which ones should you be paying attention to? We've made your selection process easier by compiling a list of the best financial podcasts available today.
1. So Money (Best Podcast for Financial Basics)
Hosted by Farnoosh Torabi, the So Money podcast brings in the greatest financial minds from across the world to talk about their own perspectives, failures, advice, and more. The guest list includes investors, entrepreneurs, and financial authors. The conversations offer insights for anyone interested in learning more about finance or looking for inspiration from the best in the business. As a bonus, the podcast lineup includes occasional "Ask Farnoosh" episodes, where the host tackles practical subjects like when to take on debt or how to pay off a student loan.
2. Function (Best Podcast for Techies)
While the Function podcast covers way more than just money, it often covers tech and apps related to the industry as a whole. In the engaging episodes hosted by entrepreneur Anil Dash, you might hear discussions about how personal finance apps are changing our approach to money (episode 10) or talks on topics such as giving online or online safety — all of which could help you learn something new about your own financial landscape.
3. HerMoney (Best Podcast for Women)
In HerMoney, global brand Jean Chatzky covers all aspects of personal finance — investing, saving, borrowing, and more — from a female point of view. With well-known guests like Suze Orman and Fidelity CEO Abby Johnson, Chatzky creates engaging episodes that are ideal for women looking to gain a better handle on their overall financial picture. From earning to spending and everything in between, listeners can always count on timely topics and candid conversations.
Ranked as one of the top business podcasts by everyone from Apple to the Academy of Podcasters, the Smart Passive Income podcast with Pat Flynn focuses on how you can build your income via online earnings. With a mix of podcast guests who have built their companies from online foundations (like Super Coffee CEO Jim Decicco) and advice-based "Entrepreneurs Answer" episodes (as in Episode 419's "How do you raise kids and run a business at the same time?"), listeners can count on a wealth of entrepreneurial advice from Flynn and his guests.
With the goal to become financially independent (the "FI" in "Fientist") and retire early, The Mad Fientist host — known only as "Brandon" — tackles a wide range of topics and hyper-focuses them on the FIRE Movement (Financial Independence, Retire Early). Through his solid interview format, the Mad Fientist covers topics such as going from $0 to retirement in five years, going back to work after early retirement, and the "right way" to start a business.
If there's anything that Dave Ramsey is known for, it's for teaching everyday people how to pay off debt and live debt-free. His eponymous podcast, The Dave Ramsey Show, makes no exception to that rule. For everyone from early-stage savers who are still working on their debt snowball to those who just made the last payment on their 30-year mortgage, Ramsey presents a bold, consistent, straightforward plan that almost anyone can put into practice.
We all know that chats about finances can be boring, but when you have them over a beverage with hosts Andrew Fiebert and Thomas Frank, they seem a little more enjoyable. Covering topics like "The Modern Pay-Day Loan," "Where Should you Bank," and "Why Rich People are Cheap," the tongue-in-cheek yet straightforward nature of the podcast is one that resonates with many listeners — especially Millennials.
The InvestED podcast — hosted by hedge fund manager Phil Town and his daughter Danielle — covers far more than just investing. The show focuses on following investment principles that consistent with your personal values. By using a formula based on the strategies of investors such as Warren Buffet and Ben Graham, Town shows how to take simple rules of investment and make them work in many different scenarios. From investing in gold to choosing a management team, the InvestED podcast is an excellent resource for anyone examining their personal investment situation.
9. Stacking Benjamins (Best Podcast for Entertainment Value)
Touted as the "the only Academy award-winning podcast broadcasting live from Joe's mom's basement," Stacking Benjamins is a must-listen for anyone who wants to learn more about financial leanings but finds themselves bored by traditional money talk. With a focus on play and humor, the magazine-style podcast hosted by Joe Saul-Sehy, OG, and "the gang" is wildly entertaining. Covering a variety of topics in multiple segments each hour, this podcast will undoubtedly make you laugh — and it just might teach you something as well.

These are our favorites, but even if podcasts aren't your cup of tea, we still have great news! You don't have to stream a top podcast to get outstanding, personalized financial advice — our team is here to help you, too! Whatever your focus and needs for the next stage of your life, and no matter what your financing goals might be, just let a member service representative here at Spero know how we can help you achieve your goals. Also access our financial wellness resources on your own time - available 24/7 and free!
This material is for educational purposes only and is not intended to provide specific advice or recommendations for any individual. Spero Financial is not affiliated nor endorses any third-party mentioned in this post.