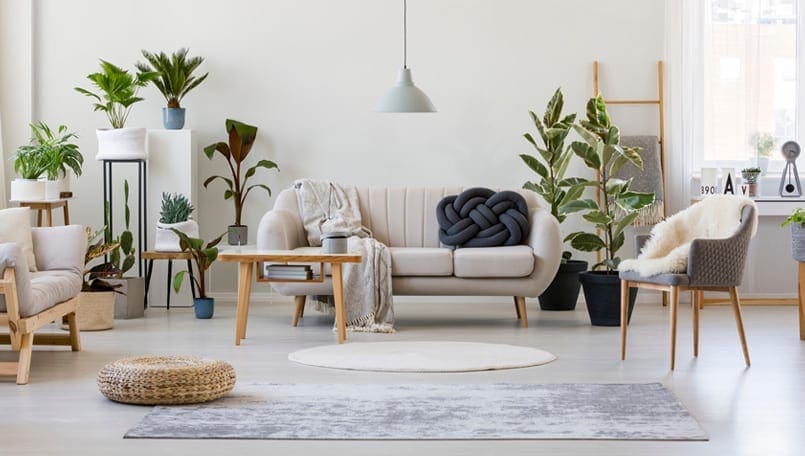 For most of us, our house is likely the single biggest purchase we'll make in our lifetime (and in this day and age, we will probably buy several before it's all said and done). A lot of dreams, thought, and planning go into the decision to buy a home.
Which neighborhood do I want to live in? House or condo? Block or wood? New or historic? The list goes on. While these questions are more exciting, they are secondary to the more important question: How much house can I afford?
Knowing how much house you can afford will save you a lot of heartache as you consider all the subsequent questions about style, location, and age. Once you establish a solid, realistic budget for your home purchase, you are on your way to house hunting for homes that are affordable matches for you and your family.
How A Lender Determines How Much House You Can Afford
Banks, credit unions, and other mortgage lenders rely on a pretty black and white metric to determine how much house they are willing to help you buy. They are most concerned with your credit score and your Debt-to-Income Ratio (DTI), or the amount of monthly debt you carry compared to your monthly pre-tax income. They will also consider your income and how much of a down payment you are bringing to the table.
Your Credit Profile
Your credit score, or FICO score, can range from 350-850 and reflects the history of all your credit-related decisions and behaviors. Lenders have tightened up on their credit score requirements since the housing market crash and generally require a score of at least 640 or better. Ideally, you want better than a 740.
Your Monthly Debts
In addition to your FICO Score, lenders take a close look at your income versus your outgoing monthly debts — things like credit card payments, student loans, car loans, etc. Typically, a lender might allow your total monthly debts, including your projected mortgage payment, to total somewhere between 35-40% of your total monthly gross income.
Let's say your monthly income is $5000 per month. Your total debts should not exceed $2000. That means if you have a car payment, a couple credit cards, and a student loan adding up to $600 per month, then your lender will not want your mortgage payment to exceed $1400, including taxes and insurance.
Your Monthly Income — And Income History
Not only will your lender compare your income to your monthly debts, but they will want to know your income is stable. If your household income is $80,000, a lender will want to see that you have earned that amount for a couple of years. So if you have only recently been at your current income level, you may qualify for a better mortgage product if you wait another year or so.
Your Down Payment
Lenders get giddy over a 20% down payment. A hefty down payment demonstrates certain things about your financial profile. First, you have exercised discipline and saved a chunk of cash, perhaps by living beneath your means — which gets you big brownie points. Second, it suggests that you will have no problem continuing to be disciplined with your finances and honoring the terms of your mortgage.
Also, a bigger down payment up front means a smaller house payment for you, which can potentially increase your house buying budget. By paying more down, you will finance less, making for a smaller principal payment. In addition, if you pay at least 20% down, you will avoid paying Private Mortgage Insurance, reducing your monthly payment even more. And lastly, you will likely qualify for lower interest rates.
Personal Factors That Can Impact How Much House You Can Afford
Like we mentioned above, banks, credit unions, and other lenders use the black and white metric we have described to determine an appropriate loan amount for you. But they do not take into consideration the intricacies of your unique budget and family expenses. Factoring in these details and deciding how much you are willing to borrow in order to buy your home is ultimately up to you. Here are some helpful questions for you to think about as you calculate how much house you think you can comfortably afford:
How stable is your career?
It is risky to purchase a home based on an income that you can't necessarily count on for the foreseeable future. If you are just starting a career with a company, or the business you own or work for is a newbie, it might be best to either wait a year or two to buy, or at least buy less house than your income might allow. No one wants to get settled in their dream house, only to feel burdened by it a few brief years later due to unanticipated job loss or change.
On the other hand, if your job and salary are stable, and if you know you are even on the fast track for a promotion or two, then you can feel good about pursuing a mortgage based on your current income.
You might also consider the economy and health of the housing market in the area where you work in addition to your marketability as a professional, should your current work situation unexpectedly change.
What other goals and dreams do you have?
While owning a home is certainly one of our biggest hopes, it is likely not the only one for most families. Ask yourself what other life goals and dreams you want to have money set aside for. Maybe you have always dreamed of going on an extravagant trip that will require significant savings. You are probably hoping to have a solid retirement so that someday you can stop working, relax, and enjoy the home you are purchasing. That will mean putting money in a retirement fund each month. Maybe you and your family want to own a recreational vehicle, a large boat, or even a second vacation home. Perhaps you have a dream of living debt free within a certain number of years, including paying off that mortgage!
Do you anticipate changes in family size in the next few years?
A common occurrence, especially for younger home buyers, is growth in family size in the years just following their purchase. Understanding the cost of raising children is critical to establishing a solid budget. It is important to consider not only the type of house you will need for your growing family, but also the added expenses and potential change in income before you settle on which house is right for you.
If you are part of the sandwich generation and find yourself caring for your children as well as your parents, you may be considering what it will mean to share your home with an aging parent. You will want to thoroughly evaluate your housing needs as well as how this change in living arrangements will affect your budget.
Two-income families should consider the possibility of wanting or needing one parent to stop working for at least the season of life when children are young. Many families really want to keep babies and toddlers home and can feel frustrated when finances do not allow them to sacrifice one income. Similarly, out-of-home childcare expenses can quickly usurp an income. Consider if either of these scenarios, or another like them, may be true for your family before you settle on how much you want your house payment to be.
What debts and expenses might you incur in the near future?
While your lender will love it if you have little to no current monthly debts, you won't if your heavy mortgage payment makes it challenging to make your car payment or finance home repairs, thus making it difficult to make ends meet.
Evaluate things like the current state of your vehicles and other major belongings. Will one need replacing soon, or at least require some pricey repairs? Is the house you are thinking off purchasing in need of any major repairs or improvements that will be unrealistic for your budget with the projected house payment? Will your children require any significant additions to your monthly expenses, like educational expenses or braces, or adding them to your car insurance.
In short, go over your anticipated budget three years out and ask yourself what kind of house payment you can comfortably manage both now and in the near future. No one knows exactly what the future holds, but we can always make reasonable calculations that help accommodate changing budgets.
---
In summary, when deciding how much house you can afford, weigh what a lender offers against other details of your evolving life, family, and financial picture. It is never a mistake to fall in love with a home that is a little more modest than your initial projections. Owning a home is never worth unnecessary financial stress and pressure; being house poor will keep you from reaping all the wonderful benefits of home ownership. Making a more conservative purchase, wherein you keep your monthly debt-to-income ratio under 35%, will add to your quality of life over the long haul. Home ownership is a great thing worth sacrificing for, but it is not worth compromising your health or overall family needs and goals.
Our mortgage experts will guide you step by step through the home buying process and help choose the best mortgage product for your unique family. Call or visit one of our convenient locations and let's get you one step closer to that dream home.
This material is for educational purposes only and is not intended to provide specific advice or recommendations for any individual.