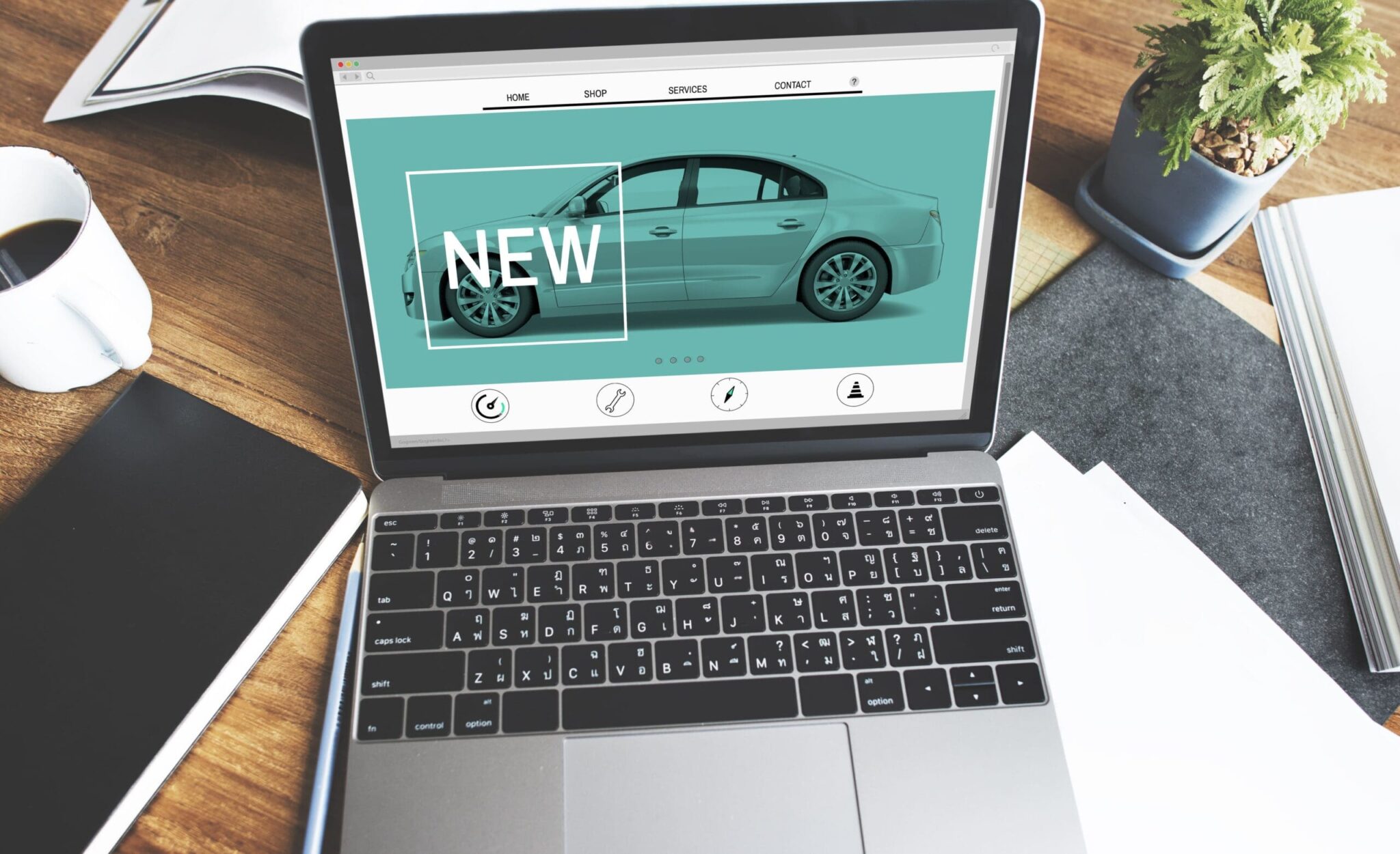 If you've ever spent a perfectly lovely Saturday afternoon sitting in the showroom of a car dealership, you understand the appeal of car shopping online.
You show up at the dealer, ready to test drive your dream car, with dreams of parking it in your driveway that night. But no, the hours wear on. They don't have the exact model you hoped for. Or, if they do, it's the wrong color or has too many miles. They call around to a few other dealerships with the promise of transferring it to their lot. Salespersons disappear behind curtains to crunch numbers. And at last, you find yourself so tired and hungry that you'll sign your life away for a brand new Ferrari if they'll just let you go home.
Is it any wonder car shoppers are flocking to Craigslist and Carmax? The privacy and convenience of the internet afford buyers the opportunity to shop in the comfort of their homes while wearing their pajamas, munching M&Ms, and catching up on reruns of Friends.
So, if you can't afford a new Ferrari (or an entire afternoon), and you like the sound of finding a car online in your own way at your own pace, chances are the right car is out there, just waiting for you to find it on your favorite device. But … (you had to know there was a "but" coming) you'll need some good old-fashioned street smarts before you start Googling "Hippie Buses" or "Honda Accords." If you aren't careful when shopping online for a car, you can be taken advantage of and end up with a lemon, or worse, buying a stolen car or losing your money altogether.
5 Tips for Shopping for a Car Online
1. Shop local.
Not only do you invest in the economy of your community, but you are far less likely to run into trouble if you search for a car in your general area. If you can find a car of interest locally via eBay, Craigslist, or a similar site, your chances of being able to research the seller and obtain reliable references about them are far greater than if you stumble across a seller hundreds of miles from your hometown.
2. Do your homework.
Just because a car looks shiny and pristine in the online photos doesn't guarantee that it is perfect. All that glitters is not gold. Unscrupulous sellers pick and choose how to photograph their vehicles, and some even edit their pictures with Photoshop. Obtaining a VHR (Vehicle History Report) is easy through sites like CarFax and AutoCheck, and the report will provide you with ownership, service, and collision history using the vehicle's VIN (Vehicle Identification Number). Basic information is often provided free of charge, but most sites offer a more comprehensive report for a small fee. The additional information may be well worth the cost, as it allows you to know what you are getting into or what scam you are dodging.
3. Be safe.
If you shop with a private seller, insist on meeting them in person — but in a public place and with a friend. If the seller isn't willing to meet you face to face, that is a clue they are not on the up and up. Scammers usually sidestep questions about their location or the location of their vehicle, and they can be mysteriously hard to reach. Try to establish phone contact, via landline if possible. And if the seller agrees to meet you, arrange the meeting in a public setting and use the buddy system. Car shopping is not the time to forget the lessons your parents taught you about stranger danger. This simple precaution is just common sense that keeps you safe.
4. Don't skip the test drive.
Not only should you meet the seller, but you must meet the car. A used car is a significant financial investment, and as such, should not be purchased sight unseen. Vehicles that are too far away for you to visit in person may not be worth the risk, no matter how good the deal seems. Scammers make claims and promises that misrepresent the vehicle. Check out the car and take it for a thorough test drive the same way you would at a dealership. If you are pleased with what you see, ask the seller if you can have the car examined by your mechanic. Do not trust your own expertise. Problems are not always apparent during a test drive or a peek under the hood. If the seller has integrity, your request should be met with support and ease.
5. Never wire money or share sensitive information online.
Online scams are notorious for trying to make shady payment arrangements. There are often promises of guaranteed or protected purchases through eBay or other sites. Those guarantees are not a real thing. While Craigslist may offer some excellent car choices for reputable sellers, those purchases are not guaranteed or protected. eBay Motors covers only certain transactions completed on their site. Scammers may suggest using a fraudulent or fake escrow service that will securely hold your funds until the exchange is finalized and you are fully satisfied with your purchase. Agreeing to any such arrangement may lead to your purchasing a lemon, a stolen car, or worse, a vehicle that doesn't even exist. Meanwhile, the seller enjoys a nice vacation in Fiji with your hard-earned money.
Consider using reputable online dealers like CarMax or Carvana. These verified businesses offer thousands of reliable options and customer-friendly flexibility in shopping, test driving, and verification. When a car ad seems off or too perfect, you are usually wise to shy away. And of course, if you ever suspect you are a victim of fraud in car shopping or other online deals, be sure to contact the National Consumers League.
It's also a great idea to meet with us at Spero Financial. We can help you explore the best car loan options for your next vehicle purchase. We will walk beside you throughout the process and help you buy a solid car through a safe transaction.
This material is for educational purposes only and is not intended to provide specific advice or recommendations for any individual.