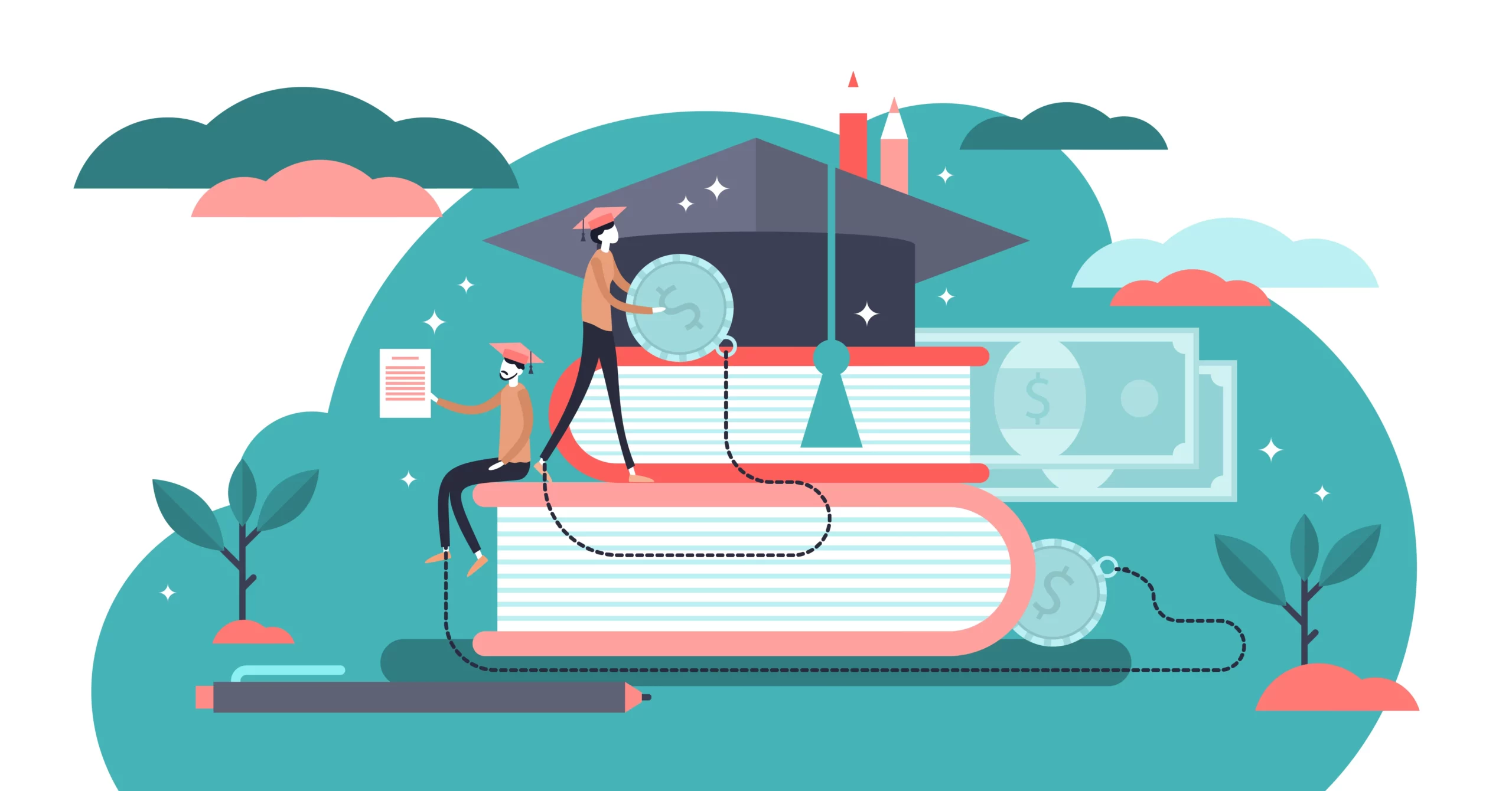 A college degree costs more now than it ever has with tuition growth far exceeding inflation rates. In fact, the National Center for Education Statistics reveals that there was an increase of over 2,000% in college tuition from 1970 to 2020. While there has been a rise in Federal Minimum Wage and income, the rate of growth has not kept up with the growth rate of tuition. This means students must fork out more than they've ever had to, often resulting in student loans and debt that piles on.
Today, more than half of students leave college with student debt. The United States reports over $1.75 trillion in student loan debt. It's safe to say that many Americans have experienced the results of the high cost of higher education, but is it worth it? Is higher education overrated? Are there ways to avoid leaving college with debt?
Let's start by saying that higher education is an individual decision based on personal goals and plans. While many careers or job paths require a degree of some kind, there are also many careers that do not. The pros and cons of attending a college or university also go far beyond the price tag associated.
So, let's walk through student loans, how to avoid them, and ways to approach your college journey with your future finances in mind!
Can you avoid student loans?
Yes! You can absolutely avoid taking out student loans; however, this is largely dependent on the details of your current situation. It all comes down to what you want, what you need, what sacrifices you are willing to make, and what resources are available to you.
Choosing between public and private, on-campus housing and commuting, in-state or out-of-state. Each of these decisions impacts your tuition and ultimately decides if you take out student loans and how much is necessary to borrow. Again, while money isn't the ultimate deciding factor for any one of these decisions, looking out for your future self is always a good idea!
Below are a few tips for avoiding excessive student loans.
Consider your school choice carefully!
Choosing a college or university is tough! Location, degree programs, community, and campus life are all things to evaluate when choosing your school. One of the biggest factors to consider is cost! Many factors such as in-state versus out-of-state, 2-year versus 4-year, and private versus public affect tuition. Be sure to evaluate these differences in each of your school choices.
Once you evaluate the differences in your top choices, consider possibly changing some of these choices based on your findings!
Be flexible with your plans for your college journey.
While we often go into college with big plans, it's a good idea to be flexible. While all of these decisions are ultimately up to you, evaluating the pros and cons of each could help you look out for your future self!
A few choices to consider being flexible with are:
Weigh the benefits of living at home and commuting rather than taking out loans for room and board.
Determine if you can work through college or not.
Pinpoint which schools offer the most financial aid opportunities.
Research, research, and research financial aid and scholarship opportunities!
You won't regret spending time finding as many financial aid and scholarship opportunities as you can! Find local organizations that give out annual scholarships (if you're a member of Spero, check out our opportunity here)! Explore what opportunities are available at the college you're considering attending. There are a multitude of scholarships out there, while they usually come with some sort of application or essay process, they're worth looking into to save you thousands down the road!
Again, where you go to school and what your journey looks like is entirely your decision! You get to choose what each step of your college journey looks like, and to a certain degree, what it costs. While looking out for your future self is huge and may set you up for better financial success in the future, there are also some things that "money can't buy" like memories with friends or late-night Cook Out runs with your college roommates.
Ultimately, choosing a college journey requires you to determine your wants versus your needs and what you are willing to sacrifice versus what you are willing to take on financially. Just remember, student loans are like any other loan, you ultimately have to pay them back. Which means you'll end up making payments while you're trying to start adulting. This means you'll have an additional line on your budget beyond typical cost of living necessities like housing, food, transportation, etc.
It is never too early or too late - to start saving for college expenses. To see what savings options we have available to jump-start your future, visit our website.
This material is for educational purposes only and is not intended to provide specific advice or recommendations for any individual.