IMPORTANT: Due to impending weather, the Pink Walk has been rescheduled for October 22.
Making a Difference TOGETHER
Join us for this free community event. On Saturday, October 22 from 8am - 11am, we will walk 2.5 miles on Spero Financial Field in support of those impacted by cancer - for those surviving and thriving, and also honoring those that we have lost. All donations will benefit Play4Kay, Anderson University Athletics fundraising initiative in the fight against cancer. The AnMed Mammography Mobile will be on-site to provide screenings. The first 250 attendees will receive a free t-shirt!
Saturday, October 22
Check-In @ 8AM | Walk @ 9AM
Spero Financial Field
413 Williamston Rd. | Anderson, SC
"This is something we can do together."
- coach kay yoW
Coach Kay Yow was first diagnosed with breast cancer in 1987. She passed away in 2009, after a 22-year, on-again, off-again battle with the disease. Her hope was to inspire others to make a difference in a fight that impacts each and every one of us. Play4Kay is the largest fundraising initiative of the Kay Yow Cancer Fund. Through Play4Kay, the Fund reaches programs across the country, extending hope to survivors, raising money to aid in the fight against ALL cancers affecting women and serving the under-served.
Play4Kay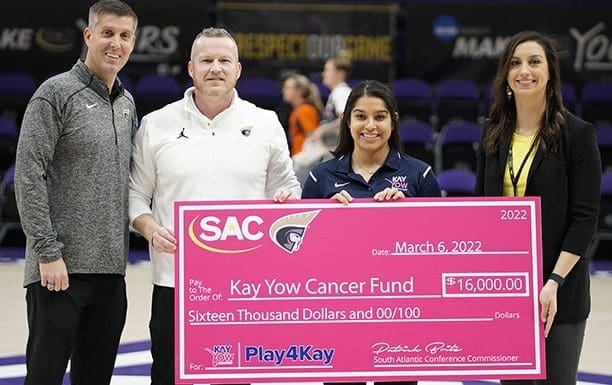 Play4Kay: What It's All About
In joining efforts with Anderson University Athletic Department and Women's Basketball Team, all donations from the Pink Walk will benefit Play4Kay. Anderson University has raised the most funds in the South Atlantic Conference for the past few years, and our hope is to continue this trend - knowing it has life-changing impacts in our community.
In This Together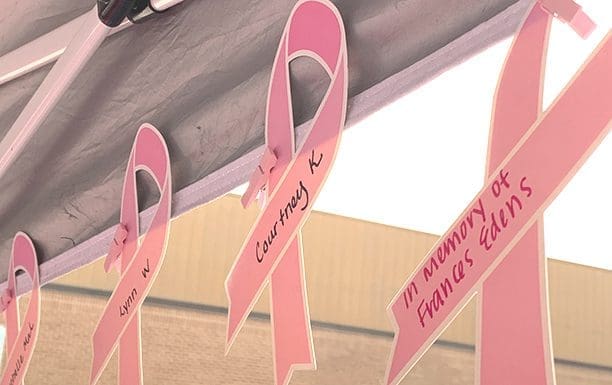 Honoring & Remembering
It's estimated that 1.9 million new cancer cases will be diagnosed in 2022 alone. In some way or another we have all been impacted by this horrible disease. During the Pink Walk and all month long, we'll honor the courageous women and men in our community, who've walked through this fight. We stand with you. We are inspired by you. We celebrate you. We remember you. We are in this together! If you have a loved one that you would like to honor, please submit her/his name, story, and photo via the link below.
Mammography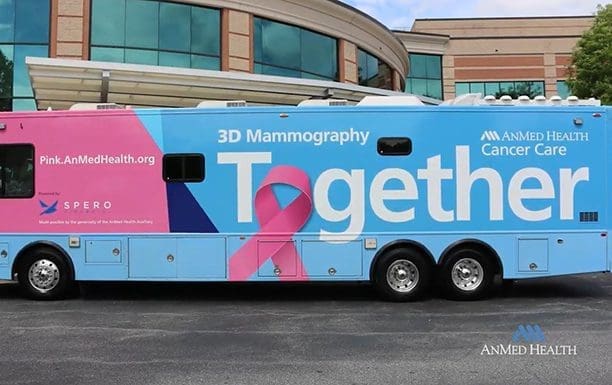 Saving Lives with Early Detection
1 in every 8 women will develop invasive breast cancer at some point in her life. Since 2017, the mobile unit - a giant pink-and-blue bus - has provided convenient and affordable screening to over 9,000 women and diagnosed at least 27 instances of breast cancer that may have gone undetected otherwise. As any doctor would tell you, early detection saves lives. The AnMed Mobile Mammography Bus will be on-site during the event to conduct screenings for participants.