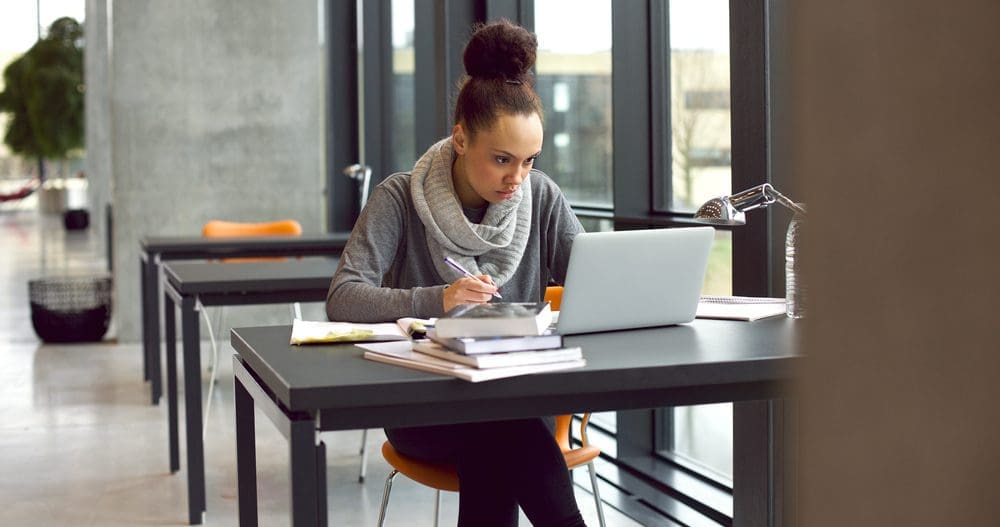 Some people get an education without going to college. The rest get it after they get out.
- Mark Twain
While high school graduates have been taking them since the 1960s, gap years have enjoyed growing popularity over the last few years. When Malia Obama opted to take a year off before attending Harvard in 2017, discussions of gap year pros and cons were forced back onto the national stage. However, now that colleges and universities have had time to research the impact of gap years, the year-long break between high school and college is viewed more favorably than ever before.
If you're a high school student trying to figure out what to do after graduation or the parent of a student who's considering a gap year, it's important to remember that there's a big difference between taking time off and taking a strategic gap year. Before making your final decision, take the time to research the pros and cons associated with gap years. Since a quick Google search will turn up countless pages of research material, it can be difficult to know where to begin. To get you rolling, we've compiled a list of gap year benefits and drawbacks.
Benefits of Taking a Gap Year
PROS
Rest & Recharge
High school can be exhausting. Just ask any recent graduate. From juggling class schedules and extracurricular activities to cramming for the SAT and applying to colleges, senior year is a whirlwind of goals and deadlines. For some students, the thought of jumping right into the craziness of college can be overwhelming. A college degree is a worthwhile pursuit, but if you're dreading it from the outset, a gap year may be just the break you need to prepare for the educational road ahead.
Clarify Career Goals
When you were a child, adults loved to ask the question, "What do you want to be when you grow up?" Do you remember how many different answers you gave? At that point, the options were limitless—so your answers probably were as well. However, when it comes time to declare a major in college, narrowing down all those childhood aspirations can lead to pressure and confusion. By taking a gap year before college, many people work jobs or pursue interests that help them clarify what kind of career they want to pursue. This clarity can make the college experience much less stressful and far more rewarding.
Save Money for College
According to Forbes contributor, Zack Friedman, student loan debt now tops $1.5 billion, making it the second-highest consumer debt category in the US, trailing only mortgage debt. With numbers like that, taking a gap year to work and save money for college seems like a pretty solid idea. The idea holds so much value that some government programs like City Year offer financial stipends as well as potential scholarship funds as well. While it may not be possible to save up enough to cover the entire cost of college in the span of a single year, every dollar you save for college is one less that will incur interest as part of a student loan. And that's a good thing no matter how you look at it.
Gain Real-World ExperienceFor better or worse, traditional high school settings tend to provide a fairly structured learning environment. The benefits of this design are obvious, but for some students who rely too heavily on parental guidance and imposed discipline, the sudden personal freedom that comes in a university setting may be too much too soon. Whether you take a gap year to work, travel, or a combination of the two, you'll have plenty of opportunities to learn the value of intangibles like punctuality, personal responsibility, and people skills without racking up massive amounts of debt in the process. Learning how to interact positively with other adults is a valuable education that will pay lifelong benefits whether you decide to attend college or not.
Drawbacks to Taking a Gap Year
CONS
It's Easy to Get Distracted
Let's be honest. Taking time off of school will probably feel like a breath of fresh air. No class schedules. No late-night study sessions. Freedom to do as you please. As you test out your newfound independence, it can be easy to lose sight of your original goals — especially if you start working and earning money. If you're planning to go to college after your gap year, be sure to keep important dates and deadlines in mind. The lack of formal structure means you'll need exceptional self-discipline to stay on track.
Gap Years Can Be Pricey
If you're taking a year off to work, this one doesn't really apply to you. However, if you're taking a gap year to travel and experience different cultures, you might wind up spending more than you would have at college! Yes, the opportunity to interact with other cultures holds priceless value. But if you don't approach your adventures with a smart financial plan, you can easily incur debt that makes it difficult to cover your college expenses when you return.
You May Feel Left BehindThis consideration probably won't apply until the post-graduation summer break ends. When former classmates start heading off to their respective schools or careers, it's easy to feel a little left out — even though the gap year was a voluntary decision. It can be more than a little unsettling to be without your longtime friends, and even though that's part of growing up, a gap year can leave you dealing with the transition sooner rather than later.
Financial Aid Can Be TrickyIf you already applied for financial aid and decide to take a gap year, there's a good chance you'll need to reapply when you choose to resume your studies. An increasing number of colleges and universities have begun offering enrollment deferrals, but even if your acceptance is secure for the following year, financial aid packages and scholarships can change from one year to another. If nothing else, you should plan on needing to submit an updated FAFSA instead of counting on the financial aid you had discussed the previous year.
Deciding which college to attend (or whether to go at all) can be stressful. That's why colleges and universities provide admissions counselors. Figuring out how to cover the costs of higher education can be overwhelming. Fortunately, Spero can help you with this part. Our trained financial experts can help you assess your financial situation and determine the smartest way to cover the expenses of your education — or gap year.