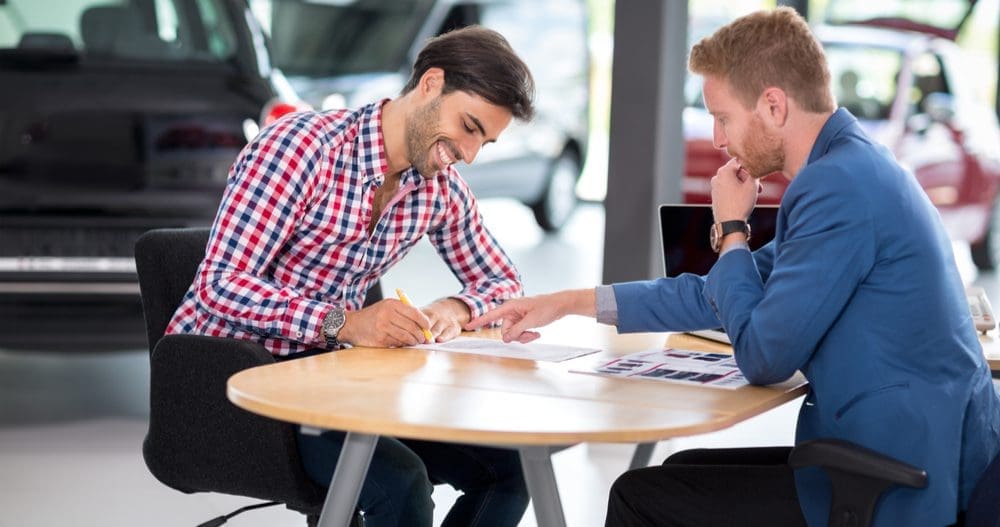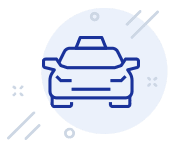 So you're thinking about buying a new car. For most of us, our car is the second most expensive purchase we make, after our house. It is not a purchase to be made impulsively, with inadequate thought, research, and planning. However, understanding the steps of the car-buying process, is not always self-evident for most people. Many people make wrong decisions when buying a new car, which can lead to years of high interest rates, unmanageable car payments, or could even result in getting upside down in your car loan.
The good news is — there's a better way.
How to Buy a New Car Without Regret
We can help you make a sound choice and give you the best car financing options. Let us walk you through the steps and answer critical questions about choosing and financing your new vehicle. Knowing how you plan to finance your car, how much car you can afford, and how to research your purchase will make your car-buying experience smooth and easy.
Step One: Determine How Much You Should Spend
While pre-qualifying for auto financing will help you determine how much you can spend, deciding how much you should spend is a different matter. The fact is, most people buy too much car. It is a common mistake, and there is nothing like a car to drive you deeper in debt when you overbuy. There are guidelines to help you determine a healthy budget for your new car that will not break the bank. Here are a few good rules of thumb:
Look at Overall Cost, NOT the Monthly Payment. Dealerships love to get buyers to focus on the monthly payment rather than the total cost of the car. If the total cost is more than you can pay off in 48 months, you may be buying too much car. In recent years, the terms of auto loans have been extended to as much as 60 to 84 months, making it easier to buy more of a car than you can afford. Dealerships may be more than happy to let you take your sweet time paying off your more-than-you-can-afford vehicle, but we want to help you make an informed decision, a decision you will be happy with.  Paying on a car that you have had for four years just to realize you still have another two or three years left and the car no longer fits your family's needs can be a huge disappointment.  And what about all that interest? Before you buy, use an auto loan calculator to see how much the car is really costing you, including interest.  It is also a good idea to consider the cost to own the car when determining your budget…you cannot forget items such as gas, car insurance and maintenance items like new tires and oil changes.  That luxury vehicle may look real nice but can you really afford the upkeep and the premium gas?
Set the Loan Term. Avoid a loan that exceeds 48 months. A car is a depreciating asset that loses 70% of its value in the first four years. If you find you are unable to make payments after a few years, you may find yourself under water on your car loan, stuck with a car that you can't pay for and that is worth less than you owe on it, limiting your trade-in or auto refinancing options.
Look at Your Total Monthly and Annual Income. If you are spending more than 25% of your monthly income on all the cars in your family (including principal, interest, and insurance), or if the value of the car exceeds more the 25% of your gross annual income, you are buying too much car. A good rule of thumb when buying a new vehicle is to spend no more than 20%-25% of your annual income.  Let's say you make $60,000 a year, you could spend between $12,000 and $15,000 on a good reliable car.  It may take a little shopping around to find one that meets your needs, but staying within a budget will pay off in the end.
Consider Your Lifestyle and Needs. But you say to us, I am a car person. I love cars. And I want a new car. Or, perhaps you drive frequently for work and need an incredibly reliable, new car. If that is the case, we encourage you to be intentional with your decision to invest that much of your money into a depreciating asset. First, ask yourself why a new car is so important. Is it really that cars are a special interest or hobby of yours? Or that you need it for work? Or are you succumbing to marketing and cultural pressure? Do your research. Think it through. Know the ramifications of that choice and be confident in your ability to make you car payments before taking the plunge. If you decide to buy a new vehicle, consider buying a dependable model with strong ratings and that does not have too many bells and whistles. You'll get more car for your money and still have the added benefit of a full auto warranty, a lower car loan rate, and probably even free roadside assistance — all money savers.
Step Two: Choose the Right Auto Financing
If you are reading this blog on our website, you can guess where we think you should go for auto financing: Spero, of course. Credit unions almost always offer more competitive interest rates on car loans, putting money back in your pocket over time.
As a not-for-profit, member-owned institution, we have a vested interest in your long-term financial profile. When your financial health is good, ours is good. We do not want to put you into a loan that we know you cannot see through.You can trust that we will offer you car financing you can truly afford. We are interested in a long-term relationship with you and your family. Helping you buy your first home, send your kids to college, build your retirement, and realize other dreams that can only be achieved with solid finances is our goal.
When you finance with us, you'll find exclusive benefits that most banks and dealerships won't have. If you are financing a new car, we offer no interest for 60 days, no payments for 90 days, plus convenient payment options to suit your needs and financial management style.* We offer the same benefits on used cars less than three years old with fewer than 30,000 miles.
*Must meet minimum credit and collateral criteria to qualify for the 60/90 offer.
Step Three: Get Pre-Qualified
Shopping for cars can be fun, and it is easy to get excited and put the cart before the horse. Resist the urge to jump out of bed on a Saturday morning and race to the nearest dealership. It may seem intuitive that you should choose the car that you want and then go about the business of securing financing for the car, but that is backwards. When you pre-qualify first, you will learn exactly how much you can borrow, and therefore how much car you can buy. This will save you the heartache and disappointment of falling in love with a car you can't afford. And it will put you in a stronger negotiating position when the time comes.
Step Four: Decide Whether to Sell or Trade
If you are a first-time car buyer, then this step won't apply to you. However, if you are replacing a current car with a new car, this is a crucial decision. There are several factors that will help you choose whether is it better to sell your car or trade it in.
How much is it really worth? Your car's value is determined by many factors including its age,  mileage,  options, and its overall condition. Your mechanic can give you a realistic estimation of your car's condition.  Whether you decide to trade your car in or sell it privately Kelley Blue Book is a good guide to use to determine the value of your car.
Once you have an idea of your car's value, you can decide whether to sell or trade. If time is of the essence, you may not want the hassle of listing and selling your car yourself. In addition, trading can sometimes give you greater negotiating power and help reduce the purchase price of the new car. And lastly, a dealership can take care of any blemishes to the body at low cost to them, so cosmetic issues have less of an impact on trade-in value.
If you can afford to take your time, you may be able to get more for your car than the dealer would offer on a trade-in. You will also have better luck selling it yourself if the vehicle is in pretty good condition and needs little to no cosmetic body work. If selling is what makes the best sense, there are online resources and guidelines to assist you. Sites like AutoTrader.com and Cars.com offer good advertising packages. Craigslist is an option as well. Word of mouth among your friends, family, neighbors, and coworkers is a very effective marketing tool. And don't forget Facebook!
Step Five: Research Your Purchase
You've set a realistic budget and you're armed with your pre-qualification. Now it's time to roll up your sleeves and get to work researching which cars fit within your budget. Begin by narrowing down your search by choosing a few of your favorite makes that you know have models that suit your basic needs and lifestyle. Be realistic. Don't bother checking out a BMW Roadster if you drive five kids to school every morning.
Get to know the models you're considering inside and out and upside down. Visit the manufacturers' websites. Read reviews and talk to knowledgeable people. If you have a trusted mechanic, he is a good resource for information. You'll want to have a working knowledge of features and options, safety and pricing.
Once you've further narrowed your list, you are ready to begin a search for those models in your area. There are some great car-buying Apps for Apple and Android that pull up cars in your area matching your criteria. They allow you to create and save them to your own personal profile. They provide a wealth of information about shopping, reviews, prices, histories, etc. Here are just a few to check out: Edmunds, Autotrader, CarFax, and Kelley Blue Book. Researching beforehand will arm you with tools and knowledge when you are in the negotiating stage.
Step Six: Begin the Shopping Process
With your list of specific vehicles in hand, you are ready hit the pavement and take some test drives. Some people prefer weekend shopping; others prefer weekdays. Some dealerships have better deals during the week. Arguments can be made for both calling to make an appointment and showing up unannounced. That really comes down to personal preference.
The most important thing to remember when you are car shopping is this Golden Rule: Do not buy the car on your first test-drive. Say that to yourself three times. Regardless of how effectively the dealer tries to sway you or wow you (because it is his or her objective to get you into a car NOW.), you will say, "Thank you so much for your time. I appreciate everything you've shown me. But I am looking at several models, and I will be test driving all of them before making a decision. After I finish my test-drives, if I am still interested in this car, I will contact you" Practice that response in the mirror as much as it takes!
While you are with the dealer, resist the urge to show emotion. Don't reveal that sparkle in your eye when you smell the new leather interior. Avoid tell-tale interjections such as Oh boy! Man-oh-man! Car salespersons are trained to make the shopping experience emotional and exciting to capitalize on your emotional or impulse purchase. Do not let your left brain fall asleep at the wheel. Remain calm and detached. This is a strategic mission.
Step Seven: Have the Vehicle Inspected.
If you are buying a pre-owned vehicle, it is best to have the vehicle inspected by a mechanic before you buy it. A pre-purchase inspection will cost you about $100 and may alert you to mechanical problems with the car before you sign on the dotted line. Even if you choose to purchase an extended warranty for the vehicle, most extended warranties will not cover pre-existing issues so an inspection is the best way to go.
Step Eight: Buy Your Car and Go for a Sunday Drive!
You set your budget and got pre-qualified. You researched and shopped and proved yourself as an A+ negotiator. You got your paperwork finished and signed on the dotted line! Now hop in that car, take your best friend along, and enjoy your first Sunday drive in your new wheels!
Applying for Auto Financing at Spero
Got your eyes on that perfect car? We make it easy to pre-qualify and apply for financing. You can apply in person at one of our branches or through our online application. Before applying, have these documents handy:
Your valid driver's license
Your Social Security number
Your Current address (and previous address if you've been at your current residence for less than two years)
Your current employer (and previous employer if you've been at your current job for fewer than two years)
Your pay stubs or W2's for income verification
Your most recent tax returns (if self-employed)
Your outstanding debts
Your co-applicant information, if applicable
A critical difference between financing through a bank or dealership versus financing through us is the care and consideration we give to those with low credit scores. We understand that life happens and hard circumstances can lead to bad credit. We're in the business of helping you repair and rebuild, not punishing you further. On average, our interest rates for members with lower credit scores are 30%-50% better than banks and dealerships. And as always, we provide personal service every step along the way.
If your credit score is high, you can get quick approval by applying online. If your score is not so great, or if this is your first auto loan, it is better for you to come in and apply with us in person. Whether you want to apply for a new or used auto loan, Spero offers competitive car loan rates along with added benefits that streamline your finances and keep long-term financial health in mind.