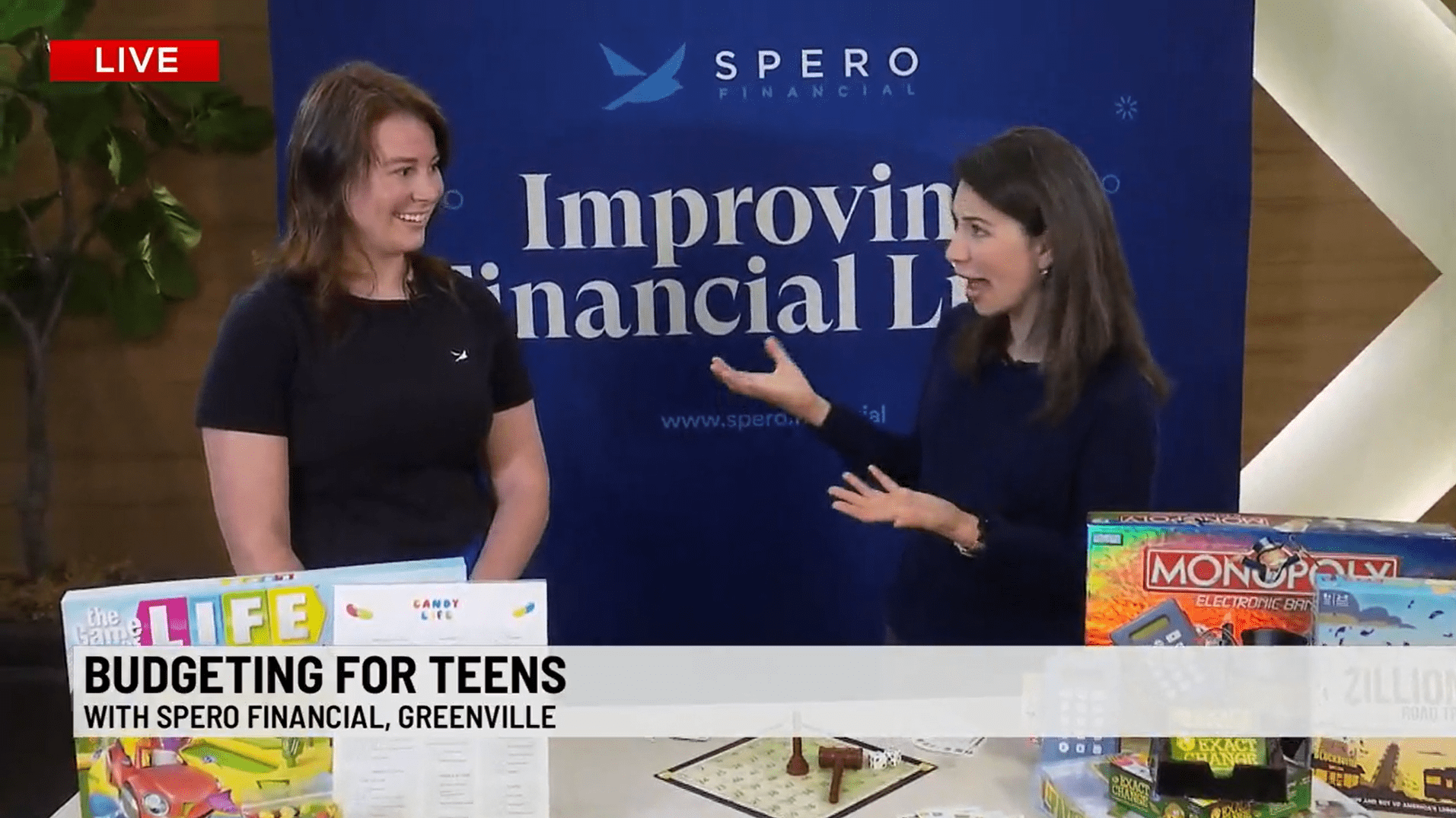 Spero Financial joined Christine Scarpelli with WSPA Morning News to share some practical and fun tips for parents to have money conversations with their kids: https://www.wspa.com/news/spero-financial-gives-financial-tips-for-youth-and-families/
Excerpt from WSPA.com
GREENVILLE, S.C. (WSPA) – Local credit union Spero Financial said financial education can start early and help instill the value of a dollar in kids.
Community Relations Specialist Chelsea Newton said there are several practices that help children learn about money and gain more financial literacy.
She suggests holding a game night using games like Life and Monopoly. The games have life choices for youth, like getting married, having kids and making purchases to teach them how much things cost.
Tangibly feeling money and coins can also be beneficial for students.
Holding a movie night for kids to prepare snacks, buy tickets, learn the cost of a family and make several purchases can also help.
Newton said a trip to the grocery store can teach kids how to compare brands and find the best deal with the money.