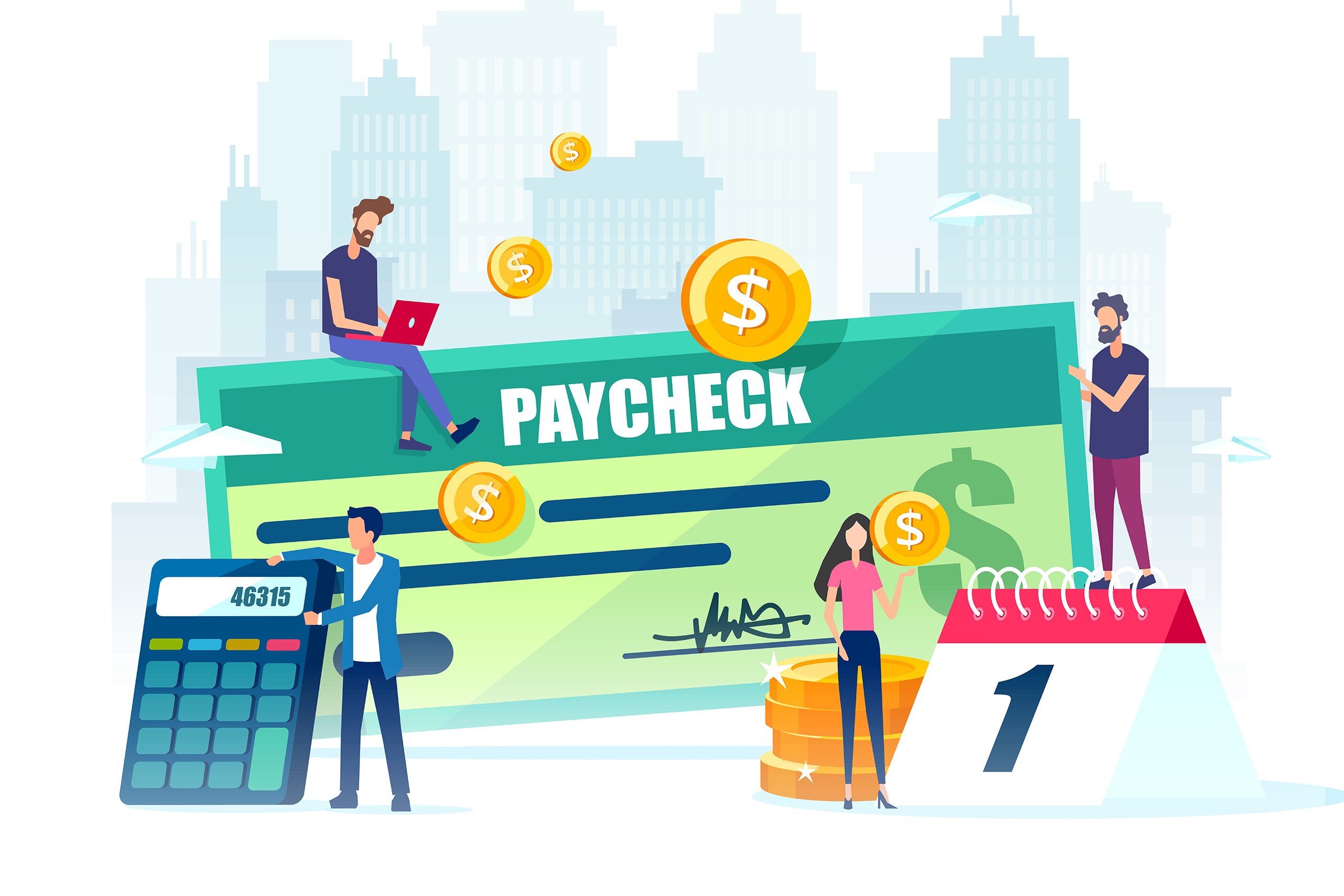 We live in an on-demand world. Entertainment, news, transportation, fast food, and even groceries are within reach at the touch of a button. In an age of instant gratification, it seems only natural that this on-demand trend would trickle down into the way that we get paid. On-demand pay is a payroll tool that many companies are now adding to their list of benefits for employees, but what exactly does it mean to have on-demand pay? In this article, we'll discover what on-demand pay is, how it works, the benefits, and take a look at a few apps that offer this service to companies.
---
What is On-Demand Pay?
On-demand pay, also sometimes called early wage access (EWA) or early pay is a tool that employers can implement into their payroll systems that gives employees early access to their earned wages before payday. So, if payday is a week away, but an employee wants earlier access to the money that they've earned up to that point, an on-demand pay app allows the employee to access those funds prior to payday. They don't have to wait for a weekly or biweekly paycheck to use the money that they have already earned.
What it Means to Get Paid Early
Getting paid early through on-demand pay apps allow employees to access their earned wages before payday, and depending on the platform used, there may be a small charge to the employer or employee to access their paycheck early. When the employee's normally scheduled paycheck comes through, the money that they have already accessed is taken out. Some of these apps have limits on the amount of money that employees can take out each time. Essentially, getting paid early is giving employees the flexibility to access funds that they have already earned without the need to wait for their paycheck.
How Do You Qualify for On-Demand Pay?
Because on-demand pay is quickly growing as an industry, the regulations surrounding it are also changing regularly. There are several states that are experimenting with legislation regarding on-demand pay, and there are federal regulations that employers must consider on top of these. For example, employers must clearly communicate to their employees that they will not require them to pay any fees in connection to their account, employers will not charge overdraft fees, they will not engage in any debt collection activities, and they will not directly or indirectly assess the credit risk of individual employees by reviewing credit reports or credit scores.
Employers need to keep the following things in mind when selecting an on-demand service provider:
The provider should be compliant with state and federal regulations so that they qualify for use with employers.
The provider should be backed by a federally regulated brand network.
Additionally, the provider should also use a major brand network with access to several methods of getting cash from accounts that do not charge a fee.
Four Benefits of On-Demand Pay
Implementing on-demand pay has a number of benefits that could benefit both employers and employees.
Recruitment: By offering a more robust benefits package that includes on-demand pay options, employers can make themselves look more attractive to employees, thus improving their recruitment efforts.
No More Waiting: On-demand pay allows employees to skip the waiting period between paydays, so they can access their earned wages whenever they need to.
Financial Security: With early access to funds, employees have the option to use their wages if they are faced with an unexpected expense. This way, they can avoid maxing out credit cards or taking out payday loans.
Morale: Giving employees the ability to have financial flexibility with their wages could potentially increase morale by easing the stress caused by unexpected financial burdens. Offering on-demand pay shows employees that they are supported by their employers.
Even with its many benefits, there are a few cautionary things to keep in mind with on-demand pay. As mentioned previously, accessing funds prior to payday is not totally "free". Many of these apps charge a small fee for employees to access their earned wages. If you are considering offering this benefit to employees, it's important to also arm them with information about financial education such as budgeting tips, or choose an on-demand pay app that includes financial education tools in their services.
Apps That Offer On-Demand Pay
There are a plethora of on-demand pay apps available for employers to choose from. Here, we've listed a few to help you get started on your research.
Tapcheck
Tapcheck allows employees instant or next-day transactions for a small fee. They also offer a "Learn" feature that encourages financial education and wellness for employees that use the app. Money is transferred to a Tapcheck card or to a bank account.
Payactiv
Payactiv offers transfers to bank accounts or debit cards within 48 hours, and instant transfers to a Payactiv card, which will work anywhere that Visa cards are accepted. It is free to use if funds are deposited onto a Payactiv card, otherwise there is a $1 transfer fee. The app offers financial advice to employees and allows them to keep track of their savings.
DailyPay
According to their website, 80% of Fortune 200 companies use DailyPay. The company offers a SAVE feature that is meant to educate employees about financial wellbeing. They charge a small fee to transfer earned wages to a bank account, debit card, or payroll card.
FlexWage
In addition to on-demand pay, FlexWage also offers other pay solutions to employees that could help with payroll solutions.
There is a lot to consider before offering any new benefit to employees. As with anything, it is important to ensure that the benefits outweigh any potential downsides. When implemented responsibly, on-demand pay can be a cost-effective way to support your workforce and allow them to experience financial flexibility.
---
This material is for educational purposes only and is not intended to provide specific advice or recommendations for any individual.