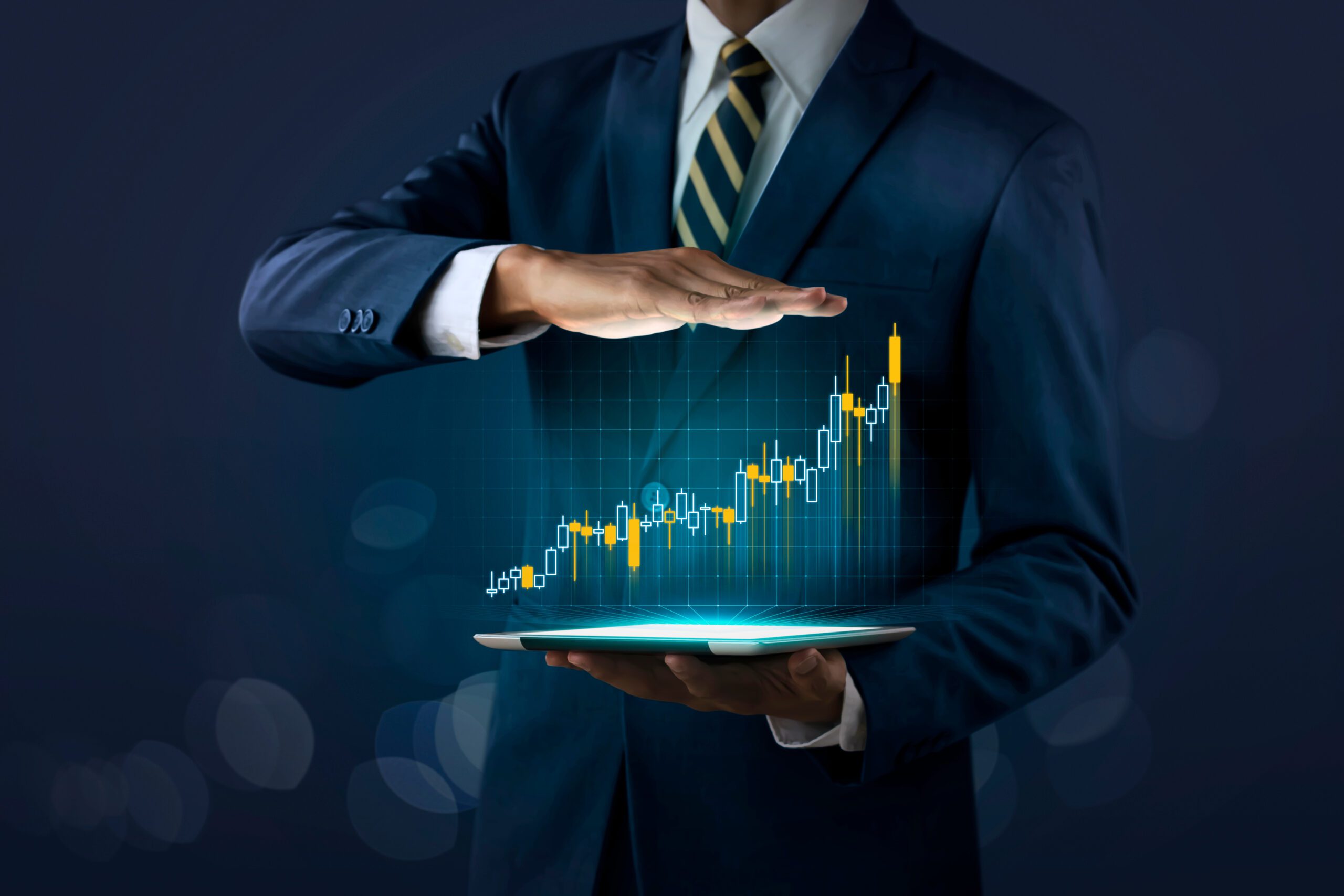 The investment industry has come a long way since the 20th century, where stocks and bonds were something only the elite were concerned with. Today, with a renewed focus on retirement, entrepreneurship, cryptocurrencies and wealth-building, robo-advisors have become the go-to for those just getting started in the investment process, or for those who are diversifying their options.
---
What is a robo-advisor and how does it work?
Robo-advisor is a term that refers to any type of software-based investment manager that manages investment portfolios through computer algorithms. However, it's important to know that while many robo-advisors are automated, others offer minimal human interaction or guidance, as well, although in those cases the actual investments are still managed via the algorithms.
As a first step, a robo-advisor will gather information from a client—usually through an online survey—before automatically investing for the client based on the information provided.
Is robo-investing safe?
After many years of review, research and algorithm adjustments, the robo-advisement market is a safe way to build an investment portfolio. Most, if not all, require a two-step verification process to reduce the chances of someone accessing your account, and can lock an account if there is suspicious activity or proven fraud.
Additionally, robo-advisors are typically backed by what is called a "custodian bank," or the entity which actually retains your investment. These banks, too, follow all the same regulations as larger investment groups and banking institutions.
However, with all the security protecting their users, it is important to understand that investing, in and of itself, is still a risk-based environment, and it is still possible to lose money with a bad investment. So, users need to be conscious of this as they make investment decisions. Generally speaking, however, robo-advisor portfolios utilize a more passive investment approach, rather than a high-risk one.
Top 6 Robo-Advisor Options
While there are many options for robo-investing out there (payment portal CashApp even allows stock buys!), not all robo-investors are built the same, so you'll want to do your research to ensure the safety of the company, and the options it provides. Make sure you keep an eye out for specializations, strategy options, and special promotions, as well.
So-Fi Automated Investing
With a platform that promises "all-in-one investing", SoFi allows for stocks, ETFs (exchange-traded funds), cryptocurrency purchases and IPO investments.
Fees: 0% | Minimum investment: $0
Betterment
Focused primarily in the ETF space, Betterment's main draw is ease of use, with a simple survey and account set-up within minutes.
Fees: 0.25% | Minimum investment: $0
Vanguard
With a high regard for their investors, Vanguard is one of the top picks across ratings from NerdWallet and others. Their focus on portfolio performance, as well as a personalized approach to investors, makes them stand out from the crowd.
Fees: 0.15% | Minimum investment: $0
Wealthfront
While Wealthfront offers services similar to all the others on this list, they also offer curated portfolios for special consideration. As an example, one such portfolio, their Socially Responsible Investing, focuses on investment in diversity, equity and sustainability efforts across the world.
Fees: 0.25% | Minimum investment: $500
Ellevest
Laser-focused on getting more women into the investment game, Ellevest prides themselves on building wealth for their female members. They also offer live coaching and retirement and investment education as part of their membership.
Fees: $1-$9/mo (with tiered membership options) | Minimum investment: $0
Acorns
Offering a point of entry that would work for anyone, Acorns uses change to make big investments. As each purchase is rounded up, the remaining "change" goes into a pot ready for investment. Acorns also offers banking, retirement plans and advice as part of their membership.
Fees: $3 - $5/mo (with two membership options for Personal or Family)| Minimum investment: $0
---
Regardless of what your own investment strategy looks like, we at Spero can help you make plans for the future. Call us or come in to one of our convenient branches for more information, and we'll help you identify your goals and best options now, and in the future.
---
This material is for educational purposes only and is not intended to provide specific advice or recommendations for any individual.