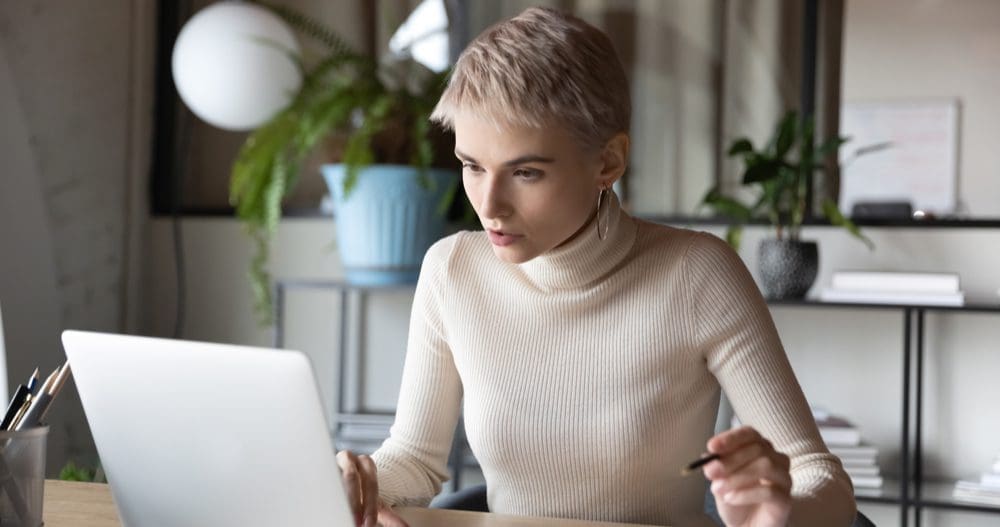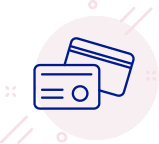 Since 2015, more than 60 million Americans have been victims of identity theft, and the resulting losses total more than $100 billion. Financial losses may be the most immediate concern for identity theft victims, but the long-term effects of damaged credit can be the most frustrating. Fixing your credit after identity theft requires a strategic balance of quick action and patient determination. It also helps to have a plan. Whether your identity has been stolen or you want to prepare yourself in case it ever is, here are nine steps to limit the damage and expedite your recovery.
1. Recognize the signs.
If you notice unauthorized purchases on your credit card statement or start receiving payment reminders for loans you never opened, this can be a key indicator that your identity has been stolen. Don't assume it's just due to a clerical error. Save any paperwork or electronic records that document the false charges. These can be helpful later in the reporting process.
2. Review your accounts & credit reports.
If you suspect your identity may have been stolen, it's essential to review all your financial accounts. Assuming it's an isolated incident can leave your finances unprotected and your credit at risk. Take the time to review recent bank statements, credit card transaction summaries, and loan paperwork. And perhaps most importantly, obtain and review a copy of your Equifax, Experian, and Transunion credit reports right away.  
3. Notify your lenders.
Once you identify suspicious activity on your accounts, it's critical that you notify your lenders, creditors, and financial institutions immediately. Many credit card companies have zero-liability policies for fraudulent charges, so the sooner you let them know, the better off you'll be. If you spot bogus charges on your debit card, it's even more important to contact your bank or credit union right away. Consumers who wait more than two business days to report debit card problems can be liable for up to $500 in fraudulent charges.
4. Activate a fraud alert.
As soon as you suspect your identity has been stolen or your financial information has been compromised, you should contact one of the three credit reporting agencies to place a fraud alert on your credit report. At first, you can place an initial alert that will last for one year. This protects your credit while you determine whether you have actually been a victim of fraud or ID theft. If you confirm the fraud or the fact that your identity has been stolen, you can place an extended fraud alert on your report, which lasts for seven years. Thankfully, when you place an alert with one credit reporting agency, they will automatically notify the other agencies, which saves you time and effort.
5. Dispute fraudulent activity.
Once you've placed a fraud alert on your credit report, it's time to get down to the tedious part of fixing your credit — disputing individual charges and unauthorized accounts. If there are fraudulent accounts, close them. If there are unauthorized purchases on your valid accounts, you will need to contact that creditor directly to dispute the charges. Some will require a written dispute; others may follow a different process. Either way, be sure to ask them for copies of the paperwork that shows the fraudulent transactions. This paperwork will be helpful when filing an official police report.
6. Freeze your credit.
In extreme cases, a credit freeze may be necessary. This step keeps credit reporting agencies from releasing your credit report to potential creditors, which can protect you against additional fraudulent accounts being opened in your name. While a credit freeze offers robust protection, you should only use it in extreme circumstances where ID theft and credit fraud have been confirmed, as it can also hamper your ability to apply for additional credit in the future. Credit freezes may be placed by contacting each credit reporting agency online, by phone, or by mail.
7. Report it to the FTC.
While you can file a report with the Federal Trade Commission by calling (877) 438-4338, the FTC also created a dedicated website, https://www.identitytheft.gov/, to help consumers report identity theft. While either method will work, the FTC website will walk you through each step of the reporting process and provide an easy-to-follow checklist to ensure you do everything necessary to file a thorough identity theft report.
8. File a police report.
Identity theft is more than a nuisance. It's a crime. And because it's a crime, it needs to be treated like one. Once you've filed your official report with the Federal Trade Commission, take a copy of that report along with all the documents you've gathered to show proof of fraudulent activity and submit a police report with your local police department. After filing the report, be sure to get a copy of it for your records as well. Some creditors will require a police report before they remove charges or accounts, so having it readily available will save you time and frustration.
9. Follow up.
After walking through all the steps listed above, proper follow-up is critical to making sure your claims and disputes are handled correctly. Since creditors, credit reporting agencies, federal agencies, and police departments handle a flood of identity theft cases every year, you'll want to make sure you touch base with them regularly to ensure progress is made on your case and issues are resolved to your satisfaction. Smart follow-up also includes implementing credit-protecting precautions such as using complex passwords, only shopping on secure websites, and regularly reviewing your credit report.
Spero exists to help each of our members secure their financial future, and our commitment extends to helping them protect their credit. One way we accomplish this goal is making it easy for our members to get a copy of their credit report. If you have additional questions about your credit or finances, stop by one of our branch locations and ask to speak with one of our financial specialists.