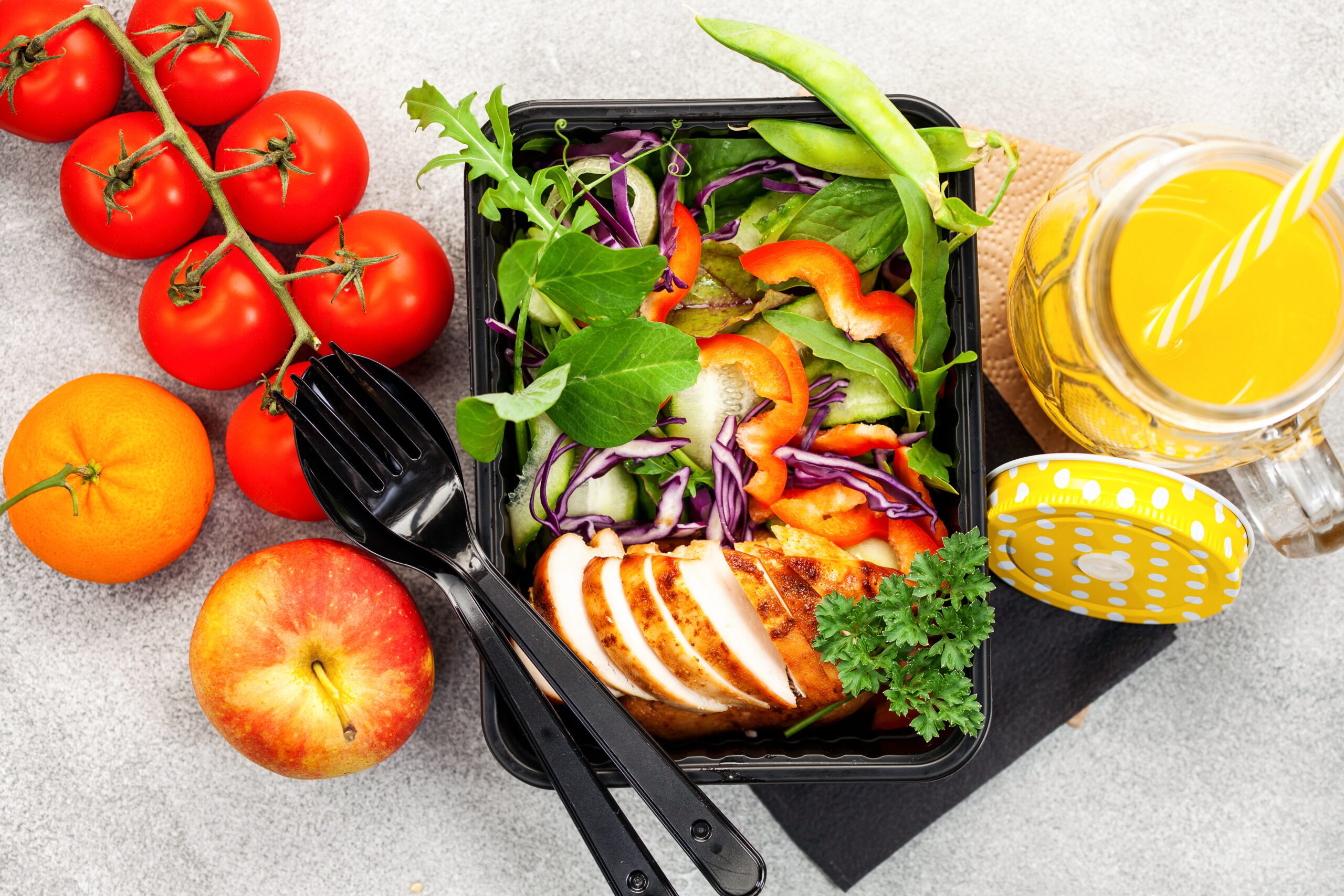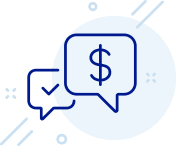 You've seen the TV commercials and online ads. Meal Kit companies like Blue Apron, HelloFresh, Home Chef, Freshly, Sun Basket, and EveryPlate offer to save you time and money by delivering tasty, high-quality meal ingredients right to your door. They even provide the recipe and preparation instructions.
All you have to do is open the box, follow directions, and enjoy a healthy, home-cooked meal. But are meal kits really worth it? In this guide, we'll look at six popular meal kits and give you facts so you can decide.
A Comparison of Popular Meal Kit Subscription Services
The advertisements make it sound so simple. The promotions offer trial subscriptions and deals that seem too good to pass up. So, how do you choose a meal plan that works for your family and your budget? These overviews should help.
Pricing: Two-serving meals average $9.99 per serving, and a family-friendly, four-serving option offers a slightly better value at $8.99 per serving.
Menu Options: Blue Apron meals feature chef-designed, health-conscious selections including meat, fish, Beyond Meat™, and WW approved options.
Prep time: Most meals take 30-45 minutes to prepare.
Weekly meals: With the Signature and Signature for 4 plans, you can choose two, three, or four meals per week. The Vegetarian for 2 and Wellness for 2 plans are available two or three times weekly.
Delivery cost: For two-per-week orders, shipping is $9.99. Customers who choose four meals per week can save with Free Shipping.
---
Pricing: Two-serving meals are $8.99 per serving, and four-serving meals are available for $7.49 per serving.
Menu Options: Meal selections change every week and offer a wide variety of healthy, tasty options ranging from savory pasta to juicy burgers to hearty soups.
Prep time: Meal preparation times range from 20 to 45 minutes.
Weekly meals: HelloFresh customers can choose to receive two, three, or four meals per week.
Delivery cost: Shipping is $8.99 for all HelloFresh meal plans.
---
Pricing: HomeChef meals start at $6.99 per serving, and the service's minimum weekly order is $49.95.
Menu Options: HomeChef offers multiple meal categories, including pescatarian and vegetarian options. Customers can choose oven-ready meals, grill-ready options, and even salad kits for fresh flavor.
Prep time: Most meals take 30-45 minutes to prepare, but HomeChef also offers 15-minute meal kits designed for the tightest schedules.
Weekly meals: HomeChef offers more serving options than other services, allowing customers to choose from two to eight meals per week and select two, four, or six servings per meal.
Delivery cost: Shipping varies based on the meal plan and frequency selected.
---
Pricing: Meals range from $8.49 to $11.49 per meal, depending on the number of meals ordered each week.
Menu Options: Freshly sends pre-prepared, single-serving meals with tasty, healthy combinations such as peppercorn steak and potatoes, chicken teriyaki, and pulled pork al pastor.
Prep time: Freshly separates itself from other services by sending meals that are cooked by chefs and sent fresh. Customers can heat the meals and be ready to eat in three minutes.
Weekly meals: Customers can choose meal plans that deliver four, six, ten, or twelve pre-packaged meals per week.
Delivery cost: Shipping costs range from $3.99 to $12.99, and these costs are calculated at checkout.
---
Pricing: The most affordable cook-at-home meal kit option on our list, EveryPlate meals are available for $4.99 per serving.
Menu Options: With a tagline that boasts "crowd-pleasing meals," EveryPlate offers 16 family-friendly meals each week, favorites ranging from burgers and fries to veggie stir fry bowls.
Prep time: Most of the EveryPlate meal kits take 30-45 minutes to prepare.
Weekly meals: Customers can select meal plans that deliver two-serving or four-serving meals three, four, or five times a week.
Delivery cost: EveryPlate has a set shipping price of $8.99, but with the lower meal costs, the overall value is one of the best available.
---
Pricing: Meal prices range from $11.99 for smaller orders to $8.99 per serving for larger orders.
Menu Options: Arguably the most health-conscious kits, Sun Basket offers weekly rotations of sustainable, certified organic options for breakfast, lunch, dinner, and snacks.
Prep time: With six-minute Fresh & Ready options and most meals taking 30-45 minutes to prepare, Sun Basket offers healthy meals for any schedule.
Weekly meals: Customers can customize their meal plans by selecting two-, three-, or four-serving recipes two or four times per week.
Delivery cost: Sun Basket charges a $5.99 delivery fee with each weekly shipment.
Cost vs. Convenience: Are Meal Kits Really a Good Deal?
There's no denying the convenience factor of having chef-inspired recipes and ingredients delivered right to your door. But is all that convenience worth the price? That's something you'll have to determine for yourself.
When you consider that the average cost of a restaurant meal is $13.00, the $8.99 price of a meal kit serving offers clear savings. But if you were to do your own grocery shopping and make meals for $5.00 (or less, if you shop for sales and bargains), meal kits are more expensive.
However, if saving time is your main concern, the time you'd spend creating meal plans, making grocery lists, and shopping for the ingredients yourself can add up. From that standpoint, having a meal service select the recipes, package the ingredients, and provide the prep instructions can save you a few hours a week — and you know what they say, time is money.
Last but certainly not least, you'll need to factor in the prep time for each meal — and this is where your love of cooking (or lack thereof) comes into play. Since most pre-packaged meal kits take between 30-45 minutes to prepare, you can probably factor in a full hour for prep, cooking, and clean up. If you love spending time in the kitchen, this may not be a big deal. It might even be a way for you to relax. But if you view cooking as a necessary evil, the extra time in the kitchen may not be worth the financial savings you get by not ordering takeout.
Ultimately, your decision will come down to whether time savings or financial savings are more important. If you find yourself constantly dining out because you don't have time to do your own grocery shopping, meal kits can help you save some money by making your meals at home. If your budget is already stretched thin, the financial cost of home meal kit delivery may not be worth the time savings.
Make Sure Meal Kit Delivery Services Work for Your Budget
If you're trying to figure out how to make meal kit delivery services work for your budget, most of the services we listed in this article offer trial subscriptions at fantastic savings. Visit their websites, compare the meal selections, and find a deal (or several deals) that works for you. Even if the service isn't a long-term solution for you and your family, you'll wind up with some tasty meals — and that's always a good thing!
Whether meal kits are a difference-maker for your finances or a fun experiment that winds up not being worth the price, you can always count on our Spero team to help you find other ways to build a strong financial future. If you would like to discuss your financial plan with one of our experts or learn more about the solutions we offer, we'd love to talk with you!
---
This material is for educational purposes only and is not intended to provide specific advice or recommendations for any individual.