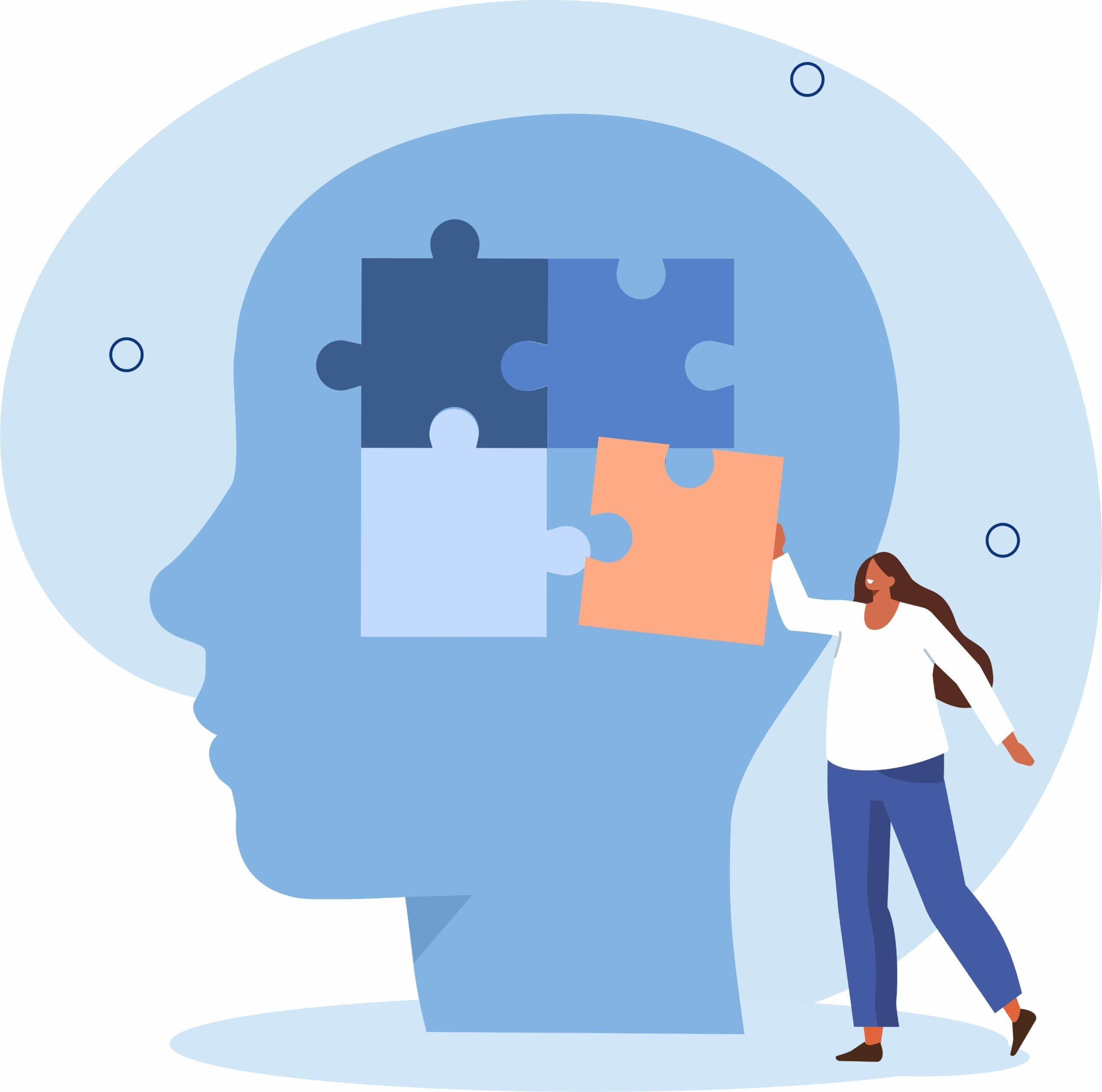 Just as financial health and physical health are connected, so are financial health and mental health! The connection may be even more obvious as financial stress can have a direct and significant impact on overall stress levels, emotional wellbeing, and overall quality of life. The effect of financial health on mental health is often cyclical as poor financial health can cause poor mental health which can then cause even poorer financial health without proper support.
While it may be cyclical, you don't have to stay in the cycle forever! There are ways to break the cycle of financial instability and improve both mental and financial health. Let's explore a few ways finances play a role in mental health and how to combat the negative effects below.
FINANCIAL STRESS
While increased or continuous financial stress can affect you physically, it can also affect you mentally. While we all deal with stress differently, it is known to cause irritability, insomnia, sadness, loss of concentration, and more. Even further, long term stress can lead to depression, anxiety, and the feeling of hopelessness.
FINANCIAL UNCERTAINTY
Similarly to stress, uncertainty regarding money and the ability to a make ends meet can have a negative effect on mental and emotional health. Unexpected financial situations like a sudden change in household income, inflation, unemployment, and the inability to afford expenses can rapidly worsen anxious thoughts and even suicidal ideation as hope for the future can be overshadowed by the immediate situation.
FINANCIAL COMPARISON
Financial comparison can be dangerous as it can result in a distorted perspective of the truth. If left unaddressed, comparison can cause a negative view of self, low self-esteem, anxiety, depression, and more. Comparison can often lead to a worsened financial state as the pressure to fit in can lead to poor financial decisions and impulse purchases.
It's important to keep in mind that every financial journey is unique! You shouldn't feel that you must make decisions based on what those around you are doing or on some societal standard. Be sure to make sure the decisions you are making are what is best for you!
So, how can you combat these effects?
ESTABLISH A SUPPORT SYSTEM
Surrounding ourselves with others is a great way to reduce stress and focus on pursuing wellness. We were made for community. By having a support system of family and friends, you'll have a sense of belonging and value. In addition, this trusted group can help you navigate your current financial situation - providing encouragement, accountability, and potentially sound financial advice. Having people around that support you can make a world of difference as you begin to pursue good financial health.
MEDITATE ON WHAT IS POSSIBLE
Another essential to combatting the effects of financial stress, uncertainty, and comparison is by evaluating your current perspective. Difficult situations and negative mindsets can result in a distorted perspective that can convince you that financial success is impossible. It's important to remember that financial success is always possible - it may take hard work, but it is possible!
PURSUE FINANCIAL LITERACY
One way to pursue financial success is to take proactive steps to meet with a financial coach or counselor to receive personalized advice on your current financial situation. Financial coaches and counselors can give you insight into your financial journey, suggestions for next steps, and empowerment as you set and tackle financial goals. Spero offers free access to Certified Financial Counselors! Book an appointment with a Certified Financial Counselor here.
Beyond meeting with a certified financial counselor or coach, you can pursue a deeper level of financial literacy, which can inform you on the best ways to approach money decisions. Many organizations offer access to free financial education resources including Spero! Check out our collection of free resources by visiting the Financial Education page on our website.
While finances can greatly affect your mental health, it's important to keep perspective and understand that there is always hope when it comes to financial health! Spero is here to walk alongside you on your financial journey, so take advantage of the various financial education opportunities offered.
If you or someone you know is feeling the effects of financial stress and in crisis, please seek help from a trusted loved one, medical professional, or reach out to the Crisis Helpline. You can also dial 988 to reach the Crisis Lifeline.