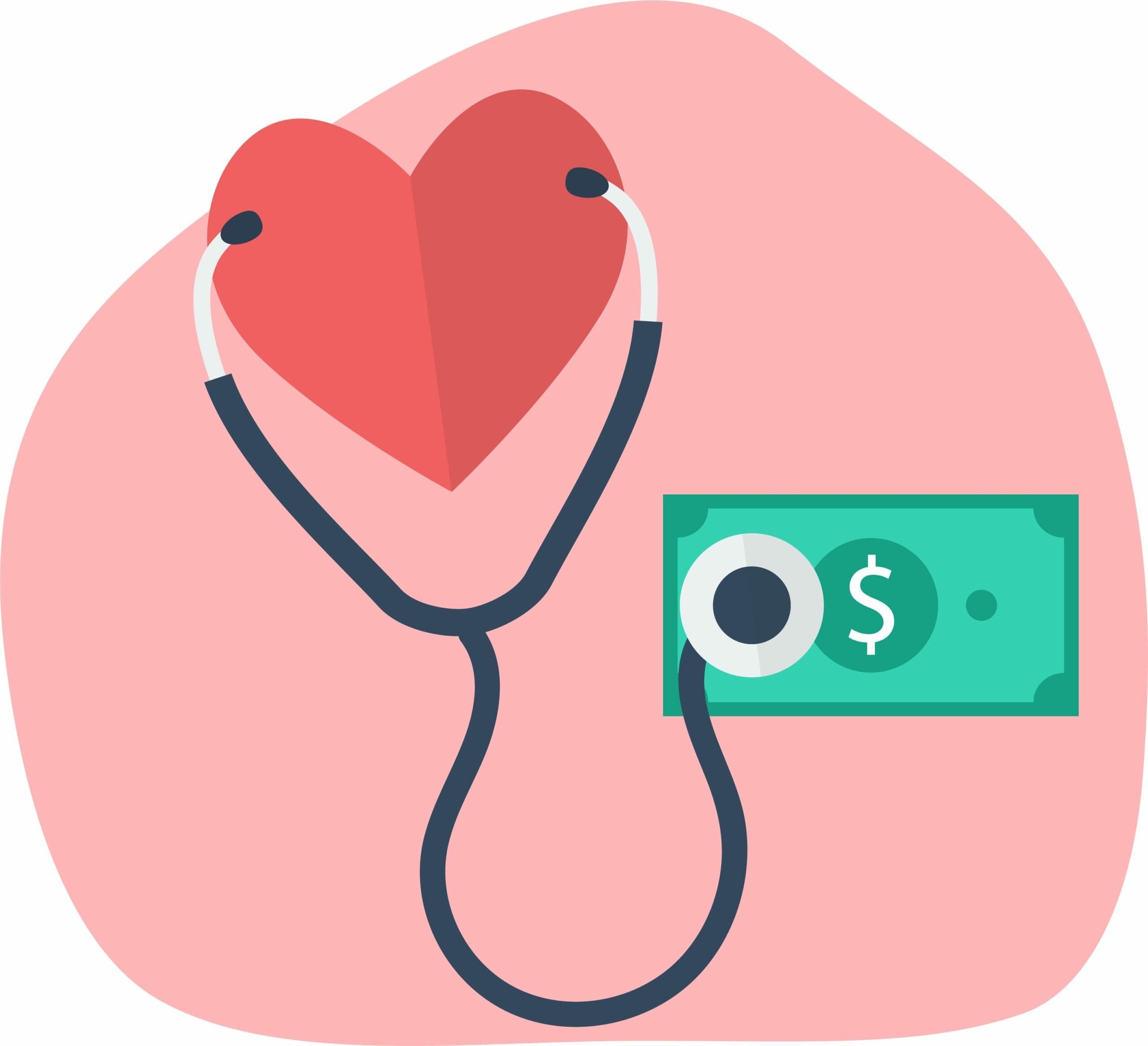 While it may be easy to view different areas of life separately, it's not always so cut and dry! Just like our quality of sleep and diet affect our performance in the gym, our financial wellness affects all areas of life. Even if we may not realize it, financial wellness is a critical piece of our overall wellness. Being financially healthy can improve your life and help prevent hardships, but being financially unhealthy can do the exact opposite by causing stress and creating more roadblocks on your life journey. Financial wellness and overall health are more connected than you may think!
Below, we'll dive into how it's all connected and, ultimately, how you can take control of your financial wellness to set yourself up to be financially healthy!
HOW DOES FINANCIAL WELLNESS IMPACT OVERALL HEALTH?
To put it simply, financial stress affects physical, mental, social, and emotional health whether you realize it or not! More specifically, financial stress has been known to affect sleep loss, anxiety, headaches/migraines, immune health, high blood pressure, muscle tension, heart conditions, depression, and a general, overall feeling of being overwhelmed— among other things. Across all generations, finances and financial health is ranked among the highest stressors according to a survey conducted by Everyday Health.
Whether you realize it or not, your financial health often plays a large role in your overall health so throughout the next few months, we will take a deeper look at how financial wellness affects each facet of your health.
HOW CAN MY FINANCIAL WELLNESS IMPACT MY HEALTH POSITIVELY?
It's not all bad! While our finances absolutely have an impact on our health, that impact can be positive or negative depending on how you approach your finances. It all comes down to financial literacy. Financial literacy is the thing that empowers you to become financially healthy and gives you the tools, resources, and knowledge needed to create, plan for, and achieve goals. While there isn't a one-size fits all solution, pursuing financial literacy can provide you with a custom-tailored approach to your own finances.
Financial literacy is the one thing that empowers you with confidence and a positive outlook that you wouldn't have without it! Financial literacy allows you to build your own road map to financial wellness which inevitably impacts your overall health for the better.
WHAT DOES FINANCIAL WELLNESS ENTAIL?
Financial wellness goes far beyond "money". There are many facets to financial wellness, and many of them are specific to you and your individual circumstances. However, a few common factors that play into financial wellness are:
SAVINGS
One of the largest factors of feeling and being financially secure is having money set aside for emergencies or unexpected expenses. While it is important to build this safety net, it isn't entirely common as more Americans do not have an emergency savings account with 57% of US adults unable to afford a $1,000 unexpected expense, according to Fortune.
Having a savings account is an important aspect contributing to financial wellness. Regularly setting money aside to save helps foster financial security, helps prepare for emergencies, and helps to reach goals!
SPENDING HABITS
How you use your money is a large, if not the largest, indicator of your financial health. Planning how to spend your money and following that plan is vital to financial health. However, according to The Penny Hoarder, over 55% of Americans do not budget or create a plan to manage their income.
Healthy spending habits are essential to financial wellness. Knowing what money is coming in, what money is going out, and where that money is going will set you up to be able to make adjustments and understand what changes need to take place, if any, to truly take advantage of your income.
DEBT
Having debt is more common now than ever. While having debt doesn't necessarily mean you are financially unhealthy, unmanaged debt typically does. Unmanaged debt and an unconsidered approach to paying down debt can have a large impact on your overall financial wellness. Living with out-of-control debt can have negative implications for your financial wellness and overall health; however, all debt is not always bad!
Well-managed debt or use of credit can increase both your confidence in your financial journey as well as your credit score. Creating a payoff plan that works well with your budget can empower you on your way to financial wellness and give you the encouragement you need to take the next step in your financial journey!
RETIREMENT PREPARATION
Did you know, according to Bankrate, saving enough money for retirement is one of the biggest things that keeps people up at night? You may be at a place where retirement is the last thing on your mind or it may be your biggest financial stressor. Either way, it is vital to plan financially for retirement as most advisors agree that those who are retired need more than just Social Security to live comfortably.
For more information about preparing for retirement, visit the "Social Security— Is It Enough?" blog on our website!
Just know, you don't have to tackle your financial journey on your own! Spero has multiple avenues available to you for free that are extremely useful in building your financial playbook. Visit the Financial Education page on our website for access to Your Money Matters, Financial Insight Blogs, Financial Calculators, and a calendar of Financial Workshops! Also remember that we have Certified Financial Counselors ready to sit down with you today, schedule an appointment by visiting our website or by stopping by a branch!