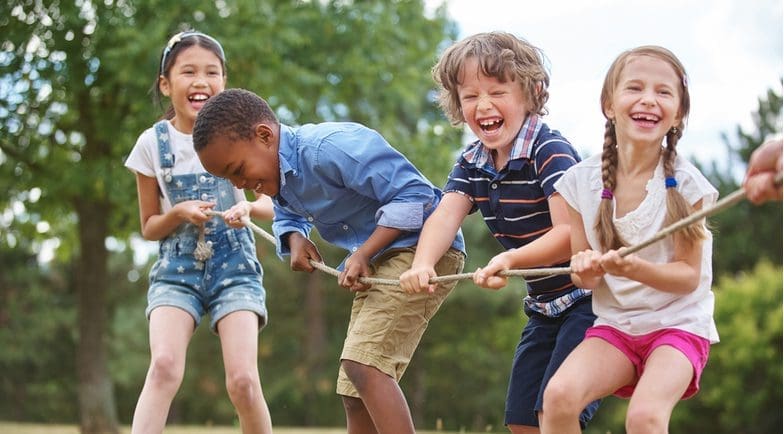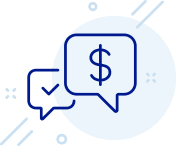 After an exciting day at school, there are still several hours left before dinner and your child's bedtime. You don't want them wasting their afternoons away in front of a screen after their homework is done. So what's the best way to fill those open hours? One way to help your child stay active and engaged after school is by enrolling them in extracurricular activities.
Benefits of Extracurricular Activities
When your child participates in extracurricular activities, you'll feel better knowing they're not spending all their time staring at one kind of device or another. The beauty of after-school programs is that they offer some pretty impressive benefits for your kids too.
Participating in these activities gives your child the chance to interact with more children that share their interests, increasing their opportunities to make more friends. Group activities, in particular, have the added benefits of teaching teamwork and problem-solving skills that they may not learn in the classroom.
Additionally, exposure to new activities can help your child develop a well-rounded set of interests and skills that can benefit them later in life. If they stick with these activities throughout their school years, they may also act as a portfolio booster that increases their chances of success when applying for college or jobs after high school.
Finding the Right Extracurricular Activity
Depending on your child's age, they might already have an activity they are interested in. Of course, some kids may need a nudge in the right direction. Has your son or daughter already enthusiastically declared that they can't wait to play soccer? That's perfect! Head over to your local recreation department or community wellness center — or their websites — and see what it takes to get them registered.
If your child is a little less decisive, it's helpful to look at their interests and see if you can find an after-school program or extracurricular activity that might be right for them. Do they have a lot of energy that needs to be released? Try out sports or dance lessons. Are they especially expressive with a flare for drama? Community theater may be the way to go. Is there a song in your child's heart that they keep singing? Music may be the perfect path to follow. Start with what they like, and you just might stumble across an activity they'll love.
Top 6 Budget-Friendly Extracurricular Activities
If you've looked at registration forms for certain programs, you may be tempted to think that all extracurricular activities are pricey. Sure, some are. Fortunately, they don't have to be. You can still give your child a fun and fulfilling extracurricular experience without shelling out a ton of cash.
To help you in your search, we've created a list of six budget-friendly extracurricular activities that are good for your child and easy on your wallet.
1. Athletics
Sports are one of the most popular after-school activities for children, and there are many options to choose from. Depending on where you live, your child will likely be able to participate in football, soccer, baseball, softball, volleyball, basketball, hockey, or tennis. Typically, local municipal or county-run recreation departments facilitate these sports and charge an affordable registration fee for children to participate.
2. Swimming Lessons
For the child who can't get enough of the water, swimming lessons are an excellent extracurricular activity that will introduce a new skill and give them a fun way to get some exercise. Swim lessons can typically be found in a local community center, recreation department, or gyms. Prices vary by organization, so it's always a good idea to shop around to find the best deal.
3. Community Theater
The little performer in your life can express themselves through after-school activities in community theater. Community theaters can offer a wide variety of activities ranging from introductory drama classes to full-scale productions. Prices to participate in classes will vary, but, in many cases, participating in shows can be free. In most cases, theater operators and production directors are eager to talk with potential actors and their families, so don't hesitate to contact the theater or production company with your questions.
4. Music
Music lessons are an excellent way to sharpen your child's mind and let them develop a skill they can enjoy for their entire life. There are also numerous instruments to choose from, including string instruments like guitar and violin or wind instruments such as the clarinet or trumpet. Your child may even be interested in piano or voice lessons. The musical possibilities are endless. There are most likely multiple music teachers in your area, so it's important to do your research to find a good teacher at a fair rate. If you're not sure where to start your search, contact your local music store and ask for recommendations. (And if you're looking to keep your child's musical instruction even more affordable, you can always search for beginner lessons online through sites like YouTube.)
5. Academic Clubs
Depending on your child's school, academic clubs may be available for those as young as elementary-aged children. Academic clubs can introduce kids to different topics, including math, chess, science, debate, Model UN, or foreign languages. One nice thing about these clubs is that even if your child's school doesn't offer them, there may be an opportunity to start one and spark new interests in other children. Some clubs may require dues, but schools typically keep these programs affordable.
6. Student Government
Campaigning for a role in student government can sharpen your child's social and strategic skills. Although this is usually more common for older children and teenagers, some elementary and grammar schools might offer the opportunity to participate in some form of student government. Aside from the money you might spend on campaign materials, these activities usually do not incur additional expenses.

If you want to find classes, clubs, or lessons for your child, there are plenty of options. And thankfully, extracurricular activities don't have to cost a fortune. To get more information about after-school activities for your child, ask their teachers and other parents to find out where they've had good experiences and where you can find the best deals. You'll have your child out and about exploring their interests and making new friends in no time — and you'll be able to do it while keeping your budget on track.
---
This material is for educational purposes only and is not intended to provide specific advice or recommendations for any individual.