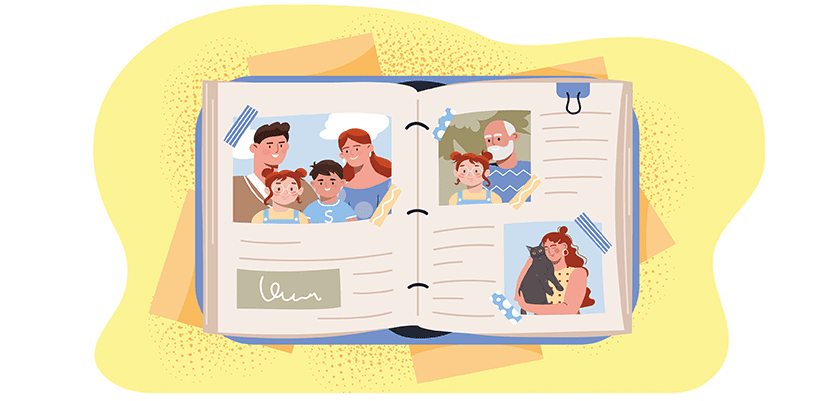 While some gifts can carry significant meaning and sentimental value as we reflect on our childhood, sometimes the most meaningful gifts are the experiences and memories we make with those we love most!
Continue reading to explore more about giving memories this holiday season.
The Importance of Making Positive Memories
It's not news that our childhoods have an enormous impact on our perspective on life, how we interact with the world, and how we interact with others. Let's explore a few ways that the memories created in childhood impact us below.
1. Memories shape how we view the world.
The memories and experiences we have throughout our childhood shape our perspective and the way we view the world. Creating positive memories with our children helps them to develop healthy identities and increases their confidence as they grow and mature. Intentionally fostering positive memories not only benefits our children, but it benefits us, as parents, too! The memories we create will be ones that we treasure for years to come.
2. Memories affect the way we interact with others.
The memories we have from childhood have an effect on the way we interact with others, form relationships, and eventually interact with our own family. Simply put, our childhood memories create the foundation on which the rest of our lives are formed. This is one reason why it's vital to be intentional about fostering positive memories and creating a healthy environment for our children to grow!
3. Memories can affect our health later in life.
Did you know the memories and emotions we experience in childhood can actually have an effect on our health later in life? It's true! In fact, the American Psychological Association states, "People who have fond memories of childhood, especially their relationships with their parents, tend to have better health, less depression, and fewer chronic illnesses as older adults." Wow!
Positive memories can result in:
Higher quality of work
Higher quality of personal relationships
Lower substance use
Fewer health problems
Reduced stress
Better healthy choices
With this in mind, give the gift of memories this holiday season! Consider these ideas:
1. Take a family trip!
Consider using the money you would have typically spent on gifts, and instead, go on a family trip!
We must admit that this alternative approach may not have a smaller impact on the wallet - in some cases, it can have a larger one. But it does have major benefits for the whole family, such as exploring new places together, creating great family memories, and giving the opportunity to experience new things! This switch from buying gifts to taking a trip could help curb impulse spending by cutting out the need to go shopping - so that's a win, too!
2. Gift an experience!
If gifts and presents are an exciting time for your family, consider gifting a few inexpensive gifts along with a fun experience. This way, kids still get the joy of unwrapping gifts, while looking forward to a fun adventure ahead - such as a day at the zoo or a day at the aquarium. You can even make it unique and allow your child(ren) to decide what to do that day. Just remember that memories and experiences don't always require money - some of the best are free!
2. Gift a coupon book!
If you're looking for a fun way to give gifts and spend meaningful time with your child(ren), consider creating and gifting a coupon book filled with experiences that your child(ren) can redeem anytime! Include coupons for things like an at-home movie night, a night at the movie theatre, a day at the park, an ice cream night, or a family game night. Include things that are free and some things that may have a cost associated. This can help your budget, as these experiences can be spaced out depending on when your child(ren) cash in their coupons. The best part— it's completely customizable so the experiences you include, and the price associated with those experiences is up to you.
The memories we create with our children last a lifetime. Choosing to invest our time and resources into fostering positive memories and a healthy childhood might just be the best gift we could ever give to our children!