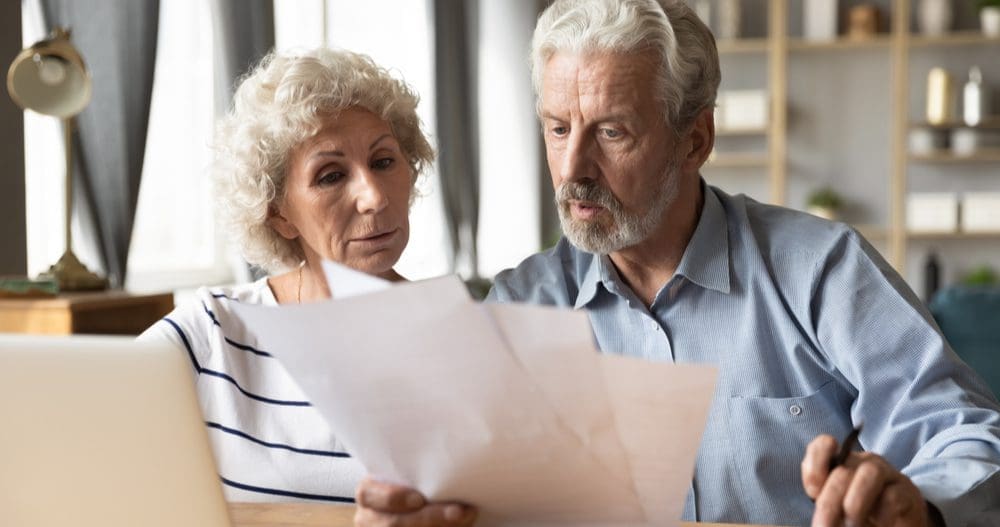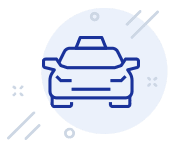 It's time for a new car, or new to you at least. Where do you begin? There are a multitude of makes and models to choose from. Deciding how and where to buy your next car can feel overwhelming. Your choices seem endless — everywhere from Craigslist, your neighbor, or a dealership. Determining how much you should spend, and whether or not you should take out a car loan to pay for your new wheels may feel like too much to take on.
While impulse-shopping for a new outfit might be of little consequence, it is not the way to shop for a vehicle. You need to be intentional and deliberate so you are choosing the car that's right for you and your budget. You'll want to consider these important factors as you go about choosing your new ride:
Decide What You Need Out of Your New Car
Unless you are filthy rich and can buy a new Porsche just for fun, you will have limitations that require you to put some thought into what kind of car will best suit your needs. Most people have one or two transportation priorities that account for about 80% of their car's usage. What are your priorities? Commuting to work? Carpooling kids? Off-road driving or dangerous winter driving conditions? These answers will lead you to an honest assessment of whether you need a 4-Wheel drive, a gigantic SUV, or a sensible hybrid.
Without these answers, you can get sucked into test driving cars that simply speak to your sense of style or adventure. In other words, you'll find yourself prioritizing your wants over your needs, which is a sure-fire way to get yourself behind the wrong wheel. Armed with a realistic picture of what kind of vehicle will best take care of your needs, you are ready to identify 5 or 6 makes and models that fit the bill. Now you can go about doing your research and narrowing down your options.
Determine How Much Car You Can Afford to Purchase
Many financial experts recommend keeping your total vehicle costs — car payment, insurance, taxes, fuel, repairs, and maintenance — at or below 20% of your net monthly income. That means, for example, if your monthly household take-home pay is $5000, you'll want to keep your monthly car budget around $1000. If you are only talking about one car, plan on putting aside $250 or so for everything but the car payment itself. That leaves you a generous $750/month. If that budget needs to include more than one car, you'll need to adjust these numbers.
Keep in mind that the 20% guideline is just that — a guideline. You can always spend less, if you are frugal or need to keep funds freed up for other debts. Likewise, if your other debts are low, or you are able and willing to skimp on other places in your budget, you might choose to exceed that 20% recommendation.
In addition to determining a general guideline for how much you can spend per month on your new car, it's important to factor in how you will pay for your car:
Paying Cash for Your New Car
If you are one of those unusual Americans who can pay cash for a new car, bravo! Pat yourself on the back. Some people prefer to make a car payment to themselves for a year or so and then choose a modest pre-owned car for which they can pay cash. There is definitely merit in going that route. It saves you from paying interest and keeps overall debt lower, which in turns increases your peace of mind. However, buying a modest used car can be risky, especially if it is more than a few years old and you don't know its complete maintenance history. That cheaper car you pay cash for may end up costing you big dollars in repairs — so make sure that the estimated maintenance and repair costs will still be less than 20% of your take-home pay.
Financing Your New Car
Not everyone is in a position to squirrel away enough money to pay cash for a vehicle.
If you need to finance your new or pre-owned car, you'll need to figure out exactly how much car payment you can afford each month. That figure will be offset, of course, by the size of your down payment, your credit score (which translates into lower interest rates if you have good credit), the trade-in or resale value of your current car, and the length of your loan.
Once you have settled on a budget, it is a good idea to get yourself approved for a car loan before heading out the door for a test drive. You want to be sure you are shopping for a car that you can qualify for. Plus, you'll be in a much better bargaining position with a dealer if you have been pre-approved when you go for a test drive. Spero can get you set up quickly with your pre-approval for car financing.
Shop for Your New Car With Confidence
Now the fun part begins. You know what you're looking for and have a working list of cars that meet those needs. You know how much you can spend. It's time to go shopping!
There are plenty of automotive websites to help you on your quest. Autotrader and Kelley Blue Book are two great resources. We also love Edmunds Auto Affordability Calculator. Use these sites to filter your search and locate cars that match your budget, needs, and personal preferences.
Next, plan to clear a morning or afternoon to test drive the cars on your list. Checking them all out within a close time frame will have them fresh on your mind as you consider the pros and cons of each model. Make appointments with the various owners and dealers, and be sure to clearly articulate to them before you visit that you're only coming for a test drive as you comparison shop. You are not driving home in a new car today. You need time to sift through your options without your impulses and emotions getting away from you.
To bolster your car-shopping confidence, read Spero's Smart Steps for Buying a New Car so you will know everything you need to know to be a savvy shopper. You want to be in the driver's seat when you negotiate with both dealers and private owners.
With flexible down payment and monthly payment options, Spero has the right car loan product for you. Go out and find that car that suits your needs and come in or call us at 800-922-0446 to let us help make it yours.