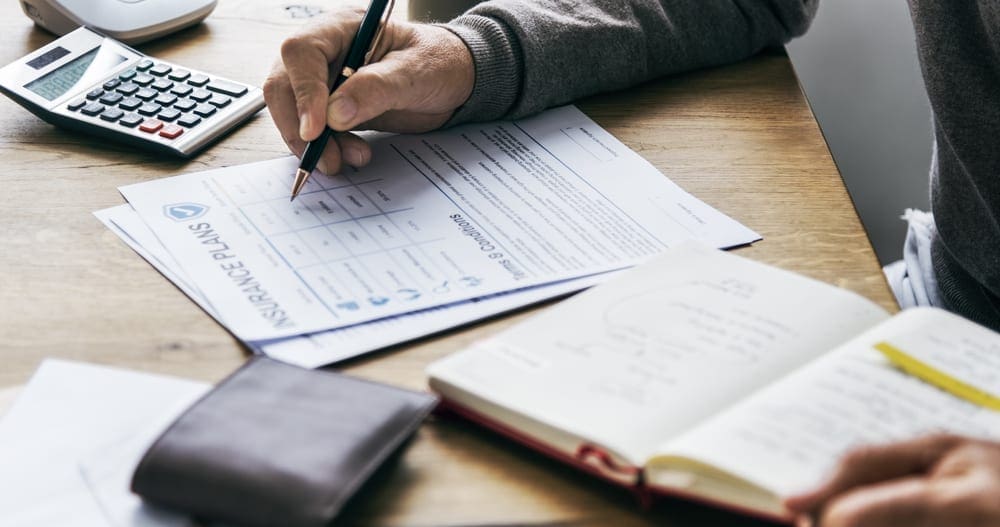 While there is no one-size-fits-all answer, there is great peace-of-mind in knowing that your loved ones will be taken care of in the event of your death. These questions are difficult to answer and you cannot expect the answer to remain static. It will almost certainly change over time as your family's needs evolve.
For instance, parents of young children ought to choose to carry more life insurance than parents whose children are grown and out on their own. Generally speaking, it's a good idea to review your life insurance terms every 10 years to make sure your policy still makes sense for you and your family.
Types of Life Insurance and Who Should Get Them
In simple terms, life insurance is a contract between a policyholder and an insurer whereby the policyholder pays a premium in exchange for the benefit of a specified amount to be paid out upon the death of the policyholder. There are two basic categories of life insurance: whole and term. Let's walk through the basics of both so you can begin to consider what is the right type of life insurance for you.
Term Life Insurance
Term insurance is so-called because it is, in effect, for a limited and specified amount of time. Its primary purpose is to provide replacement income. It can be used by your beneficiaries to pay your mortgage and other living expenses, children's education costs, or any other goals or obligations. It is relatively inexpensive, but once the term is expired, the policy no longer has value. In most instances, your family will not receive a financial benefit because the insured person will outlive the term of the insurance. Its value is the assurance that your loved ones will be financially provided for in the event of your premature death.
Who Should Get Term Life Insurance
Anyone who is in their earning years should have a term life insurance policy. Some parents choose to maintain small insurance policies on their children as well—enough to cover funeral costs. When buying term insurance, it makes sense to choose a term that coincides with the length of time the insured person would otherwise be paying bills. Once your dependents are old enough to support themselves, and your mortgage is paid off, your need to replace your income is significantly decreased. As you age, the monthly premium for a term life insurance policy also increases, and may even become prohibitively expensive or unavailable as an option. Those who are retired and no longer have dependents may be better off setting up a savings account for funeral expenses, preserving their cash flow and skipping term life insurance.
Whole Life Insurance
While whole life insurance costs more, the benefit remains in place permanently once the policy is paid for. Eventually, your beneficiaries will receive a payout regardless of how long the policy has been paid for. In addition to the death benefit, these policies include an investment component or cash value. This cash value grows over time at a guaranteed rate and is tax-deferred so you do not owe taxes on the policy's gains while they are accumulating. Another benefit is the ability to borrow money against the policy. You can pay yourself back over time, but if you do not, then the death benefit is reduced.
Who Should Get Whole Life Insurance
In general, whole life insurance should not be seen as an investment—the returns are not nearly as good as other investment products and the fee structure can be complicated. Young people, especially, should stick to term insurance in case of premature death and look at other investment options. There are plenty out there! A whole policy is a good investment in a limited number of circumstances. For example, people who have already maxed out all of their other tax-deferred investments and want to provide money for their heirs to pay estate taxes, funeral costs, or other final expenses may want to consider whole life insurance. It might also make sense for those who have a lifelong dependent such as a child with special needs or in a situation where, say, your family business is being bequeathed to one child but in the interest of fairness you want to leave something of comparable value to other children.
Side by side comparison: Term Life vs. Whole Life Insurance**
| | | |
| --- | --- | --- |
| Policy features | Term life insurance | Whole life insurance |
| Choice of policy length | ✓ | |
| Provides lifelong coverage | | ✓ |
| Premium generally remains the same | ✓ | ✓ |
| Low premium | ✓ | |
| Life insurance payout amount is guaranteed | ✓ | ✓ |
| Accumulates cash value | | ✓ |
| Might be eligible for annual dividends | | ✓ |
**Source–NerdWallet
---
As an exclusive benefit for Spero members, we offer life insurance coverage to help ensure your loved ones are provided for. There are a variety of plans available for every budget and stage of life.
This material is for educational purposes only and is not intended to provide specific advice or recommendations for any individual.
By clicking "OK", you acknowledge that you are leaving the Spero Financial website. This link is provided as a convenience and does not imply Spero Financial's sponsorship or approval of site quality nor content. We encourage you to read the privacy and security policy for the site, as it may differ from that of Spero Financial's.