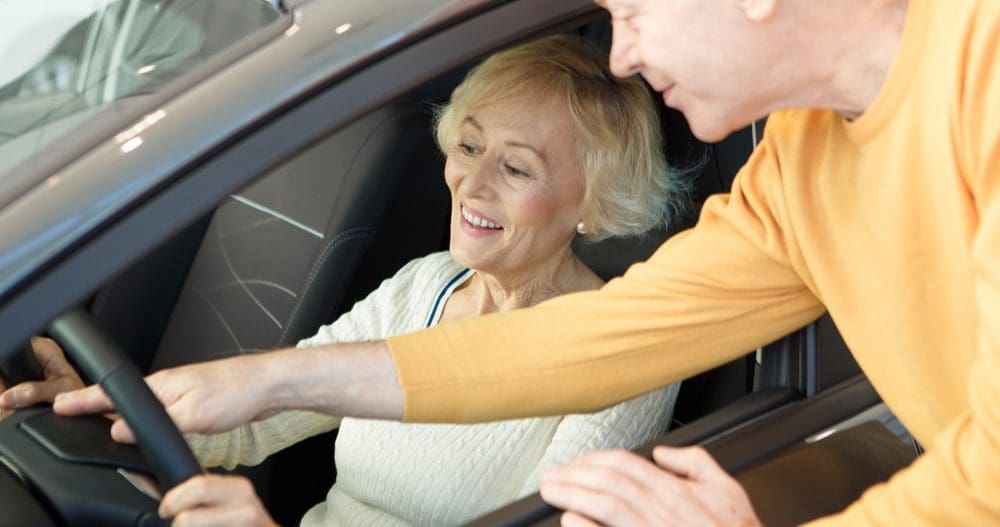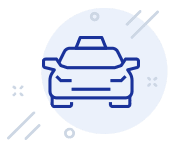 Almost always, the cheapest car to own is the one that's already sitting in your driveway. Late model cars are built better and are more reliable than ever. They can easily run for 200,000 miles with few mechanical issues. Chances are, you should keep your current car for at least a few more years, ignoring that creeping desire for a new car in order to secure your financial future.
When To Keep Your Current Car
It may seem like everyone on the road has a newer, nicer car than you — but that's not true. The average age of cars on the road is 11 years, which is much higher than most people believe. If your car still works for your lifestyle, has been on the road for less than ten years, and doesn't have serious maintenance issues, then it usually makes sense to get more mileage from your car before trading up.
The financial reasons for keeping your current car are numerous. The most compelling reason to keep your current car is to avoid paying excessive depreciation. Cars depreciate most rapidly within the first five years. In fact, according to Consumer Reports, a new car worth $34,000 will lose over two-thirds of its value in the first five years, assuming an average of 12,000 miles driven per year. In other words, a five-year-old car is typically worth only one-third of its original purchase price but has over two-thirds of the average car's lifetime mileage left — one of the many reasons that financing a quality used car is a good financial move. The Kelly Blue Book Five Year Cost to Own Calculator is an eye-opening tool that will show you how much you're actually paying for that new car, once you include depreciation, insurance, taxes, fuel, and maintenance.
In addition, when you finance a new car purchase, this standard depreciation means that you are likely to be upside-down in your car loan for the first few years, putting you at increased risk should you total your car or get into a financial situation where you need to sell. If your current car is less than seven years old when you trade it in for a new model, you're paying depreciation twice within ten years, which can put you at serious risk and hamper your ability to get ahead financially. You can avoid paying as much depreciation by buying used. You can decrease your risk by purchasing low-cost GAP insurance, and you can avoid getting upside-down in your loan by getting a great rate and putting a down payment on your purchase.
Signs That It's Time to Replace Your Car
There are cases, however, where buying a new car (or a late-model used car) makes more financial sense. Here are the top four signs that it's time to replace your current car:
Your Current Car Isn't Safe. This is the number one reason you may consider trading up — even if your current car still runs well and has more miles on it. Not everything in life is about finances, and you should always buy the safest car you can afford. At minimum, it's recommended that your car have Electronic Stability Control (ESC) and curtain airbags. Fortunately, most cars built within the last decade should have both, so finding a late-model used car with these features isn't difficult. Other more high-tech safety features, such as back-up cameras, forward-collision warning, and automatic braking may force you to search for a new or barely used replacement car, but these features can be worth the money if they save you from fender-benders that make your insurance skyrocket. Finally, before purchasing any replacement car, new or used, check its IIHS Safety Rating.
Your Current Car Doesn't Fit Your Lifestyle Anymore. Again, money isn't the only consideration when deciding whether or not to upgrade your wheels. Before making the decision, we recommend taking a good look at your household and your current lifestyle. What is your work commute like? How many kids do you have and how old are they? How long until they start driving themselves? You may find that the truck you loved as a single person no longer works for you, or that you no longer need a minivan or SUV now that the kids have their own cars. Even if your car is in good shape, it may be time to shop for a new car if it no longer works for your needs.
Your Current Car Would Cost More to Fix Than It's Worth. Most of the time, it makes more sense to fix a quality car than to replace it. Let's say, though, you've driven it for 12 to 15 years, and now, your well-loved, reliable car needs a new transmission or an engine overhaul that will cost you several thousand dollars, and you don't know what to do. There's a simple financial formula to help you out. Check your car's Kelly Blue Book Value. If the fix would cost more than your car is worth, it's best to take that same money and use it as a down payment on a new or late-model used car. Congratulate yourself on getting every penny of value from your car, reminisce about all the good times you had together, and then take your old car in for trade-in value.
Your Current Car is Costing Too Much to Maintain. This calculation is tricky, but it can be done. If your monthly maintenance and repair bill is more than you'd pay for a monthly car payment, then it's obviously time to start shopping — but that's rarely the case. However, if your car is costing you more because it's unreliable and breaks down regularly, it may be time to start looking for new wheels. Ultimately, it's a judgment call. What are you willing to live with in order to save money? How much do you value the freedom of not having a car payment compared to the convenience and reliability of financing a new car? Take stock of what regular visits to the auto shop are costing you, in terms of time, money, and other resources, before you make your decision. There are lots of ways to make smart financial moves and protect yourself when you're ready to trade in your current car for a new one. More than anything else, shop for your financing before you shop for your next car. We offer low-interest auto loans for new cars and used cars — as well as members-only perks like no interest for 60 days and no payments for 90 days*. Stop by your local branch or apply for a car loan online to get started.
*Must meet minimum credit and collateral criteria to qualify for the 60/90 offer.