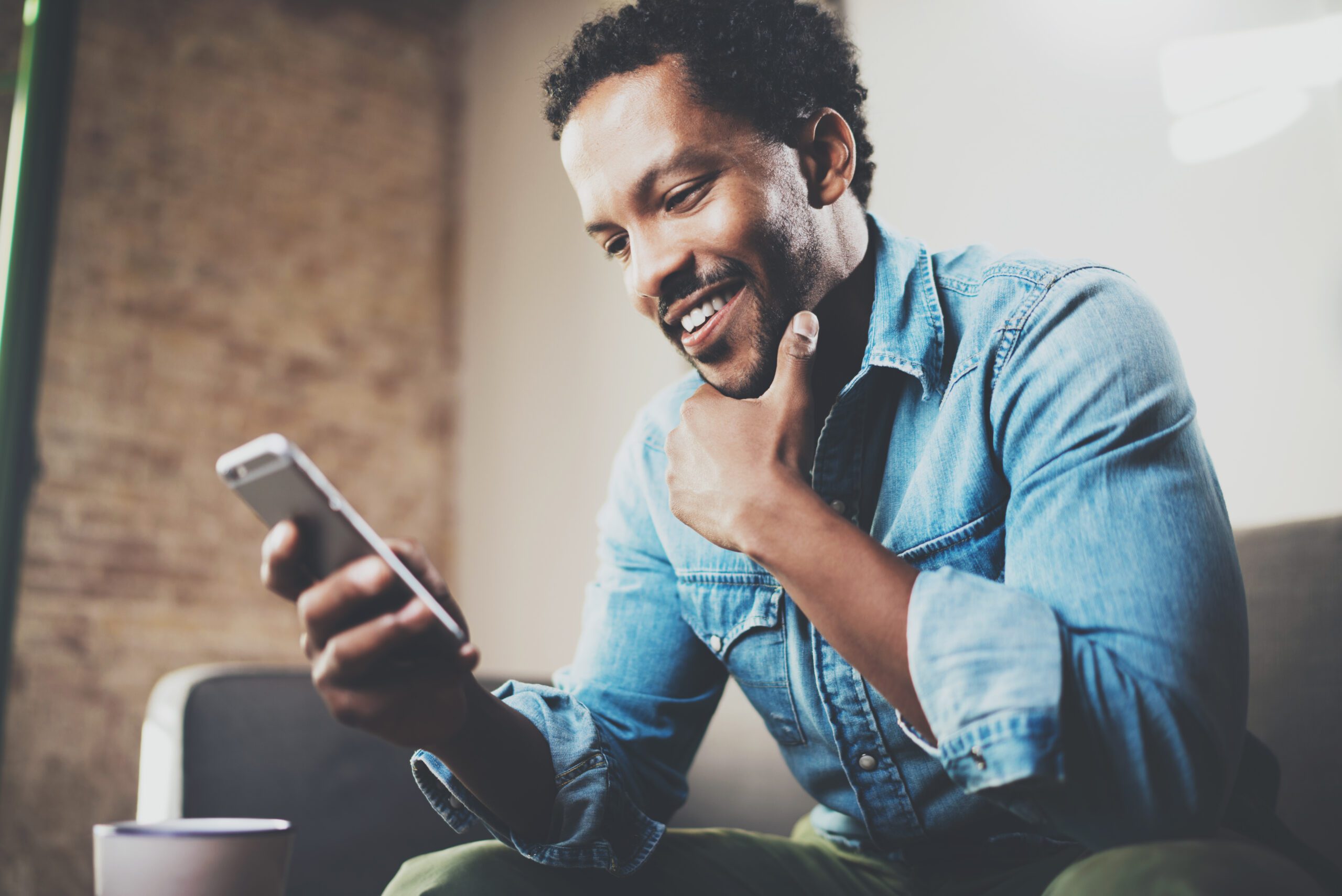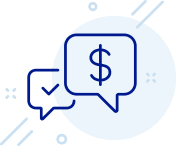 Whether we're at home, at work, or on the move, cell phones keep us connected with the world. Maybe you love your phone. Maybe you just appreciate the convenience it provides. But if you have a mobile phone (and 96% of Americans do), there's one thing you probably don't love: your monthly cell phone bill.
According to a US Bureau of Labor Statistics report, the average monthly cell phone bill is $114 per person. If you have an individual plan, your bill may be a little lower — closer to $70. If you have a family plan, you may be paying more than that, as family plans can range from $120-$220, depending on the features selected. Either way, you'd like to pay less, wouldn't you?
---
10 Easy Ways to Save Money on Your Cell Phone Bill
1. Sign up for auto-pay.
This may be the easiest step for reducing your cell phone bill since most carriers offer a monthly discount for enrolling in an automatic payment plan. Depending on your mobile provider, auto-pay savings can range from $5-15 per line per month. When you consider that this arrangement also keeps you from missing due dates and incurring late fees, the savings can be even more substantial.
2. Ask about discounts.
If you work for a company that offers employee discounts for specific mobile phone carriers, you may be able to lower your bill just by verifying your employment. Similarly, many of the major carriers offer discounts to university alumni or military and veterans' families. Not sure what discounts your carrier offers? Check their website or contact their customer support department for details. With discounts ranging from 15-50%, the potential savings are worth the few minutes it takes to see if they're available.
3. Don't pay for what you don't use.
Unlimited talk, text, and data plans sound nice, but if you never approach the limits, you may be spending more than you need to for your cell phone plan. If you rarely stream videos, games, or music on your phone, you may not need unlimited data. Switching to a plan that offers 10GB of data each month may provide plenty of data for your needs and save you money in the process. To determine whether your plan fits your needs, contact your cell phone carrier and ask them how to view your average monthly usage.
4. Take advantage of WiFi.
If your cell phone plan doesn't include unlimited data, data overages can make your monthly bill spike unexpectedly. For example, Verizon charges $15 for every 1GB of overage. Some carriers don't charge overage fees, but they do throttle down your data speed if you exceed your plan limit. If you want to avoid those fees and slower speeds, WiFi can be your best friend. Using WiFi whenever possible will help you reduce your cellular data usage, which can keep you from going over your monthly limit.
5. Consider skipping the insurance.
On the surface, phone insurance sounds like a safe bet. But when you consider that most carrier protection plans cost $100-200 annually whether you use them or not and require a deductible of $50-300 for each claim, the financial benefits might not be as good as they sound. For physical issues like screen protection, you might be better off buying a quality phone case. And if you're concerned about technical issues, alternative vendors like SquareTrade offer plans that may be more affordable than those available through your carrier. You can even check out Spero's Protect+ package with one of the benefits being replacement/repair coverage for up to four phones on a plan.
6. Choose a prepaid plan.
Tired of being locked into long-term contracts with high monthly rates? Consider switching to a prepaid plan through carriers like Cricket Wireless or Boost Mobile. A single Cricket 5GB plan costs $40 per month before autopay discounts, and Boost offers an unlimited family plan for just $100 per month. If you're already with a major carrier like AT&T or Verizon, those companies offer prepaid plans as well, and those may help you lower your cell phone bill each month without switching carriers or phones.
7. Keep your phone a little longer.
With new models of iPhones and Android phones being released every year, it can be tempting to upgrade — even if you're in the middle of a two-year contract. And while carriers will often let you do it, the decision can lock you into higher bills for even longer. If you want to lower your bill, consider sticking with your current phone even after you've paid it off. Even if your plan isn't less expensive, not paying a monthly phone installment will save you money.
8. Switch carriers.
If you're not currently under a contract with your cell phone provider, switching carriers can be an excellent way to lower your monthly bill. Most carriers run promotions specifically designed to attract new customers, and those deals can result in big savings. Visiting carrier websites is an easy way to view the latest promotions and find one that works for you. (Pro tip: If you really want to save, consider switching to a smaller carrier like Mint Mobile or Spectrum Mobile. These small cell phone companies use major networks and offer deep discounts compared to major carrier plans.)
9. Ask for fees to be waived.
If you're thinking about upgrading your phone or switching carriers, you might be able to save money by asking them to waive the fees traditionally assessed for those changes. While they're under no obligation to drop those charges, many carriers will waive them as a courtesy — but you have to ask. To be safe, ask them to waive the fees before you finalize your transaction. This gives you a little leverage and increases the chance that they'll take this step to earn your continued business.
10. Split the cost with others.
If you want to stick with your carrier but pay less each month, you may want to add some lines to your plan. At first, that sounds like a move in the wrong direction, but family plans are a great way to reduce the average cost per line. T-Mobile's Magenta plan costs $70 per month for a single line, but the same plan with four lines costs $35 per line per month. By grouping family or friends together under the same plan, you can achieve some significant savings.
When you find the savings you're looking for, our Spero team is here to help you make that money work for you. From savings accounts to retirement investments, our financial solutions can help you soar financially. If you have any questions or would like additional information about the financial options available to you as a Spero member, contact us today!
---
This material is for educational purposes only and is not intended to provide specific advice or recommendations for any individual.