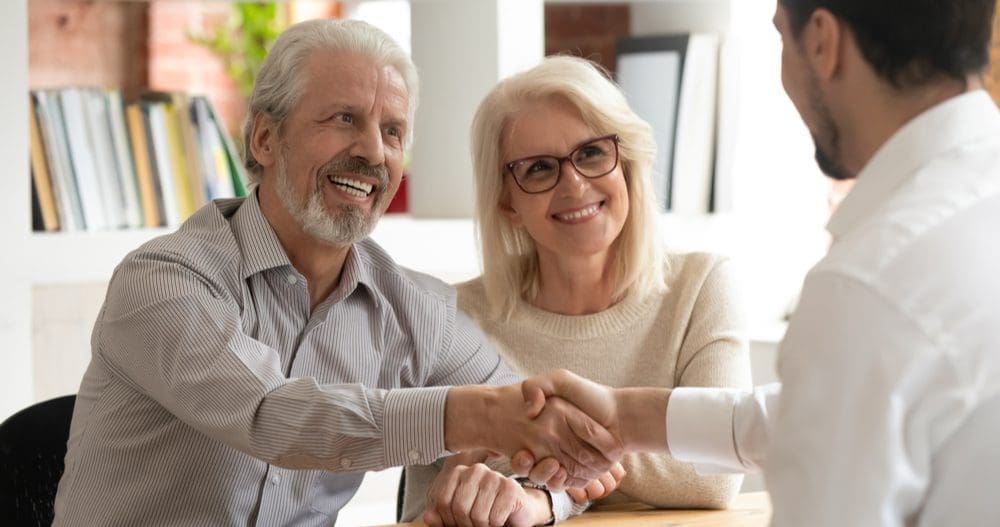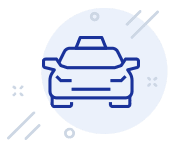 It's More Than Finding the Right Car. It's Finding the Right Financing, too.
When it comes to buying a new car, most people focus on finding the best vehicle first. How? By shopping around at dealerships and among private sellers for the car they love the most.
On average, over 60% of car buyers finance or lease their new or pre-owned car, many car buyers think about where to finance as an afterthought. However, wise shoppers know auto financing is as important as the vehicle itself. So they shop and get pre-approved for financing before shopping for a car. A vehicle is the second most expensive purchase that most people make (after a house), so the payment and interest rate matter. Though you may be chomping at the bit to test drive that Roadster, we urge you to explore your car loan options first. You'll want to do your homework on securing the best financing terms you can get, based on your budget and credit history.
Car Finance Options with the Dealership VS the Bank VS the Credit Union
There are three primary sources for auto loans: dealerships, banks, and credit unions. They have some things in common, but understanding their differences will help you get into the new or used car that best suits your needs.
Financing a Car Through the Dealership:
It's appealing to finance your new car right at the dealership. You find the car of your dreams, arrange to pay for it, and drive it off the lot — all within a few exhilarating hours. Car dealers like it too. When they arrange your financing, their benefit is twofold: they make money on your purchase, and they make money on your financing. A dealer-arranged loan means that the dealer works with one of the lenders with whom they have a relationship and arranges for the lending on your behalf — to their own financial gain via the interest you pay on the life of the loan.
There are two basic reasons that dealer-arranged financing is attractive. First, dealers often specifically market to customers with compromised credit or a poor credit history. A dealer has numerous lenders at their disposal who offer products for customers struggling to get direct financing from a traditional bank or credit union. In short, they can shop around until they find a lender who will take you on even if you are a risk. But be warned: the terms of these loans often have pitfalls, specifically higher interest rates.
In addition, if you get into hot water with your loan and miss a payment or two, you may find yourself dealing with a lender halfway across the country who has no direct relationship with you and is not inclined to be as accommodating as other local financial institutions. And yes, the dealer would prefer you keep paying the loan so that they continue to make money off the interest you are paying, but if you cannot, they repossess the vehicle, recoup their losses, and move on, with little to no concern for the customer.
One potential advantage to financing through the dealership is that they have access to direct deals and promotions offered by the auto manufacturers themselves. Some automakers even have their own lending services, like Ford Motor Credit and Toyota Financial Services. These promotions might include very low interest rates — maybe even 0% — or attractive cashback offers. Remember, however, that these deals are generally only available on brand new cars and to customers with squeaky clean credit. If you're looking for a good deal on a quality used car or if you are shopping for a bad credit car loan, the dealership may not be right for you.
Dealer financing may well turn out to be a great option for you if you have perfect credit and know that you can afford the car payment. Regardless, you'll be in the driver's seat if you do your homework first and know exactly what your other direct lending options are through a bank or credit union. Even if you don't go with one of their products, you may be able use the information as leverage to gain a better offer with the dealer.
To recap: If your credit history is clean as a whistle, you'll get a great rate anywhere. And a dealer may be able to offer you a rebate if you finance the car through them. So, if you love the idea of one-stop shopping, then dealer financing may be an excellent option for you.
Car Financing Through a Bank:
Getting a car loan through a bank is a sound option for many people, particularly if you go through a bank that already has your business. Since they know you and have a relationship with you, they may be willing and able to offer you a lower interest rate than a dealership. The bank may even offer incentives to financing with them if you do all your banking under their roof.
When financing a car through a bank, you have the advantage of shopping around at various institutions in order to get a competitive deal or terms that best align with your budget and credit profile. In addition, you stand a better chance of working with a real and accessible customer service representative when you need one.
Another important pro to financing through a bank is that you will avoid surprises. Banks will look at your whole picture first, and then put together a loan program that suits your needs and that they are confident you can see through payoff. Once that is in place, you are armed with the right information you need before choosing the best car for you. While dealerships often try to hook you on a car you love that may be more than you can afford, setting you up for disappointment (or worse), a bank will work to preemptively prevent such a situation, because they do better when you can make all your payments.
However, the big con for obtaining your financing through a bank is that the interest rates they offer are often higher than the national average. Large, national banks tend to run 10-percent above average and regional banks run 24-percent above average, while credit unions typically offer rates 19-percent below the national average.
To recap: If you have a strong working relationship with a local bank and your credit is reasonably strong, financing your new car where you already handle your other banking may be convenient for you as well as give you some good loan options.
Auto Loans & Financing Through a Credit Union:
Even though a traditional bank can be an excellent choice for financing your new wheels, you may be in better hands at a local credit union. Banks are in the business of making money for the shareholders at the top, which can translate into interest rates that are not as competitive as those at a credit union, where the member is also an owner. Remember, a credit union like Spero is a not-for-profit institution that is not trying to make money off you, but rather working with you to build a long-term win-win relationship based on the best financial health of all parties. Their interests are, quite literally, your interests.
Not only do credit unions often offer lower interest rates than traditional banks, but they are more flexible when it comes to considering your story. If your credit history has been compromised, a credit union is not as likely to simply dismiss you as a two-dimensional, high-risk customer. While the car loan process and underwriting are similar for the two institutions, credit unions are often willing to listen to your specific scenario. They will consider extenuating circumstances and emergencies that all of us can encounter. A credit union is open to making adjustments and tweaks to the loan product to set you up for success.
Credit unions are also known for their superior member service. They are smaller and are invested in the local community. They provide a personal touch when working with members. They work hard to educate their members by offering great resources to help you understand your finances, as well as their products and services. Again, when you, the member, are stronger, the credit union is stronger.
To recap: If you are already a credit union member, or you are drawn to the personal touch and thorough education they provide, you are sure to find a great loan program there for your vehicle purchase. Whether you already have strong credit or you are rebuilding your credit after recovering from some financial blows, your local credit union will have competitive rates for you.
Financing with Spero
We would love to meet with you about your car-shopping journey. You can start by visiting member resources to familiarize yourself with our products and options. You'll find that Spero offers all of the standard benefits of financing with a credit union, plus a few extra perks for our members.
For example, if the car you are purchasing has under 30,000 miles and is less than three years old, you actually qualify for new car rates.
If you are happy with the car you already have, but just not the loan the goes with it, Spero can help you lower your car loan rate. We will refinance the loan that you got from the dealership or the bank, which could significantly lower your monthly payment.*
Regardless of where you ultimately choose to finance your next car, there are two important things to do before you step foot in a dealership. Research the kind of car you want, and determine what you can afford. Before you let anyone try to sell you anything, do your homework. What make and model would you really like? If you're willing to be flexible among a few comparable options, that helps your chances of getting the best deal.
Once you have a short-list, it is time to see what you can afford. Meet with one of our auto loan specialists to help determine precisely what your price range is. If you need to scale back on what you are looking for, it's easier to do that now, before you start running your fingers over that Corinthian leather-wrapped steering wheel. Knowing your number before you go in will also help keep negotiations on track and help you not get pulled outside your budget.
Whether you are in the market for a new car, a pre-owned car, or just trying to improve your financial situation with the car you have, Spero is here to help. Make an appointment to speak with us today.
*Approval subject to credit approval and sufficient collateral.