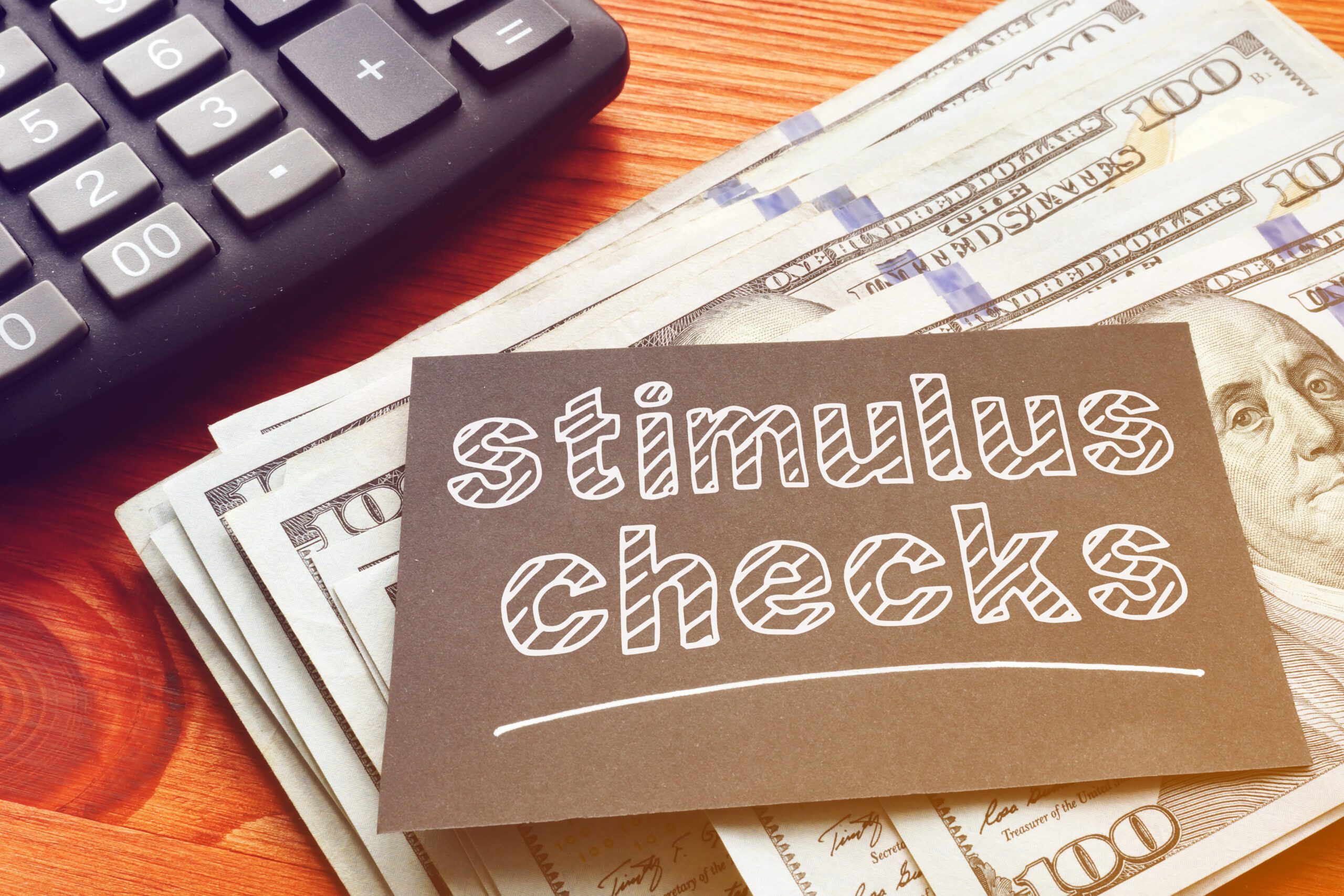 Since late December 2020, there has been a lot of talk about stimulus payments, and at the end of the year a second COVID relief bill released funds to American taxpayers. In this article, we'll explore the second stimulus check — what it is, what payments you can expect, and how you can track your own Economic Impact Payment from the IRS.
What is the Stimulus Payment?
A stimulus payment is money sent on behalf of the United States government to U.S. taxpayers or citizens. The payment may take a number of different forms—check, direct deposit or pre-paid debit card—but the goal is the same: to encourage spending within local economies by providing funds directly to spending citizens.

On December 27, President Trump signed into effect a second COVID relief bill, which granted monetary relief to Americans. (The first stimulus was released in April of 2020). As part of the bill, all U.S citizens and residents qualify to receive the stimulus payment — called an Economic Impact Payment — as long as they cannot be claimed as a dependent on another person's tax return, and meet the income requirements — earning less than $75,000 annually (based of 2019 tax returns) or $125,000 as a head of household, or $150,000 as joint filers. However, citizens who are older than 17 but claimed as dependents will not be eligible for a payment.
How much should you expect this Stimulus to be?
While the first stimulus check was $1,200 per adult and $500 for qualifying dependents, the second stimulus payment is different — paying out $600 for each person in the household (if meeting the income requirements listed above), including dependent children. That means that for a family of 5 — two adults, three children — the first stimulus would have been $3,900, while the second was $3,000. To make the math easier, check out this calculator from Kiplinger to calculate what you should receive.

When can you expect your second stimulus check?
The IRS began distribution of the stimulus payments on December 30, with a deadline of January 15 to be fully paid out. That means you may have already received it — if you received a tax refund as a direct deposit in recent years it may have been deposited into your account. If you haven't received your payment by the January 15 deadline, either by direct deposit or a mailed check, don't worry — there are a few reasons you may not have seen it yet.
1. The post office is overwhelmed.
Between the backlog of holiday mailings, the increase in mail and packages due to the pandemic, and mass payment mailings, it's understood that the US Postal Service is struggling to keep up these days. If you were expecting a paper check in the mail, have patience.
2. Your first stimulus payment had an error.
If there were any errors in the first payment — say a wrong account number or a depositing challenge, it's likely that the IRS simply released a mailed debit card instead. Similarly, if the IRS is missing correct information, like your social security number, bank account information, or dependent's information, you may have challenges getting your stimulus payment.
3. You thought it was junk mail.
If you are expecting a mailed payment, make sure you are looking carefully through all of your mail so you don't mistake it for junk! The stimulus will be provided on a mailed card under the name "Money Network Cardholders," and marked "not an advertisement." To get a solid vision for what you might be looking for, check out the IRS site which includes a sample of what the envelope and card will look like.
How to track your stimulus payment?
Simply visit the "Get my Payment" page on the IRS site, input your information, and it will let you know when your payment was sent. Keep in mind, however, that if your payment was not sent by the January 15 deadline, it will show status as "Not Available." If this is the case, you can take the stimulus as a credit (The Recovery Rebate Credit) on your next tax filing.
---
Remember: Unfortunately, Spero FInancial has no information regarding the exact timing of when the payment will be received as this is dependent on a variety of factors by the IRS. Spero's Digital Banking solutions are the quickest way to verify any deposits to your account(s). To learn more about these solutions, please visit our Online Banking and Mobile Banking pages.
Whenever you receive your Economic Impact Payment, you'll want to make sure you're using it wisely. If possible, put it in savings or create a budget for using it as you need it in the near future. If you're in more of a tight spot, consider paying immediate bills first, then work on creating a small savings nest for the future. If we at Spero can help in any way — budgeting, planning, or opening an account — please reach out to one of our member specialists.
This material is for educational purposes only and is not intended to provide specific advice or recommendations for any individual.