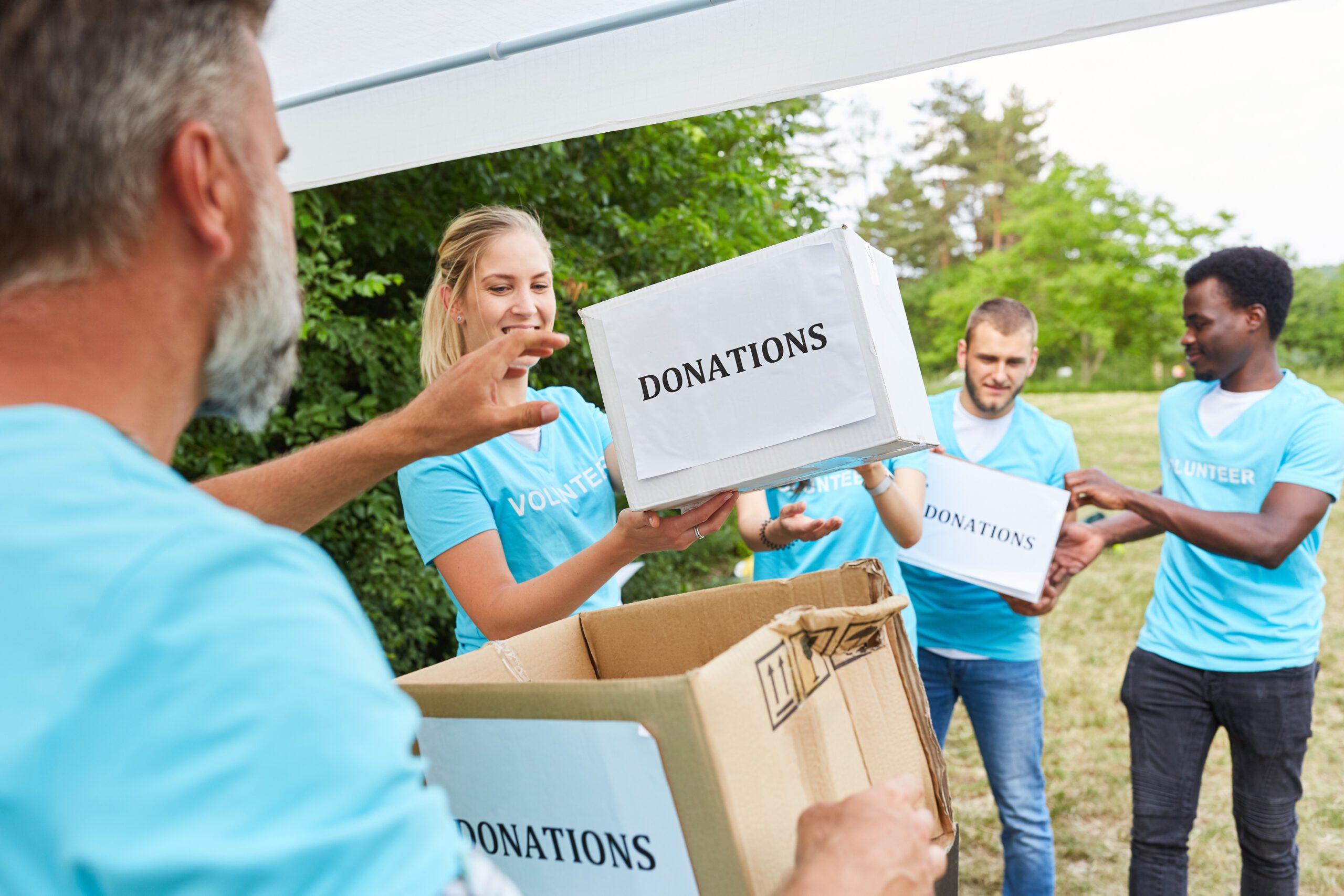 After the Thanksgiving Day turkey, the time with family, shopping sales over the weekend, and hitting online sales on Monday, what could possibly be left to kick off the holiday season? Well, Giving Tuesday, for one — a time where you can remember those less fortunate and support non-profit organizations, in direct contrast to the overwhelming pressure to spend and buy more over the next month.
But what is Giving Tuesday, and how should someone best take advantage of the day? We'll discover that — and more — in this post on one of the biggest days of giving each year.
---
What is Giving Tuesday?
Giving Tuesday is a holiday that began in 2012, as a pushback against the materialism of Black Friday and then, Cyber Monday. After some of the biggest spending days of the year, Giving Tuesday was designed to give back—with a focus on giving to nonprofits instead of getting more sale items. Today, now seen as a national holiday for giving, Giving Tuesday falls on the first Tuesday after Thanksgiving.

Although it is relatively new, Giving Tuesday is no small-time deal. In fact, according to Donor Box, 2019 giving on the holiday reached around $511 million.
---
How to Determine Who to Give to on Giving Tuesday
If you are considering getting involved this year, there are a few things you can do to determine who you'd like to donate your money to for Giving Tuesday.
1. Determine who to give to.
First, you'll need to determine what cause or what entity you'd like to donate to, which is no small feat, since there are over 1.5 million non-profit organizations across the United States. As a way to narrow it down, consider causes that are close to your heart. You may decide to give toward housing, healthcare, poverty issues, religious causes, the arts, or many other areas. If you're still having a hard time, consider if there is anyone you'd like to give in honor of — a grandparent or far-away friend, perhaps — and give to a cause they might identify with.
2. Check their stats.
Before you write a check, you may want to check out the organization you're considering giving to, to ensure they are using their money in a way you want to support. While there are a number of ways to determine if a charity is on the up-and-up, as shown in the Overhead Myth site, sites like Charity Navigator can be helpful in determining a quick score to allow you to "give with confidence."
3. Keep records and receipts.
Whenever and however you give — in person, a mail-in check or online — make sure you keep records of your gift for tax purposes. Ask for a receipt, but at the very least you'll want to know their name, their tax ID number, address, and keep a record for how much you gave, and when.
---
Creative Ideas for Giving Tuesday
Giving a cash donation or clicking a "donate" button online can be gratifying, but there are a number of ways to get creative on Giving Tuesday. Here are a few ideas you can use to do something different on this day of giving.
1. Give somewhere new.
Find a non-profit organization that you weren't familiar with before, or a brand-new one that is trying to get off the ground. If you've done your homework and have a good feeling about your gift, giving to somewhere new can be a great way to get excited about the gift.
2. Give for the long-term.
One-time donations are great and much-needed, but there are ways to give that can make a larger impact for the organization you wish to support. Consider making your donation a monthly, recurring one — one that the organization can budget and plan on, which makes a huge difference to their future plans. Or, give to a building campaign or an endowment, which has lasting effects far beyond the initial gift that will leave a true legacy.
3. Remember the small things.
If you don't want to give to a specific organization, or can't narrow it down, you can still get in the spirit of giving with smaller motions. Pay for coffee for the person behind you in the line at the coffee shop, or take donuts to first-responders. Whatever your gift looks like, giving is the real reason for the holiday season, and it's not something you'll want to miss out on.
---
7 Great Causes to Give To
Still having a hard time figuring out who to donate your dollars to this Giving Tuesday? We have a list of local (and national) charities to choose from - all are non-profits we personally support at Spero:
1. Anderson Interfaith Ministries
Anderson Interfaith Ministries is an organization based in Anderson, South Carolina, whose mission is to connect people with support, resources and education so they can empower themselves to become self-sufficient. Find out more at AIMCharity.org.
2. The Dream Center
The Dream Center is a faith-based organization in Easley, South Carolina. Since 2012, The Dream Center has focused on their mission: to offer emergency assistance to those in crisis, with the primary focus to encourage, educate and empower people with a hand up instead of a hand out. Learn more about the Dream Center at DreamCenterPC.org.
3. Habitat for Humanity
A national organization with local offices, Habitat for Humanity is a non-profit organization that helps families build and improve places to call home, believing that affordable housing plays a critical role in stable communities. To learn more about Habitat for Humanity, visit Habitat.org, or to find your local branch (or a local build you can participate in).
4. Homes of Hope
Homes of Hope, located in Greenville, South Carolina, doesn't just offer affordable housing options for families — they also offer workforce development opportunities and on-the-job training through their men's program. Find out more about Homes of Hope and how they are empowering others at HomesofHope.org.
5. Let There Be Mom
Let There Be Mom is a Greenville, South Carolina based non-profit focused on supporting parents who are battling a life-threatening illness, by helping them create meaningful connections and make lasting legacies to leave their families. Traditionally supported by a "Dine out for mom" day once a year, the organization is also seeking donations and volunteers. Find out more at LetThereBeMom.org.
6. United Way
A global organization with local roots, the United Way's mission is to "improve lives by mobilizing the caring power of communities around the world to advance the common good." With a focus on health, education and financial stability, United Way is a stronghold in local communities — not only supporting their own programs, but by also investing in other non-profits in their areas. Find out more or look up your local chapter of United Way at UnitedWay.org.
7. Meals on Wheels Anderson
As part of the larger, national organization of Meals on Wheels, MOW Anderson serves the same purpose in the local community — to ensure that the elderly and disabled homebound in Anderson County are served with a hot meal every day. Learn more about MOW Anderson at ACMOW.org, or find your local branch at Meals on Wheels America.
However you decide to give back, we at Spero are grateful for your membership. If we can ever help you in your new goals; we're here to help. Call us or come in to one of our convenient branches for more information.
---
This material is for educational purposes only and is not intended to provide specific advice or recommendations for any individual.