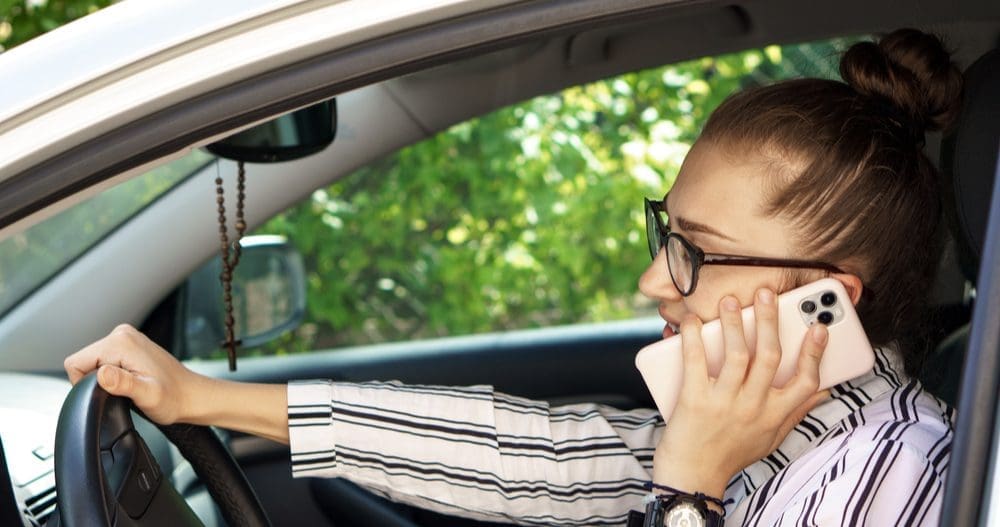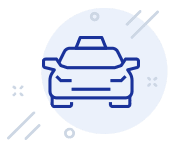 Buying a car is often the second-most expensive purchase you'll ever make. Depending on your situation, buying a car may be a terrifying prospect or an exciting adventure. If unexpected car troubles or an unfortunate auto accident has forced you to find a new vehicle before you were ready, you might be anxious. On the other hand, if you've been planning and saving over an extended period, you're probably pretty thrilled about finally getting to pick out a fresh set of wheels!
Whether you find yourself squarely in one of these scenarios or somewhere in between, it's important to be smart in your decision-making process. From choosing the right vehicle to finding the best deal, there are many opportunities to make a mistake that could leave you with buyers remorse or cost you additional money. Here are 10 common car buying mistakes to avoid:
1. Skipping your research
New or pre-owned? Sedan or SUV? Foreign or domestic? There are countless variables to consider when choosing a car. Although, it can be tempting to spend most of your time deciding on things like make, model, and color, don't forget to review critical details like safety ratings, recall histories, and consumer reviews. The more information you have before negotiating with a salesperson, the better your chances are of finding the car you want instead of the one they want to sell you. Not sure where you start your research? You can find a wealth of helpful information on trusted sites like Edmunds, KBB, NADA, and Cars.com.
2. Not knowing what your trade-in is worth
If you're planning to trade in your current vehicle and haven't taken the time to find out its current market value, you can be sure of one thing: the dealership knows what it's worth to them. It's safe to say that if you take the dealer's first offer, you're probably leaving money on the table. When it comes to trading in your car, there are multiple factors to consider. How old is it? How many miles does it have on it? Is it in good condition? Fortunately, finding your car's value isn't as complicated as it might seem. Just visit kbb.com and follow the prompts to enter your vehicle's information. The site will provide estimates for trade-in value and private party value, which is the average amount you could expect to receive if you sold the car on your own. Knowing these details can help you negotiate the best price for your trade-in.
3. Not asking for the Carfax
If you're purchasing a pre-owned vehicle, a vehicle history report from companies such as CARFAX or AutoCheck is crucial. While an automobile may look pristine on the outside, looks can be deceiving. If the car was involved in an accident, skilled body shop technicians may be able to repair all cosmetic damage, but there can be irreparable structural or mechanical damage. If you rely on your own visual inspection, you could miss critical defects or details that will cost you even more money in the long run. A vehicle history report will help you identify problems with odometer readings, salvage titles, and more. Some dealers will provide a vehicle history report free of charge, while others require the potential buyer to pay for the report. Even if you have to pay for your own vehicle history report, the relatively small fee can save you thousands of dollars down the road. Don't skip this step!
4. Buying at the first dealership you visit
Love at first sight. In relationships, it can be magical. In car buying, it can be expensive. Even if you fall in love with the first car you see, resist the urge to make your purchase without shopping around other dealerships. As a general rule, you should plan to compare vehicles at a minimum of three dealers. Whether you shop in person or online, understanding the options that are available will not only help you determine which features are most important to you, it will also help you negotiate with confidence when it comes time to make your final decision. If a salesperson knows you're considering other choices, they're more likely to offer you a better deal or more valuable incentives.
5. Counting on the dealership for financing
Many auto dealers offer in-house financing as a convenience for consumers. But as with most products that claim to make your life easier, that convenience comes with a price. While the one-stop-shop concept might save on time, it will rarely save you money. Before you buy, it's a good idea to shop around for the best car financing option. Banks are a reliable option for auto financing, but the best deals may be found at a credit union. As for-profit institutions, banks offer auto financing as a way to earn money for their shareholders. Since credit unions like Spero function as not-for-profit financial cooperatives, their earnings are reinvested into products that benefit their members, often in the form of lower rates on auto loans.
6. Focusing on the monthly payment
Too many car buyers approach the financing conversation by asking "How much can I afford to pay each month?" That's the wrong question. If you're trying to get a lower monthly payment, finance companies can offer you a lower rate, but a longer term. While this might provide the lower payment you're looking for, it can cost you thousands of dollars in additional interest over the life of the loan. Instead of negotiating the monthly payment, focus on the total price. Once the total price is as low as possible, then you can discuss the term length to get the payment you want. When the final deal is reached, be sure to double check the paperwork to make sure the financial details are exactly as you discussed
7. Folding under pressure
While salespeople rely on a variety of approaches to convince buyers to sign on the dotted line, high-pressure tactics often yield the most predictable results. This means that when you get ready to enter the car-buying arena, you need to go in with your game face on, prepared to encounter "today and today only" pitches. While dealerships certainly have the prerogative to offer one-time deals on the spot, they're still in the business of selling cars. If they don't sell one today, they'll need to sell it tomorrow, which means they'll still be willing to cut a deal. So, rather than being afraid you might miss an exclusive deal, be willing to walk away if the dealer doesn't offer an option that meets your requirements. Leave your contact information, and let them know they can call you if they change their mind. Many times, they will.
8. Skipping a thorough test drive
When you spot the car you want, it's only natural to want to get behind the wheel for a test drive. However, if you just take it out for a quick spin, you could miss important performance issues. Kicking the tires is cliché. Checking out the stereo is fun. Seeing how fast the car accelerates is exciting! But if you're going to have this car for the next few years, you need to be sure it will fit your lifestyle and driving patterns. Plan your route, take your time, and conduct a thorough test drive. Pay attention to controls, braking, heating, AC, leg room, seat comfort, and handling on a variety of road types. This is your chance to learn whether the car works for you. Don't settle for a "quick spin."
9. Not getting an inspection
Unless you're buying a brand-new car that carries a manufacturer's warranty, this step is crucial. As we covered earlier, vehicle history reports are important for learning a vehicle's past. While this is important, you also need an expert to assess how a car is working now. Most dealerships have an in-house service department that conducts a cursory inspection of the vehicles on the lot, but their reviews are designed to make the cars look as impressive as they can. You owe it to yourself — and your wallet — to take the car to a mechanic who doesn't work for the dealer. A standard pre-purchase inspection may cost you between $100-200, but when you consider the fact that you may be spending 100 times that amount on the car, the benefits of a quality inspection are well worth the cost.
10. Choosing a car that doesn't meet your needs
Believe it or not, buying a car is an emotional decision. What you drive is often seen as an extension of who you are. It can be tempting to choose a car based on how it looks or the status it conveys. And while these aspects certainly matter, it's important to make sure the vehicle you buy actually meets your needs. If you travel for work, buying a gas-guzzling muscle car might not be the best idea. If you're planning to start a family, that two-seat sports car won't make sense for long. As you shop for your next new (or new-to-you) vehicle, pay attention to what catches your eye now, but also think about how it will fit your life in the years to come.
Whether you are currently in the market for a new or pre-owned car, or just planning for your next purchase, Spero is here to help. If you have questions about our auto loans or want to apply for financing, make an appointment to speak with us today.