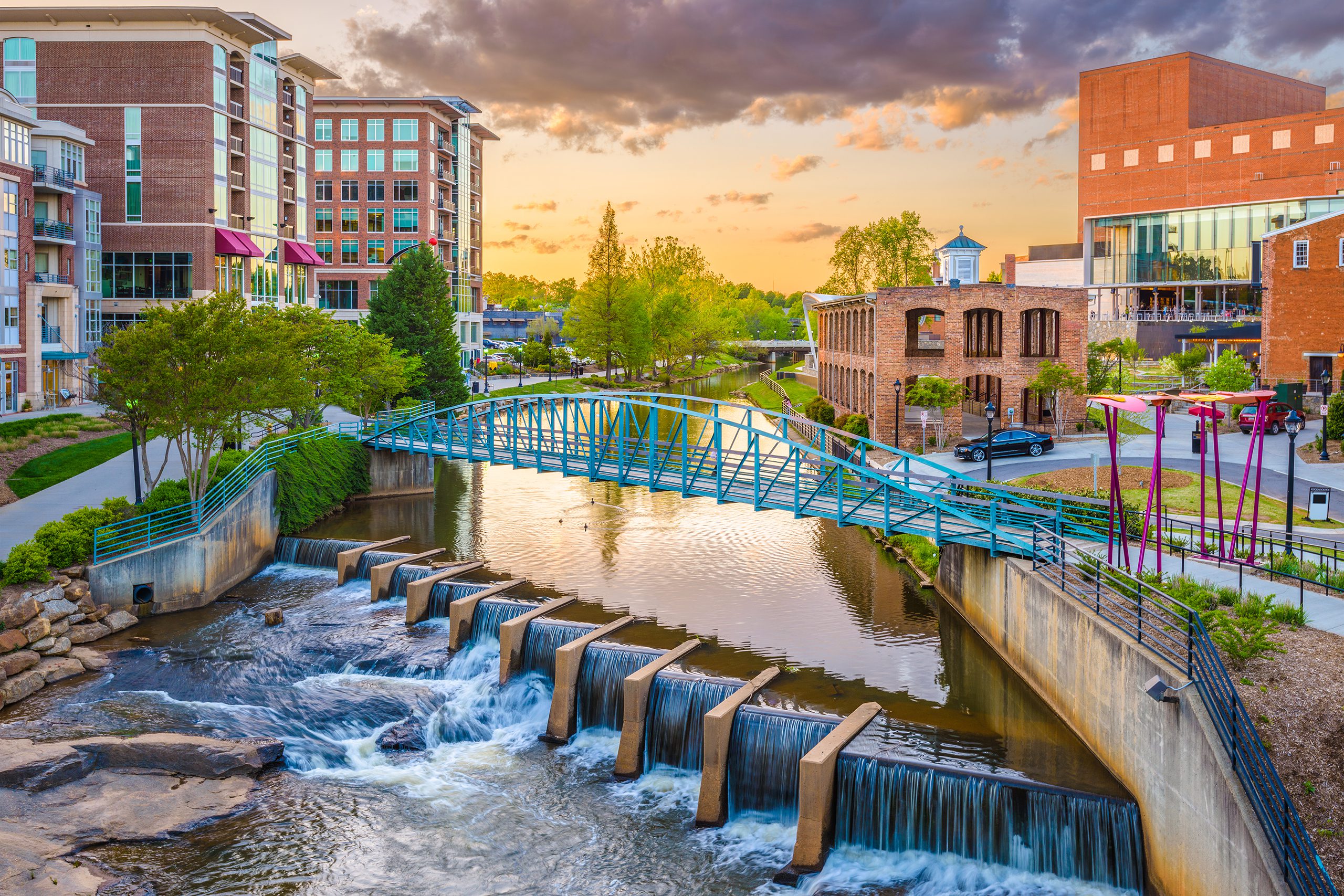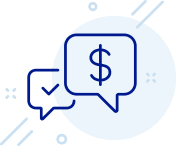 Life seems to speed by at such a hectic pace that it's difficult to find a moment of peace. It's time to put the routine aside and plan a vacation that you and the family will love, and it doesn't have to break the bank!
To help kickstart your vacation planning, we're going to discover 10 hidden gem, family vacation spots across the great state of South Carolina. Whether you're looking for a dreamy Lowcountry escape or an adventurous mountain getaway, you can find it in South Carolina, and you can do it all on a budget.
---
South Carolina Coast & Lowcountry
The Palmetto State is best known for its expansive coastline, with over 187 miles of beaches that hug the Atlantic Ocean. You may already be familiar with some popular coastal destinations like Myrtle Beach and Charleston, however, these cities only scratch the surface. Let's take a look at some of the lesser-known spots on the South Carolina coast and Lowcountry.
1. Walterboro
Walterboro, known as the "Front Porch of the Lowcountry", is a laid-back, beautiful town dripping with Spanish moss and adorned with turn of the century homes. This is a perfect place to escape the crowds while drinking in the flavors of the Lowcountry.
Where To Stay
There are several chain hotel accommodations just off of exits 53 and 57 on Interstate 95 in Walterboro. Depending on the time of year, these hotels will be anywhere from $60 to $200 per night.
Places To Eat
For some great local flavor that won't cost a fortune, locals and visitors agree that William's Seafood and Olde House Cafe are must-visits in Walterboro.
What To Do
After walking around downtown Walterboro to do some shopping and dining, it's time to visit some fun, cost-friendly attractions. Just a short drive from Walterboro, you'll find the ACE Basin Wildlife Preserve, one of the largest remaining undeveloped wetland ecosystems on the Atlantic coast. The 11,000+ acre preserve is home to a huge diversity of animals, including waterfowl, fish, shellfish, and upland animals. Guests can hike, paddle, boat, hunt, or take a driving tour. Admission to the ACE Basin is free.
Another free activity option is Colleton State Park. This beautiful park is home to the headquarters of the Edisto canoe and kayak trail, and is known as a paddler's paradise.
2. Murrells Inlet
Also called the Seafood Capital of South Carolina, Murrells Inlet is home to many budget-friendly attractions that the whole family will enjoy. Along with some of the best seafood around, there are also plenty of recreational activities that will satisfy your need for sun, sand, and salty waves.
Where To Stay
If you're looking for an oceanfront room, consider booking your vacation off-season (avoiding June-August) for a nightly rate that's closer to $120 per night, rather than $300+ per night. A few good options include Surfside Beach Oceanfront Hotel, Sea Mystique, and the Royal Garden Resort.
Places To Eat
Obviously, the Seafood Capital of South Carolina has several mouthwatering seafood options. A few of these include Lee's Inlet Kitchen, Hot Fish Club, and Nance's Creekfront Restaurant. If seafood isn't your thing, you also can't go wrong with River City Cafe or Inlet Sports Bar and Grill.
What To Do
Murrells Inlet has several public beach access points, so you and your family can relax on the sand and bask in the sun. Aside from the public access points near your hotel, another place to enjoy the beach is at Huntington Beach State Park. Here, along with relaxing on the beach, you can also go fishing, explore trails, go boating, or try your hand at geocaching. Admission is $8 per adult, $5 for SC seniors, and $4 per child.
Another unique attraction in Murrells Inlet is Brookgreen Gardens. Tickets to Brookgreen are $20 per adult and $10 per child, and they are good for a whole week. Brookgreen Gardens is a 9,000+ acre property with an expansive botanical garden, the largest collection of American figurative sculptures in the country, and a zoo featuring animals of the Lowcountry.
South Carolina Midlands
3. Columbia
South Carolina's state capital, Columbia, may not automatically come to mind as a fun spot for a family vacation, but this city offers some unexpectedly fun attractions that make for a great long-weekend getaway.
Where To Stay
To experience the hustle and bustle of the city, consider staying in the Tru by Hilton in the heart of Columbia, with an average nightly rate of $142. If you're looking for something a little more quiet, try out a cabin or villa at Dreher Island State Park, which will cost you between $60-$140 per night.
Places To Eat
Get a true taste of South Carolina at Maurice's BBQ, which is famous for its mustard-based sauce. There are 10 locations in Columbia, so you're never far from the delicious pull of barbeque. Another local chain that natives can't get enough of is Lizard's Thicket Restaurant, which specializes in the very best of home cooking.
What To Do
For the animal lovers in your family, Riverbanks Zoo and Garden is a must-see. The zoo is home to over 2,000 animals, a botanical garden, and rides for the kids. Tickets are $21.99 per adult and $18.99 per child. Another popular attraction in Columbia is the South Carolina State Museum. The state museum has four floors of engaging exhibits and collections, a planetarium, 4D theater, and an observatory. Tickets are $8.98 per adult and $6.95 per child.
For nature lovers, Columbia is a short drive from South Carolina's very own National Park, Congaree. Congaree is home to the largest swath of old-growth bottomland hardwood forest left in the southeast. Visitors can hike, fish, camp, and paddle among the old-growth trees, and admission to the park is free.
South Carolina Mountains
4. Pickens
Pickens is the city "Where the Mountains Begin". Tucked into the Appalachian Mountains, this charming town is an outdoor adventurer's paradise with sweeping mountain views, fascinating history, and an unmistakably mountain feel.
Where To Stay
For views that can't be beat, stay in a cabin at Table Rock State Park, whose nightly rates range from $130-$180 per night. For cozy inn accommodations that are conveniently located on Scenic Highway 11, check out the Table Rock Inn.
Places To Eat
For fresh sandwiches, salads, and pressed juice, you can't pass up a trip to Rivyve Juice Bar and Boutique. Or, if you're in the mood for a hearty breakfast and lunch complete with a homey setting, Pumpkintown General Store is the perfect place to satisfy your cravings.
What To Do
Did someone say hiking? There are several fun hiking trails for all skill levels around Pickens, including the Table Rock Trail, Table Rock Lake Loop Trail, Raven Rock Loop Trail, Beech Bottom Falls Trail, and that's just to name a few. For trails that are in a state park, you may have to pay a small entrance fee. Entrance to Table Rock State Park is $6 per adult and $3.50 per child, while entrance to Keowee Toxaway State Park is free.
Pickens is also home to Hagood Mill Historic Site. This site features a working grist mill that was originally built in the 1800s as well as a Petroglyph site, which are ancient stone carvings created by Native Americans. The site hosts a special event every third Saturday of the month, and admission is free.
5. Greenville
We would be remiss if we didn't give Greenville, our hometown, a shoutout in this list. Although Greenville isn't exactly a hidden gem, there are many things to discover in the friendliest city in the US that make it a worthy mention.
Where To Stay
To experience the bustle of Greenville without paying hefty downtown prices, check out some of the hotels on exit 39, just off of interstate 385. This area is a short distance from several attractions, shopping areas, and has a plethora of restaurants.
Places To Eat
For a menu with something to please nearly everyone, try out Stax Omega, which has been a Greenville staple for over 30 years. If mouthwatering barbeque at a great price is what speaks to you, check out Henry's Smokehouse.
What To Do
In Greenville, what can't you do may be a better question, because this city has it all. You can easily spend a full day exploring the vibrancy of downtown Greenville and Falls Park. After spending some time in the city, meander over to the Greenville Zoo to discover hundreds of exotic animals. Admission to the zoo is $12 for adults and $9 for children.
If you'd rather escape the noise of the city and find a more natural experience, check out Conestee Nature Preserve. The preserve is close to the heart of Greenville, but feels as though you're miles away. With over 13 miles of trails and boardwalks and 11 wildlife observation decks, there is much to explore here. Admission to Conestee is free, although a donation of $3 per person per visit is encouraged.
No matter what kind of vacation you're looking for, South Carolina has a little something for everyone. From the mountains to the coast and big cities to small towns, you can find a getaway that's perfect for your family and your budget.
---
This material is for educational purposes only and is not intended to provide specific advice or recommendations for any individual.