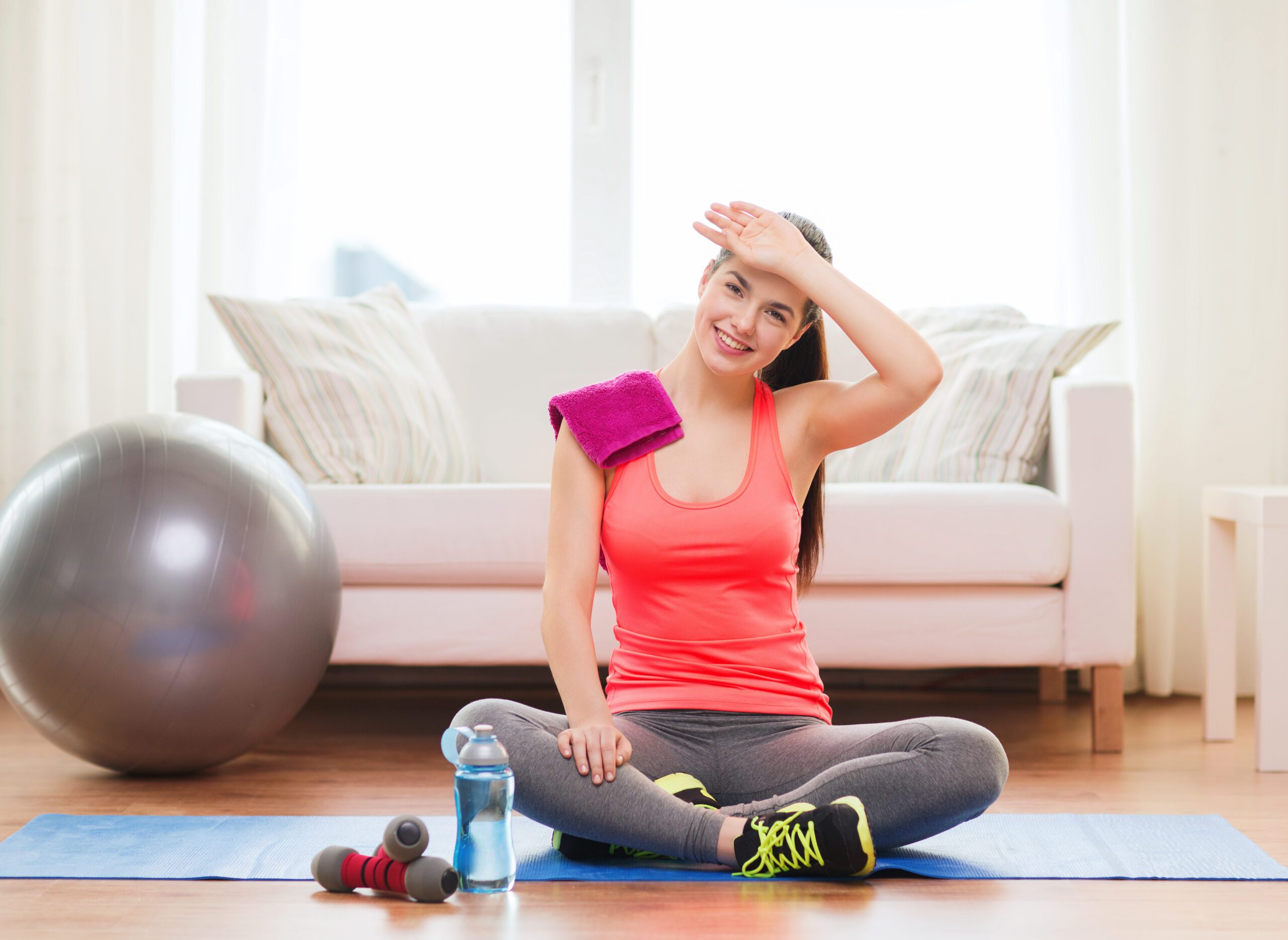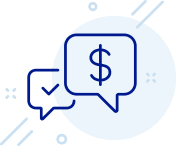 With many of us spending a lot more time in our house during this past year, finding interesting ways to workout at home may have been a challenge. Fortunately, the tech world has stepped up to meet the demand for home-based workouts.
In many cases, the apps, products, and programs are a great way to save money compared to a monthly gym membership - plus, you can enjoy your workout from the comfort of home. So, save that $50 or $100 a month for the local fitness club, and check out our top 9 picks for at-home fitness that won't break the bank.
1. Peloton - Best for Cyclists
Although Peloton has gotten a lot of tongue-in-cheek attention lately, there's a reason why these stationary bikes are a ruler in the fitness market. While the bike itself can be costly (not to mention all the accessories that are available, too), the real gold is found in the Peloton app, which you can access for only $12.99 a month. Even better? The app covers a lot more than just cycling — it also has classes for yoga, meditation, and general fitness.
2. Tonal - Best in Weight Lifting
If strength training is more of what you're looking for, look no further than Tonal, an all-in-one fitness system that incorporates more than 170 lifting movements in a resistance training program housed right on your wall. While it's one of the most expensive products on our list, the Tonal system does offer quite a bit more than just strength and resistance training, including yoga, pilates, barre, HIIT, and more — all part of a monthly subscription package for around $49 each month (plus the actual cost of the fitness machine).
3. Yoga Glo - Best Yoga App
For those with eyes on the mat, Yoga Glo offers a wide array of yoga, pilates, and meditation courses for every level — from beginners to experts. The filter option allows you to narrow down which virtual class to take (by time, skill level, type of class, and more), and a scheduling option allows you to plan your workouts ahead of time. The best part? All of this is included for a mere $18 per month.
4. Beach Body - Best for Cardio/HIIT
When it comes to getting your heart rate up, there may be no better option than Beach Body on Demand — a subscription program that includes access to a wide variety of classes and courses, including the popular P90X and Insanity programs. While the program includes classes of all types — including nutrition, barre, dance, and more — their high-energy cardio and high-intensity interval training (HIIT) classes are what puts them on this list. For everything mentioned, you'll pay just $59 a quarter, or $99 a year if you pay annually.
5. Relive - Best for Hiking
While you don't really need an app to hike, there are benefits to tracking things like distance, altitude, and speed if hiking is your main game. The Relive app, on the other hand, adds a different dimension to your hiking experience (or cycling, or walking) by allowing you to take photos along the way, which are then incorporated into review videos of each adventure. The app has a free level, allowing photos, videos, and hike data, but if you want to boost your experience with 3D interactive replay, HD videos, and music, go with the Plus version for only $6.99 a month.
6. Mirror - Best for Living Room Fitness
For many of us, working out at home means working out in your living room or other shared spaces in your home — something that for the design-conscious may not be as appealing. Enter the Mirror: a workout system that blends right into your decor (as a mirror) when not in use. The Mirror is also great for general fitness, with a ton of different apps and programs — both live and on-demand — and even offers a 1:1 fitness training program. Like its fitness cousins Tonal and Peloton, you'll not only have to purchase the product but also a membership subscription. In the Mirror's case, you'll pay around $39 a month for unlimited use for up to six users.
7. Couch25K - Best for Getting Started
If you're not really active but want to be, a great place to start is with the C25K app (which stands for Couch to 5K). Designed to get an inactive body to 5K capability within a matter of weeks, the program has been adapted by a number of entities who have put out a wide variety of versions. Fortunately, it's easy to get started — depending on which app store you use and which app you purchase, it can be free to a few dollars to purchase outright.
8. Outside Interactive - Best for Runners
If lately you've missed the wide-open spaces of the trail or the crowds around that half-marathon, Outside Interactive may be just want you need. Operated through the app Virtual Runner, the app uses HD video and interactive technology (via a tablet or iPad) to bring you to the race virtually. Even better — app registration is free, and most races can be purchased for under $10.
9. My Virtual Mission - Best for a Challenge
If you're looking for a new challenge, set it yourself with My Virtual Mission. A free online program, My Virtual Mission allows you to create solo or group adventures with virtual challenges — hike Mount Fuji, or walk the length of the Appalachian Trail. As you log miles, the program keeps up with your progress, and once you're done you'll have the knowledge that you're ready to start training for the real thing! Cost can vary depending on type of program.
At Spero, we offer many ways to support you and your family as you make financial plans and establish budgets to get both physically and fiscally fit. We would love to help you get started today. Call us or come in to one of our convenient branches.
---
This material is for educational purposes only and is not intended to provide specific advice or recommendations for any individual.