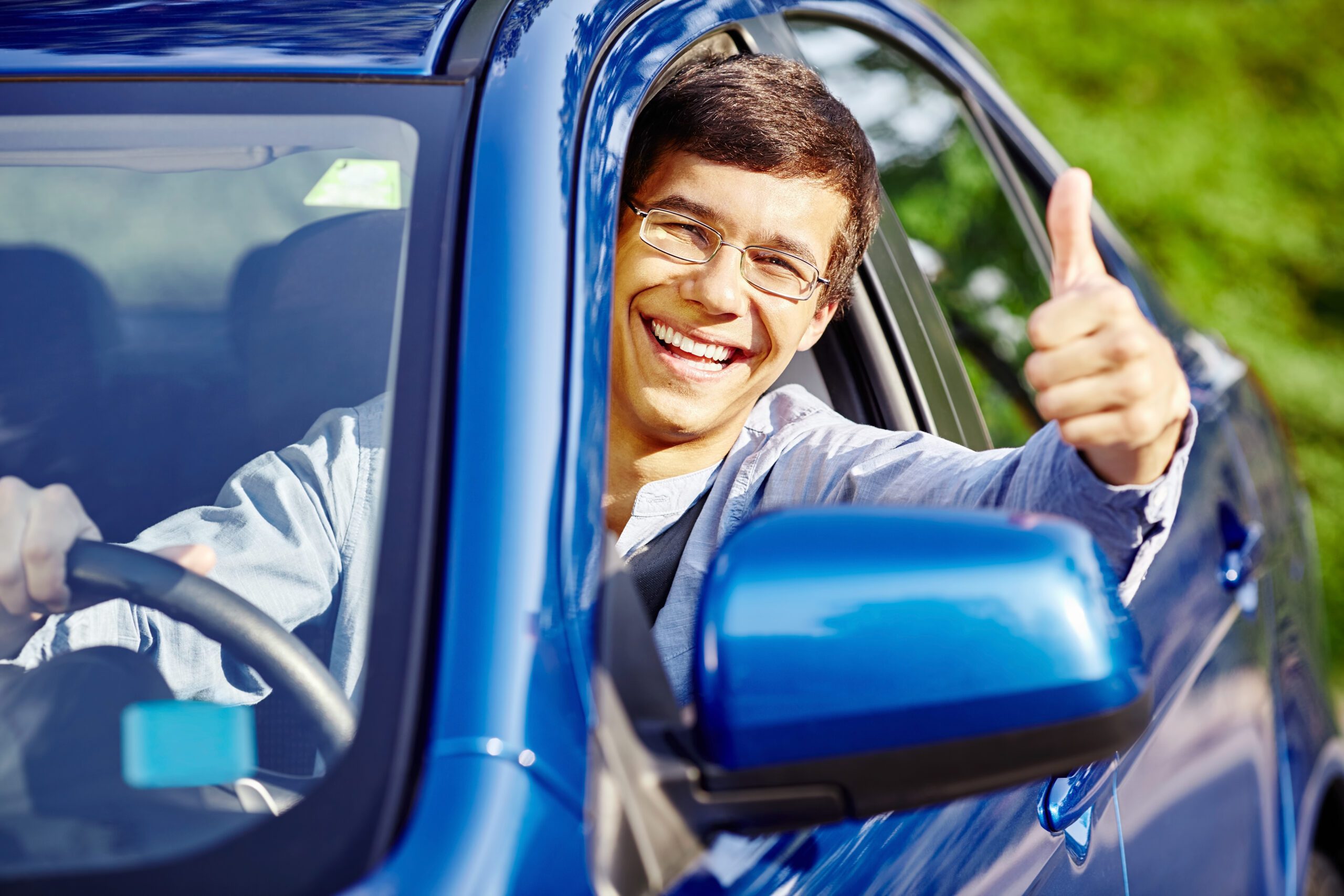 If you're looking to upgrade your vehicle, get something a little nicer, or even just have a great car for summer travels, you may want to consider buying a used car. But leveling up doesn't have to break the bank — there are a ton of options at all price levels, with some great cars even falling under $10,000.
To help you narrow down your choices, we've compiled a list of some of the best used cars around in price ranges of under $10,000, under $15,000 and under $20,000, with all the automobiles on this list scoring pretty high (between an 8 and 9, typically) on the US News & World Reports ranking system for best used cars.
Why buy a used car?
There are a lot of benefits to buying a used car, but primary is the knowledge that you won't be paying for something with immediate depreciation, as you would with a new car. In a lot of cases, you can get a really good buy for your buck — finding a car with relatively low mileage, or even special perks or features.

Keep in mind, where possible, go for a newer model, if you can afford it. A newer car will typically offer more in terms of updated safety features and other technology, and it's far more likely to have a lower number of miles on the odometer.
---
Best used cars under $10,000
1. 2016 Chevy Spark
First in our lineup for best used cars under $10,000 is the 2016 Chevrolet Spark, which boasts a significant amount of technology as standard, including a touch-screen info system, an onboard Wi-Fi hotspot, and supports both major smartphone systems through Apple CarPlay and Android Auto. Tiny but powerful, the Spark is a smaller four-seater powered by a 98-horsepower engine. So while it may not have the biggest boost on speed or power, it's a solid car for a solid price.
2. 2014 Nissan Leaf
If you're looking for an electric vehicle under $10,000, check out the 2014 Nissan Leaf, a battery-electric hatchback that's been around for a while. Seating five, the Leaf has quite a few perks — including a rear-facing camera, USB port and Bluetooth — and as an electric vehicle, a low fuel bill is an obvious benefit. In spite of that categorization, though, the Leaf has quite a bit of pick-me-up, with a 107-horsepower engine that provides more than 80 miles of range on a single charge.
However, something to note: when buying a used electric car, you won't qualify for any tax credits associated with buying an electric car, so don't factor that into your final purchase price.
3. 2014 Kia Forte
In 2014, Kia redesigned one of their popular models — the Kia Forte. While this redesign brought about a larger trunk and interior than before, it didn't change the overall designation of the Forte as a compact car. Still, with three engine options available — at 143-, 173-, or 201-horsepower — and standard tech options that include Bluetooth, USB ports and satellite radio, the Forte is a solid car that checks all the boxes.
4. 2014 Hyundai Elantra
With an above-average reliability rating, this five-seat auto is a great option in the compact car arena. Available as a hatchback, sedan or two-door coupe, the Hyundai Elantra was revamped in 2014, and now includes USB ports as well as telescoping steering wheel, and a great amount of trunk space. Finally, if safety is your focus, this car was named a Top Safety Pick by the Insurance Institute for Highway Safety, making the Elantra a great overall choice for a used car under $10,000.
5. 2014 Ford Fiesta
The 2014 Ford Fiesta makes our best under $10K list as a great subcompact car, available in two body styles: as a hatchback or as a four-door sedan. Also included are a few standard technologies, including Bluetooth and SYNC voice recognition. A sporty choice with a base engine of 120-horsepower, the Fiesta is a great pick for a flexible ride, allowing opportunities to upgrade engine power, tech options and more.
---
Best used cars under $15,000
1. 2014 Mazda CX-5
Kicking off our round of best used cars under $15,000 is the 2014 Mazda CX-5, a compact SUV with a four-cylinder engine that seats five people. This super light-weight vehicle competes with other small SUVs like the Toyota RAV-4 and the Honda CR-V, but it's price point, along with higher safety ratings as well as great customer reviews, make the CX-5 one worth considering.
2. 2015 Nissan Rogue
Another compact SUV in the lineup, the 2015 Nissan Rogue is a contender with high-quality materials and plenty of tech features like a rearview camera and Bluetooth connectivity. While the 5-seat Rogue has plenty of head and legroom, there is also a third-row option that, while a little cramped, may be perfect for the budding family.
3. 2017 Toyota Yaris
If you're looking for a great compact car with all the bells and whistles, you need to check out the 2017 Toyota Yaris, which is a perfect driving partner for tooling about town. With a ton of tech options — including a touch-screen system, rearview cameras and automatic braking—this car ranks consistently with top safety and reliability ratings.
4. 2015 Buick Verano
For those drivers looking for a used car with an upscale feel, take a look at the 2015 Buick Verano. While it's technically a compact car, it has all the upscale features you want, including heated leather seats, heated steering and collision warning. While the base model of the Verano is adequate for daily driving, if you're looking for power, you'll want to check out the 250-horsepower version instead.
5. 2012 Audi A4
The perfect balance of comfort and quality, the 2012 Audi A4 is definitely one vehicle you'll want on your short list. With a super-comfortable interior that includes standard features like a sunroof and climate control (and in some models, other options like Bluetooth and cruise control), and a four-cylinder engine that adds a boost of power to your drive, the A4 is a first-class ride that doesn't break the bank.
---
Best used cars under $20,000
1. 2016 Chevrolet Camaro
This list has not seen many sports cars on it, but that changes with the addition of the 2016 Chevy Camaro. While building on the history of speed and power that the Camaro has held for years, the redesigned 2016 model maintains three powertrain options — the 275-, 335- and 455- horsepower engines. But that's not all; the Camaro is a tech-lovers' dream, including touchscreen features, Apple and Android play features, Wi-Fi, and more.
2. 2018 Toyota Camry
One of the most stable 5-passenger sedans around, the 2018 Toyota Camry holds its own in this class of best used cars, offering the perfect space for everyone from new drivers to growing families. The 203-horsepower engine provides power, but the Camry still covers about 41 mpg on the highway, making it a perfect choice for a road-trip. Add to that Toyota's Entune infotainment system, Apple and Android integration and a 6-speaker stereo system, and the Camry is ready to hit the road.
3. 2016 Toyota Prius
The most famous electric hybrid option makes the list with the 2016 Toyota Prius, which boasts 54 mpg in city driving and 50 mpg on the highway, making it the perfect choice for a long road trip. The Prius consistently gets top safety ratings as well, in addition to a high reliability rating, making it the perfect choice for teens just starting out. In the 2016 model — the first in a new redesign, the Prius seats five comfortably, and offers a ton of features including blind spot monitoring, parking sensors, a navigation system and a touchscreen display.
4. 2016 Scion FR-S
Another option in the sports car category, the 2016 Scion FR-S brings a 200-horsepower engine to the party, along with a six-speed manual transmission. But the drive is only one part of this car's list of amenities — you'll also find a touch screen system and eight-speaker stereo system on board, as well as navigation and smartphone integration for some models. If your goal for summer is a fun ride to the coast or weekend trips on the fly, you'll want to add the FR-S to your list.
5. 2016 Toyota Tacoma
Our sole truck on our list of top used cars under $20,000, the 2016 Toyota Tacoma is one that — if you can find it on a lot — is worth a look. A compact truck with a 159-horsepower engine, the Tacoma is big on reliability and safety, but doesn't sacrifice either for comfort and design — including a touchscreen system, voice recognition, Bluetooth and even navigation, cruise control and a moonroof. And if you think a truck isn't a great option for your next weekend getaway, think again; the Tacoma seats between four and five people comfortably.
At Spero, no matter what you decide to drive, we're here to help you get your next set of wheels. Whether you need a used car loan or to find out how much car you can afford, we offer many ways to support you and your family as you make financial plans that will take you to the next stage of your life. We'd love to help you get started today. Call us or come in to one of our convenient branches.
---
This material is for educational purposes only and is not intended to provide specific advice or recommendations for any individual.