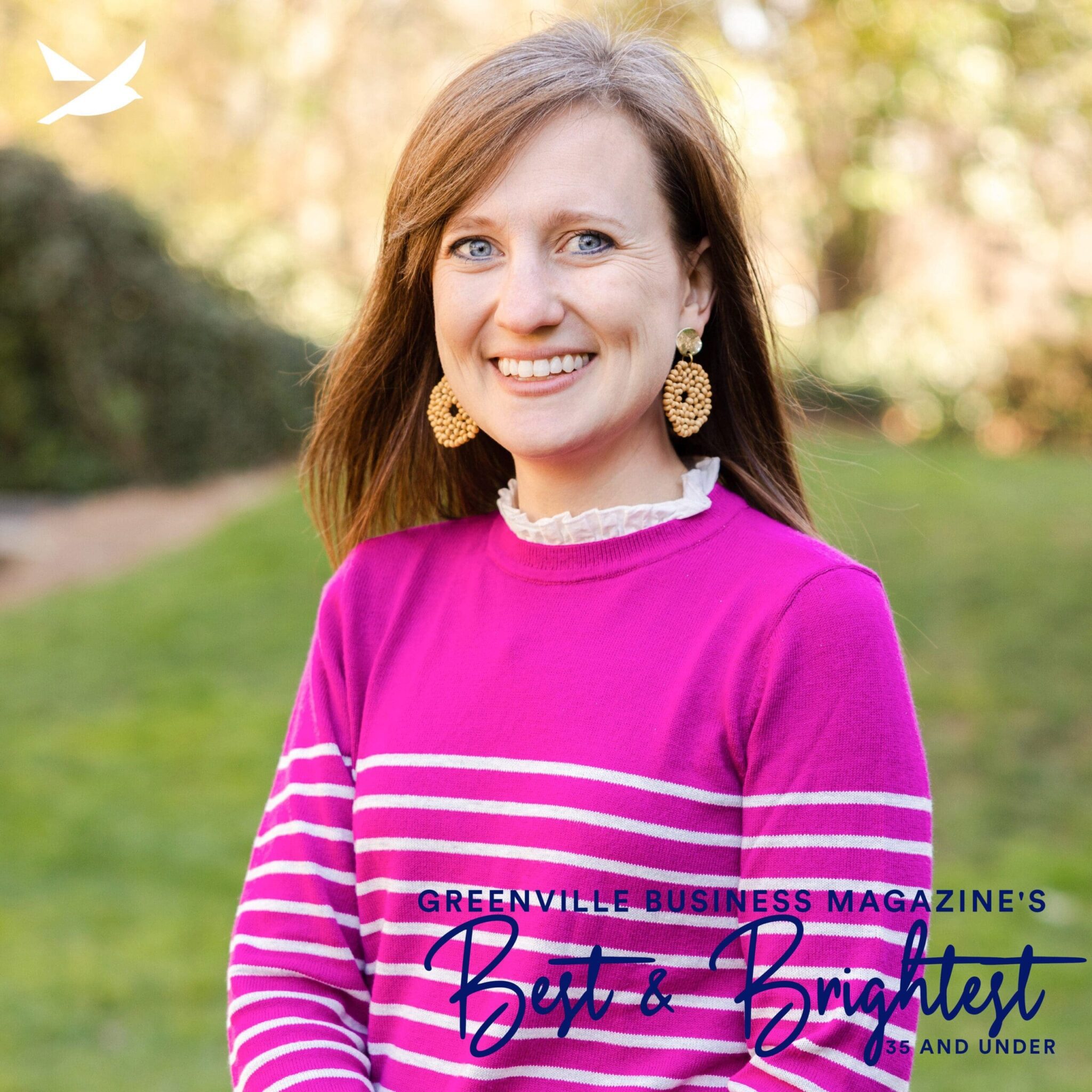 Greenville, SC (September 21, 2023) – Bethani Williams, Vice President of Marketing for Spero Financial, has been named to Greenville Business Magazine's Best and Brightest 35 and Under list of 2023. Each year, the Greenville Business Magazine recognizes the young men and women who are committed to making a difference in their communities and the business world.
A native of Upstate South Carolina, Bethani attended Clemson University where she earned a degree in Graphic Communications. Bethani joined Team Spero as the Director of Marketing in 2019 and transitioned to Vice President of Marketing in April of 2022. Bethani and her team have received recognition for marketing efforts including five CUNA Diamond Awards and four Credit Union Foundation Awards.
In addition to her role as VP of Marketing, Bethani is passionate about the community, serving with Habitat for Humanity, South Carolina JumpStart Coalition, Meals on Wheels, Harvest Edge Children's Home, United Way, and her local church.
When she learned of this recognition, Bethani shared, "I'm truly humbled to say the least because this award is a testament to the many individuals that have been part of my journey. I'm blessed with family, friends, and teammates that have taken the time to mentor me, have held me accountable, have pushed me to reach my goals, have encouraged me to get up when I have failed, and this list goes on. These folks are the true winners, and for them, I'm forever grateful!"
In response to Bethani's award, EVP and Chief Strategy Officer, Jessica Baker said, "Bethani's light shines brightly at Spero and in our community and her impact just continues to grow! With a passion to learn, lead, and serve; she's committed to making a lasting impact. She is without a doubt, one of the best and brightest and very deserving of this award."
Bethani and other award recipients were recognized in a ceremony on September 20 in Greenville, South Carolina.
About Spero Financial
Spero Financial Federal Credit Union was chartered in 1935 as a not-for-profit financial cooperative with one mission: to improve financial lives. As one of the Palmetto State's largest credit unions, today, it has more than 50,000 members and $700 million in assets. Headquartered in Greenville, South Carolina, the credit union's footprint spans the Upstate and Midlands with branches in Anderson, Easley, Greenville, Simpsonville, Spartanburg, Taylors, and Columbia. Learn more at www.spero.financial.