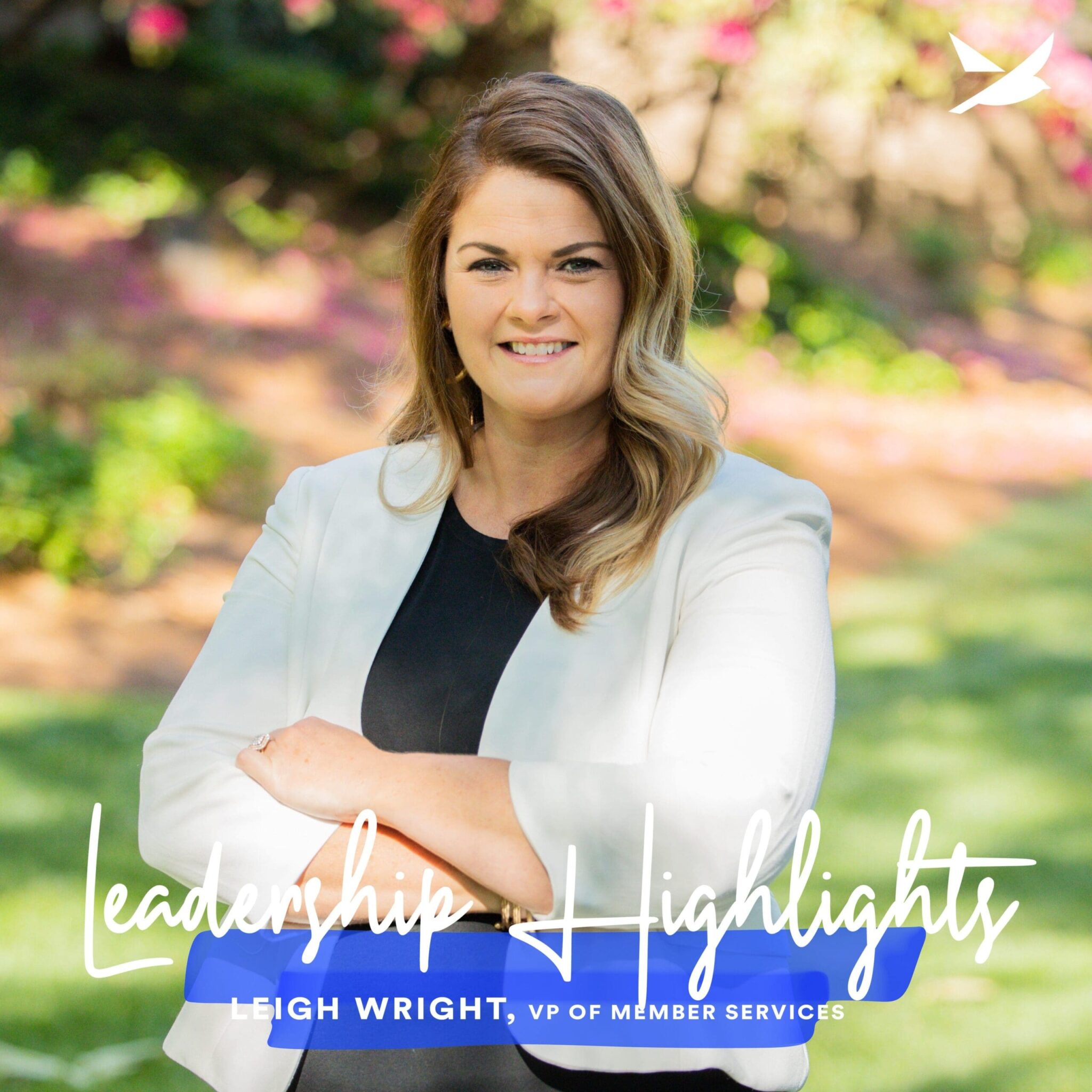 Meet Leigh! Leigh is the VP of Member Services for Spero Financial. Her extensive experience across the board within the financial industry has equipped her for her role and elevated her ability to improve the financial lives of our members! Along with her experience, Leigh's passion to serve others has propelled her into the credit union space, where she leads our member-facing employees to do the same. This service makes Leigh an invaluable member of Team Spero as she embodies the "People Helping People" mentality.
WHAT IS YOUR BACKGROUND?
Leigh's background begins in 1995 while she was just in high school participating in a work-study program. As part of the program, she worked at a local bank part-time filing insurance and answering phones. She quickly moved to Teller/Proof Operator where she handled paper cash letters, adding machines, and typical teller tasks. As she moved on to college, she continued in the banking industry as a Customer Service Representative, where she learned about accounts and loan processing. As she continued, she moved into lending and eventually into a Branch Manager position.
While she worked in community banking, Leigh still felt as if something was missing. Years later, she became the Branch Manager of a credit union. It's here that Leigh says she finally felt accomplished in the way she was able to serve her members and her community.
In 2017 Leigh and her family decided to relocate to the Carolinas where she found Spero (then SC Telco)! She joined Spero as a Branch Manager and quickly transitioned into the Sales and Service Manager, where she was able to use her skillset in branch production and leadership to serve all our locations. During the merger with Anderson Federal Credit Union, Leigh was named the Director of Member Service and ultimately became the Vice President of Member Service, where she manages our entire branch network and all branch operations.
WHAT IS YOUR FAVORITE THING ABOUT YOUR CURRENT POSITION?
Instantly she responded, "What credit unions stand for— the cooperative spirit of People Helping People!"
Leigh said further, "I find strength in knowing that I am a part of an organization that truly cares for their members and employees." Leigh appreciates the opportunity she has to be part of that - whether through products/services, team development, or seeing frontline staff truly change the lives of our members.
WHAT IS ONE THING YOU WOULD TELL YOUR 25-YEAR-OLD SELF IF YOU KNEW THEN WHAT YOU KNOW NOW?
"Be patient."
Leigh said, although it seems cliché, good things do come to those who wait and have determination, perseverance, and a good work ethic. She went on to explain that each step along your career journey happens for a reason and each position prepares you for the next.
She ended by sharing, "Don't rush where you are now, as you may miss out on a valuable experience that you will need down the road!"