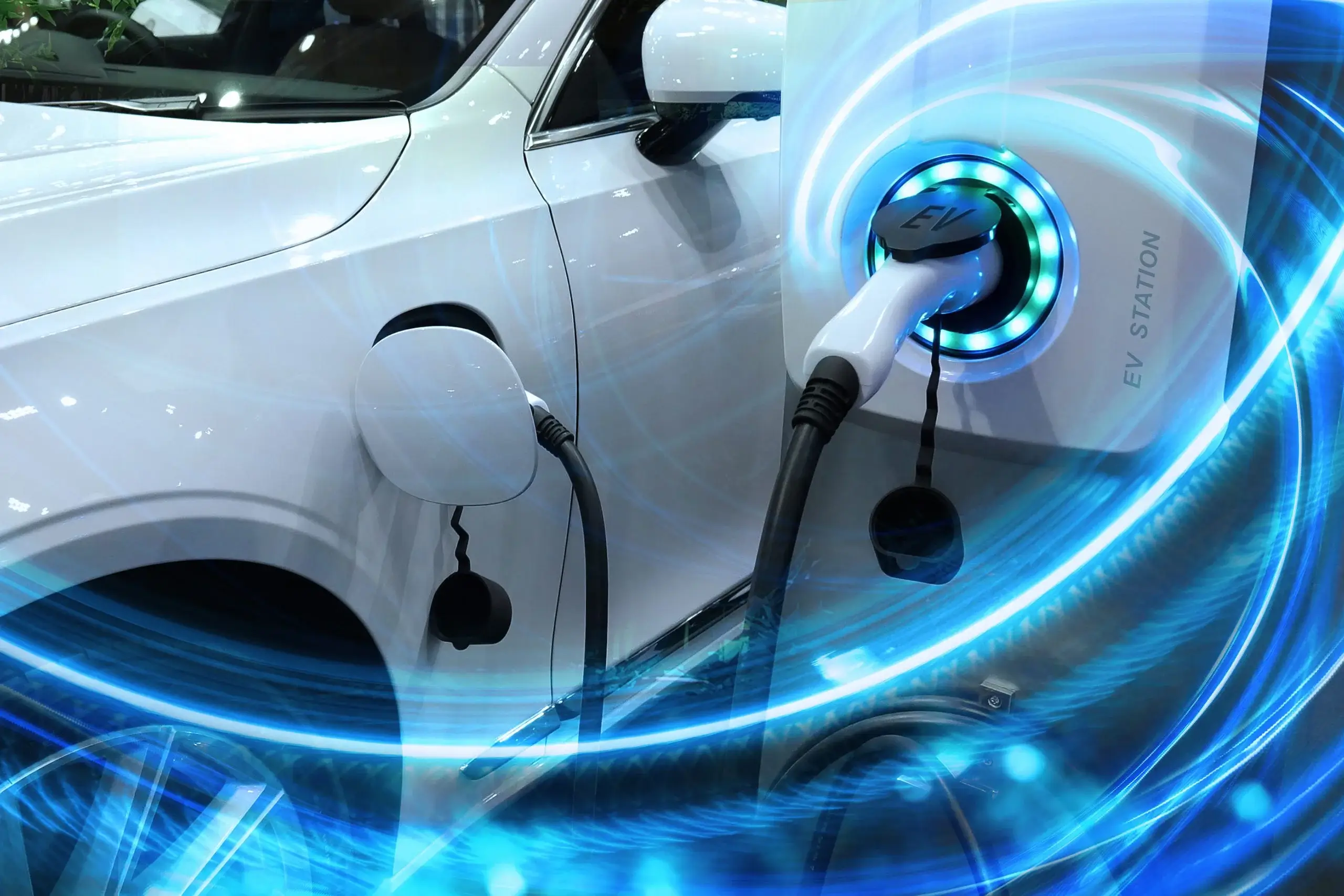 As electric cars, sometimes also referred to as electric vehicles (EV's), become increasingly common on the road, you may find yourself considering the world of electric transportation when in the market for a new car. Although Tesla has been a leader in the market now for several years, most major car manufacturers are now rolling out their version of an electric vehicle. With so many electric options available, consumers have many factors to consider. In this article, we will take a look at why you might buy an electric car, the pros and cons, and a few of the best options on the market.
---
Why Buy an Electric Car?
Electric cars have some attractive features that are appealing to consumers. Environmentally conscious car buyers like the fact that these vehicles don't produce any emissions. Electric cars are also fast and fun to drive, as quick acceleration is a common feature in electric cars, with many boasting a 0-60 of under 8 seconds. Some Teslas take this a step further with accelerations of 0-60 in under 3 seconds. The motors in electric cars produce their maximum torque at low RPMs, so they reach full power as soon as the driver pushes the accelerator. They also require little maintenance compared to their gasoline powered counterparts. According to the US Department of Energy, electric engines don't require as many fluids and have fewer moving parts than gas powered engines. Speaking of gas, with an all-electric vehicle, you'll never have to worry about a trip to the gas station ever again.
Even with these features, does that mean an electric car is the right choice for you? That depends on how often you plan to drive and how far, where you live, your access to charging stations, how many passengers you'll have on a regular basis, and how much money you're willing to pay upfront.
Should You Buy an Electric Car?
When considering an electric car, it's important to consider whether or not it is right for your lifestyle.
According to Choose EV, the mileage range for electric cars on the market today goes from 50-330 miles. If your electric car is going to be used solely as a commuter car, it's likely that you won't exceed your car's single charge mileage in one day. In urban or suburban environments, electric cars make a lot of sense. However, if you're planning a road trip to a destination that exceeds the mileage of your vehicle, you will have to factor in the need to find a charging station for your vehicle. On that note, if you live in a rural area with few charging stations around, owning an EV may prove to be a bit of a hassle.
Pros and Cons of Electric Cars
Now that we've gotten a brief overview on electric cars, let's get into the details about the pros and cons of owning one.
Pros
Performance - Because of the nature of electric motors, many electric cars offer great performance and fast acceleration, making them quite fun to drive.
Eco-friendly - EVs are an environmentally friendly option, as they do not produce any emissions.
Low maintenance - Electric cars are also relatively easy to maintain since they do not require oil changes like gas powered cars do.
Cost over time - While the upfront cost of an electric car can be pretty pricey, some argue that this initial investment pays itself off throughout the life of the vehicle. Trips to the pump are a thing of the past, as are those routine oil changes. To ease the initial cost, there are also tax credits of up to $7,500 available to those looking to purchase an EV, making it a more feasible option for those who are budget conscious. The cost to charge an electric car is also fairly inexpensive, with the average cost being $9 for a full charge according to the US Department of Energy.
Growing electric infrastructure - While some may worry about the availability of charging stations, they are steadily becoming easier to find. Sites such as PlugShare or a quick Google Maps search can easily pull up nearby stations if you're in need of a charge. Charging an electric car is also a pretty simple process and is very similar to pumping gas.
Cons
Expensive - There's no getting around it, electric cars can be expensive upfront. Even the least expensive models will set you back close to $30,000. In contrast, there are several models of new, gas powered vehicles that come in approximately the low $20k range. Although there's an argument to be made for the overall cost of an EV being less than a gas powered car, that initial investment can be tough to swallow for some.
Limited range - For those that enjoy going on frequent road trips, the driving range is also a downside. Although charging stations are becoming more plentiful across the US, they are still not nearly as widespread as gas stations, especially in less populated areas. It also takes longer to charge an electric car from empty to full than it does to fill a tank with gas.
Limited choice - While the types of cars offered as EVs are growing in variety, there is still a lack of offerings for vehicles with third-row seating or for pickup trucks. There will be more options for these vehicles as 2022 goes on and into 2023, but, as previously mentioned, these options are quite expensive for the average consumer.
Should You Buy a Tesla?
Without a doubt, Tesla is the dominant voice in today's electric vehicle market, accounting for 79.5% of all electric cars on the road according to Business Insider. They are an established company and brand, and they are becoming a more common sight on the road. Depending on the model, a Tesla will cost you anywhere from approximately $45,000 to $130,000 before taxes. They also consistently receive positive reviews from popular automotive publications because of their performance and high range.
If price is not a main factor in your car buying decision and you're set on an electric vehicle, purchasing a Tesla is a solid choice. As a company, they are a leader in the industry, and they are generally trusted by consumers. That said, big brands like VW, Audi, BMW, Ford, and GMC to mention just a few, are hot on their heels rolling out more EVs each model year.
Electric Vehicle Alternatives
If you're intrigued by the idea of electric cars but aren't ready to take the full plunge, then a hybrid option may be the best choice for you. Many electric hybrids have an electric range of 30-40 miles before the engines switch to gas. For most drivers, this range wouldn't touch their daily commute, and the option for that iconic road trip isn't impacted by the inconvenience of searching for a charging station.
Popular EV Alternatives
The sweet spot between electric and gas powered vehicles that a hybrid provides may be the perfect choice for you. According to US News, the following cars are the best hybrids on the market:
1. Honda Accord Hybrid: The Honda Accord Hybrid has an MSRP between $26,670 - $36,540 and an MPG of up to 48 for both city and highway mileage. It seats 5, and is noted for its roomy interior.
2. Hyundai Sonata Hybrid: The Sonata Hybrid has an impressive 54 MPG on the highway and 50 in the city. It will cost you anywhere between $27,200 - $35,550, seats 5, and comes with an impressive list of standard features.
3. Toyota Camry Hybrid: The ever-popular Toyota Camry is recognized as a good option in the hybrid world. It has an MSRP of $27,480 - $32,920, seats five, and gets up to 51 MPG in the city and 53 on the highway.
4. Hyundai Elantra Hybrid: The Elantra Hybrid is considered a good quality car for the money, with a lower MSRP than the rest of the list at $23,850 - $28,350. It seats 5 and has an impressive city MPG of 53 with a highway MPG of 56.
5. Toyota Avalon Hybrid: The honorary luxury car on our hybrid list, the Toyota Avalon, has an MSRP of $37,350 - $43,650. It has a slightly lower MPG of 43 in the city and 44 on the highway, but it also offers a roomy interior and a seating capacity of 5.
The Best Electric Cars on the Market Today
Beyond Teslas, there are several other makes and models to consider when exploring the various options for electric cars.
1. Nissan Leaf: The Nissan Leaf is one of the most budget friendly EV options, with a starting MSRP of $27,400. It has a range of 226 miles, a 40 kWh engine, and it seats up to 5 passengers. While its price point makes it an attractive option, the Leaf's range is not quite as extensive as some other EVs on the market.
2. Kia Niro EV: The Niro EV has a starting price of $39,990, a range of just over 290 miles, and a seating capacity of 5. Kia's offer to the electric car market has won several awards, and is quickly gaining popularity.
3. Chevy Bolt EV: The Chevy Bolt EV got a redesign for 2022 and has a starting price of $31,500 with a range of 259 miles and it seats 5 passengers. It also boasts a 0-60 of 6.5 seconds, making it a fun car to drive.
4. Mini Cooper Electric: The 2-door Mini Cooper Electric has a starting price of $29,900, a range of 114 miles, a seating capacity of 4, and a quick charge time of 36 minutes.
5. Tesla Model 3: We couldn't make an EV list without including Tesla. The base model starts at $44,990, it has an impressive range of 358 miles, seats 5, and has a 0-60 of 3.1 seconds.
There's a lot to consider when purchasing any vehicle, including electric cars. If you are in the market to buy an electric car in the near future, Spero Financial can assist you with auto loans that provide convenient financing for your new ride so that you can hit the open road with peace of mind.
---
This material is for educational purposes only and is not intended to provide specific advice or recommendations for any individual.