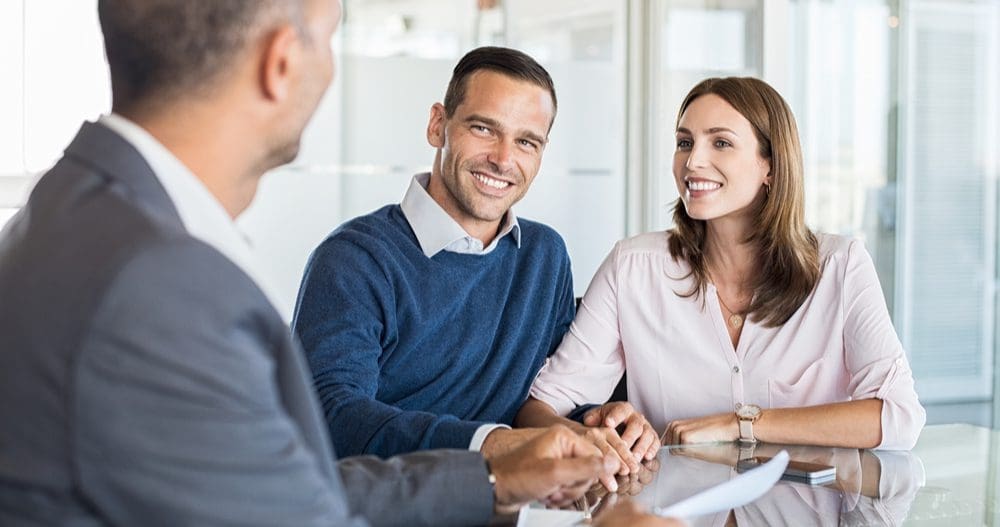 Curious about the differences between credit unions and banks? Credit unions can seem like a mystery if you are not familiar with what they are, how they work, and who they serve. But the truth is, almost anything you can do through a traditional bank, you can also do through a credit union—and often with better rates and stronger, more personal service. Credit unions are some of the most stable institutions in the country and offer a wide variety of financial products and services including free or low cost checking accounts.
Common Misconceptions When Comparing Credit Unions to Banks
A lot of people are nervous about moving their money to a credit union because they believe common misconceptions, or myths, about what credit unions are and how they work:
1. Credit unions don't offer as many products and services.
A common misconception about credit unions is that they do not have as many product offerings as traditional banks. Not true. You'll find a wide variety of financial options and programs at a credit union, including personal savings accounts, debit and credit card services, consumer loans, low-interest car loans, mortgages, and retirement accounts. Online and mobile banking are both available at credit unions, too.
2. Joining a credit union is difficult because you have to meet strict eligibility requirements.
This myth persists because many credit unions were first chartered to serve the needs of specific groups of people, such as steel workers, the alumni of a certain educational institution, or members of the military. While there are still some credit unions that maintain strict eligibility requirements, including military credit unions, most now exist to serve their community. For example, Spero Financial Federal Credit Union was founded to serve employees of Southern Bell Telephone & Telegraph Company, but we now serve over 60,000 members and admit anyone who lives within the communities that our branches serve or who works for one of over 400 select employee groups.  
3. Credit unions don't insure deposits and aren't regulated like banks.
This simply isn't true. Credit unions maintain as much insurance as banks, they just go through a different branch of the federal government for this insurance. Credit unions are also held to the same laws and regulations as banks and, in fact, are often more regulated.
4. Credit unions are less convenient and less tech-savvy because they're smaller and don't have as many assets.
While it's true that credit unions are not-for-profit institutions that typically hold fewer assets than major national banks, the perceived difference in convenience is likely because the big banks spend more on advertising (credit unions, on the other hand, save money wherever they can and pass the savings back to members in the form of lower interest rates, better services, and dividends). Due to Co-op ATM Programs, credit unions are the second largest financial institution in the country, in terms of locations. In addition, most credit unions offer both online and mobile banking. According to a survey conducted by the CFI Group, in fact, credit union members have rated their satisfaction with mobile and online banking options at 90 out of 100, compared to 86 out of 100 for bank customers.             
Similarities and Differences Between Credit Unions and Banks
Here's a crash course in the similarities and differences between credit unions and banks:
1: Ownership.
The single most distinguishing difference between credit unions and banks is the nature of their ownership. Banks are for-profit institutions owned by investors who may or may not also be customers and who are the only ones who share in the earnings of the bank. Credit unions are not-for-profit institutions whose members are all owners who directly benefit financially in the form of lower loan rates and higher savings rates.
As a member/owner of the credit union, whether you have a savings account with $50 in it or significantly more invested in multiple products, you have a voice and a vote in the election of the board. You also have an opportunity to serve on the board. Banks, on the other hand, are run by a board selected from among the stockholders, whose voting weight is determined by the number of shares they own.
2: Organization.
The boards of the respective institutions are organized to reflect the difference in ownership. In a credit union, the volunteer board members represent the diversity of the members. A bank's paid board does not necessarily reflect their customers. Also, credit unions are locally organized to focus on members' specific needs for products and services. Banks are open to anyone and aim to generate significant revenue through more generalized commercial loans and investments.
3: Cooperation.
Credit unions regularly cooperate with one another in order to make banking with them even more convenient for their members. CO-OP Shared Branching gives our members the convenience of additional branch locations, including surcharge-free ATMs, outside their own local area. There is an app to help you search for one of the 5,000 cooperating credit unions while traveling. Because banks are in direct competition with each other, they do not offer this cooperative resource.
Similarities: Insurance, Products, and Services.
Rest assured, just like bank deposits, all Credit Union deposits are insured up to $250,000 by the National Credit Union Administration (NCUA), a branch of the federal government. Likewise, banks deposits are insured for the same amount by the FDIC, the Federal Deposit Insurance Corporation. Credit unions also offer a full range of products and services, convenient in-branch hours, and online and mobile financial tools.
We hope you have gained a clearer understanding of how credit unions compare to banks in many of the ways that make banking convenient and accessible, as well as how they are fundamentally different in ways that offer a direct advantage to their members. Like most credit unions, Spero prides itself on superior member service, emphasizing local and personal engagement. Since our charter in 1935, our long-term relationship with our members has been top priority. From strong financial literacy education, to financial counseling, to advanced credit services and tools, Spero is here to provide everything you need to build a strong financial foundation.