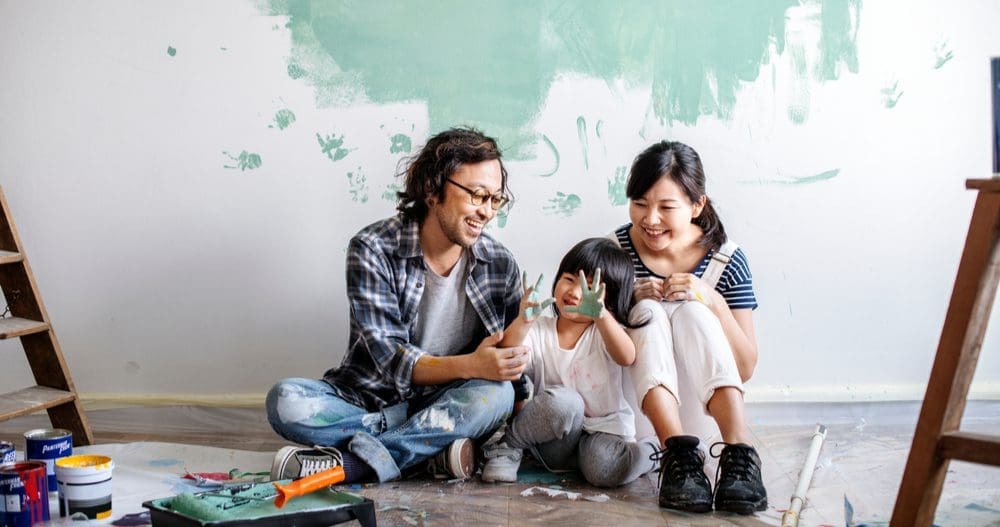 When you first purchased your home, you probably felt like you were on top of the world. Typically, you choose your new house because it fits your lifestyle the best. But as time goes on, that same home will surely require routine maintenance or new upgrades, either to keep up with your life changes or to remedy the typical aging of appliances, rooms, and structure. If you're planning to live in your house for years to come, you want to make quality improvements that will last. If you're planning to take advantage of a seller's market and sell your house in the near future, you'll want to make renovations that pack the biggest bang for your buck and provide a solid return on your investment.
So, how do you know what renovations to consider when trying to increase the value of your home? Which remodeling projects add the most value? To help you decide which home projects will provide the positive return you're looking for, we've compiled a list of renovation hits — and misses!
Renovations that Increase Your Home's Value
Fortunately, when it comes to projects that pay you back, there are a few projects that traditionally have shown to provide true return on investment (though this is dependent on many factors). While they can get pretty pricey and range from a weekend project to a major overhaul, these home improvement projects could potentially boost your property's value almost immediately.
Adding On: Think home extensions and new room expansions. While the price tag can be high—anywhere from $50,000 to $100,000—the overall result of taking your three-bedroom house to a four-bedroom model, or adding a home office or bonus room can't be underestimated. Also in this category? A new deck, which increases outdoor living space and adds to the home's overall appeal.
Major Remodels: There are several reasons remodels have become the stereotypical bane of a homeowner's existence — they take a lot of time, use a lot of energy, and require a lot of resources. But all that output can potentially offer significant returns when it comes to bathrooms, kitchens, and basements — rooms where details like fixtures and design can determine whether the home feels modern or dated. Keep in mind, however, that many remodeling projects can be started with little expense and don't have to cost tens of thousands of dollars. A can of paint and a white sink to replace an avocado green one can transform a room right away.
What constitutes the difference between a major and minor remodel? Let's consider a kitchen. A minor remodel may include new cabinet doors, hardware, appliances, and countertops and cost around $15,000. A major project could mean moving walls, rerouting gas lines, installing all new cabinets, and completing general upgrades. Either case may increase your home's value — it's just a matter of how much you want to invest and what size project you want to take on.
Energy Efficiency: From tankless water heaters to solar panels, insulated steel exterior doors to airtight window fittings, energy-efficient additions are becoming increasingly popular — and for good reason. These additions not only provide a great upgrade to the house, but they also offer you (as well as a future buyer) valuable savings over time, and there are many ways—big and small—that can have a big impact. As a few ideas, consider switching out the bulbs in your light fixtures with energy-efficient LEDs, and make sure your windows and doors are properly sealed, and use curtains or blinds to keep your home well-insulated.
Renovations With Lower Returns on Investment
It's tempting to think that anything that makes a house more attractive will add to its value. While certain upgrades can help owners enjoy their home ever more, their appeal won't necessarily translate to increased market value. Here are a few of the most common examples:
Swimming Pools: It may seem logical that adding an in-ground pool or backyard whirlpool would add value that's equivalent to the project's cost, but studies show that's not the case. Not only are you looking at a price tag in the tens of thousands of dollars, but you're also ensuring that whoever stays in that house will be responsible for the upkeep, insurance, and more. And while those features may sell better in warmer climates where pool time is a summer tradition, you can't be sure they will be a positive selling point when it comes time to list your home for sale.
Basic Necessities: In house valuation, some things are just expected to work properly. Replacing toilets, sinks, or appliances may seem like a smart way to add value, but the truth is that even though they may be necessary updates, they barely move the needle. This also applies to septic tanks, plumbing, and electrical rewiring; a buyer wants to know these things work, but they aren't likely to spend a lot of time analyzing your choices in these areas. One other thing to keep in mind: As a general rule, the more a home is customized to you and your needs, the less likely it is that another buyer will see themselves in it. Don't let your projects backfire. Unless it's something you really want or need to do for yourself, make essential upgrades in these areas, but don't get carried away.
Green All-Around: As a general rule, when selling your home, the exterior is critical. "Curb appeal," which includes everything from the shutters to the paint choice, a clean sidewalk, and freshly planted shrubs — matters, whether the housing market is up or down. But it's important to remember that the more money you spend on this project isn't necessarily equivalent to what you'll get out of it on the market, so make sure you're not going overboard. Gorgeous landscaping can certainly catch a buyer's eye. Still, it's not necessarily something they'd be willing to pay extra for. Many times, pressure washing the porch and sidewalk and picking up trash can be just as appealing as a freshly landscaped yard, especially if that yard screams that it will need a lot of upkeep.
High-end Options: When the housing market was at its peak just before the Great Recession, a homeowner might have been advised to incorporate luxury features in their home renovations. From professional-grade kitchen appliances to claw-foot tubs in the bathroom, bonus rooms turned into miniature movie-theaters to well-equipped in-home gyms, luxury was marketable. However, in a more practical market like today, your money is probably better spent on projects that provide comfort and convenience for more budget-minded buyers. Don't fuss over high customization and super-glamorous bits and pieces. Instead, focus on what makes your home a "home."
No matter what project you're thinking of tackling for your next home renovation, you're sure to have a lot of questions. Fortunately, there are some outstanding resources available to help you determine the value of your project, including Remodeling Magazines' Cost vs. Value calculator, which can help you determine prices and outcomes for each type of project.
Whatever you decide your next home project will be, we can help you finance your dream home makeover. Whether you want to create a budget, apply for a Home Equity Line of Credit, or start saving, we offer the financial tools and services you need. Call us or stop by your nearest Spero branch location to speak with one of our member representatives.