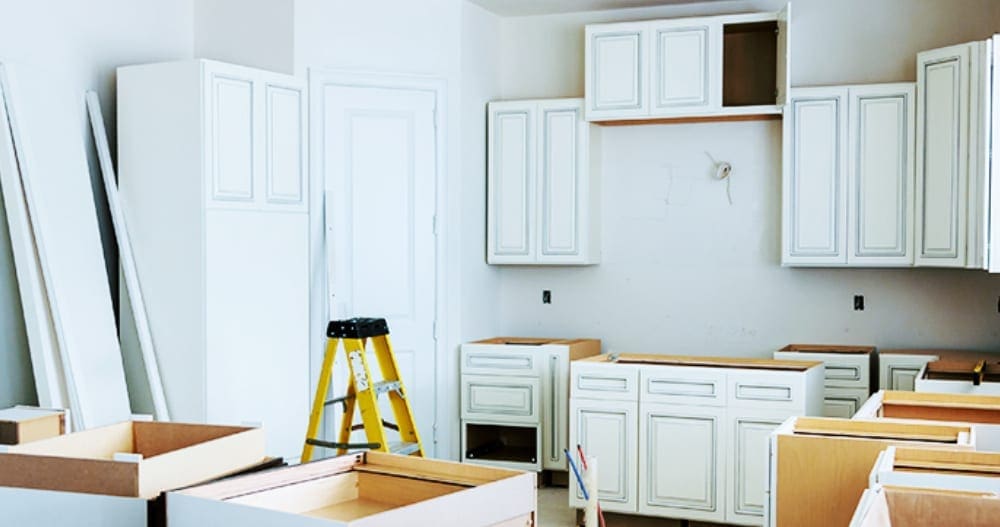 Many homeowners will spend years—and live in several homes—while working up to to build the home of their dreams.. If this is you, and you're ready to start building your dream home—just as you've envisioned it—you may feel a little overwhelmed. Where do you start? What type of financing will you need? Before you get in too deep, learn more about construction loans, and how they differ from the traditional mortgage, to find out if they can be beneficial to you.
Because most mortgages have the existing house as collateral, construction loans are seen as a greater risk and therefore come with unique guidelines and systems for monitoring the process. But there are some real advantages as well. Building ensures you will have everything you want in your home — exactly where and how you want it. You aren't likely to find that in a pre-existing house. So, if you are ready to build, it may be worth your time to learn about construction loans and how they might help your dream home become a reality.
Construction Loan Basics
What is a construction loan?
A construction loan is a high interest, short-term loan—usually about a year long—that is used for residential construction projects or home builds. Effectively, a construction loan is a line of credit used to pay for the work on your new home as it is being built. Because the work follows a pre-approved, phased schedule, you only have to pay interest on what has been spent so far, rather than on the entire loan.
How do construction loans work?
The most unique aspect of construction loans is that they are directly tied to the construction itself. This is, in part, due to the fact that until the home is completed, there is a higher risk for the lender; there is no home to repossess or foreclose upon. For this reason, construction loans usually have variable rates that move up and down with the prime rate.
Because construction loans are, therefore, dependent on the completion of the project, the lender must be provided with the timeline of the project, as well as any larger milestones (like foundation, framing, or electrical). It is in accordance with these milestones that draws on the loan will be paid out—usually after an inspection has been approved by an appraiser of the work to date.
What are the differences in the two types of construction loans?
Construction loans can be separate from the mortgage, or rolled together in what is known as a "construction-to-permanent" loan (which allows you to only pay one set of closing costs). In either case, the interest rates are tied to the prime rate and are higher than those of traditional mortgage loans.
Construction-to-Permanent

Construction-to-permanent loans convert to a permanent mortgage when the house is completed, and interest rates are locked in at closing. Because there is only one closing, they do not require as much cash reserves.
Construction Only

By contrast, a construction-only loan must be paid off as soon as the house is complete, but allows you to shop for a permanent lender during the construction process. While you will have to pay multiple closing costs, if you have the cash reserves, this option provides more flexibility.
Why should you get a construction loan instead of a mortgage?
While the type of loan you should get in case of home construction should include a personalized approach with a lender, there are a few things to consider that make a construction loan appealing for home builders.
Interest Only on Used Balance. Instead of a mortgage, which charges interest based on the total of the entire loan amount, a construction loan charges interest only on what is used—a big benefit to coming in under budget!
Land Purchases. While most mortgages will not cover the purchase of land to build on, many construction loans offer this as an option.
No Penalties for Early Repayment. Unlike mortgages, which may tack on penalties if you pay off your balance earlier than planned, a construction loan has no such penalties, allowing the borrower to pay off the loan as early as possible.
What will a construction loan cover?
Every project and every loan can be different, but generally, the following things can be negotiated into a construction loan:
The cost of the lot
Money for permits and fees
Construction materials and labor costs
Closing costs
Contingency reserves — in case the project goes overestimates or if you don't want to make the required interest payments while the house is being built.
The Construction Loan Approval Process and Costs
It's important to realize that because construction loans carry a much higher risk load for the lender, that the requirements to get a construction loan are also much higher.
What is involved in the approval process?
Before your construction loan can be approved, you'll need to provide the lender with your personal financial information, including past tax returns, pay stubs, and an accurate budget. You'll also need detailed plans for the house, which will likely include blueprints and decisions about materials, as well as a construction timetable. Be sure to leave some cushion in the build schedule, as weather and labor availability can (and often do) cause delays along the way.
What will my up-front costs be?
You can expect to pay at least 20% as a down payment. If you already own the land you'll be building on, then that can serve to provide equity. Don't be surprised if construction costs creep higher than estimated during the building process as you make last-minute trim and detail decisions. Be prepared with enough cash savings on hand to cover this.
Other Considerations When Deciding on a Construction Loan
How do I find a builder I can trust?
Since you are getting a loan on something that doesn't yet exist, it is especially important that you work with a reputable builder you can trust. You will need to do your homework. Make sure to check references and choose someone local. You want to choose a licensed general contractor with an established reputation for building quality houses. Having ties to the community means they have to care about their reputation. Read online reviews, consult their vendors, and find examples of their work that you can check out yourself. You want to find a builder with a reputation for completing work on time and within budget.
Can I get a construction loan for repairs or renovations?
Yes. If you are one of those visionaries who can see your perfect house in the run-down remains of an old home, a construction loan can set you up to roll the costs of renovations into your mortgage. The amount the financial institution will loan you will depend on an appraisal of the future value of the home after the renovations are complete. Utilizing a construction loan for a big renovation project will allow you a longer repayment period, and likely lower interest rates than a personal loan.
Are there any downsides to be aware of?
While construction loans can make it possible to build just the home you want, they do involve unique risks. If your home cannot be completed on time or meet budget, you may have to pay additional costs. You could end up with two mortgages for longer than you planned, or having to pay rental costs. Another potential risk is that your completed home will not be worth its building costs. If the market dips during the construction process, or if the builder does a poor job, you might be scrambling for cash to complete the transition from the construction loan to the mortgage.
---
Under the right circumstances, construction loans can be a great way to get into your dream house. However, approval is a complicated process that requires expert advice along the way to make sure you avoid pitfalls and end up loving your new home. Call today to speak with a Spero mortgage expert about how a construction loan might help you.
This material is for educational purposes only and is not intended to provide specific advice or recommendations for any individual.