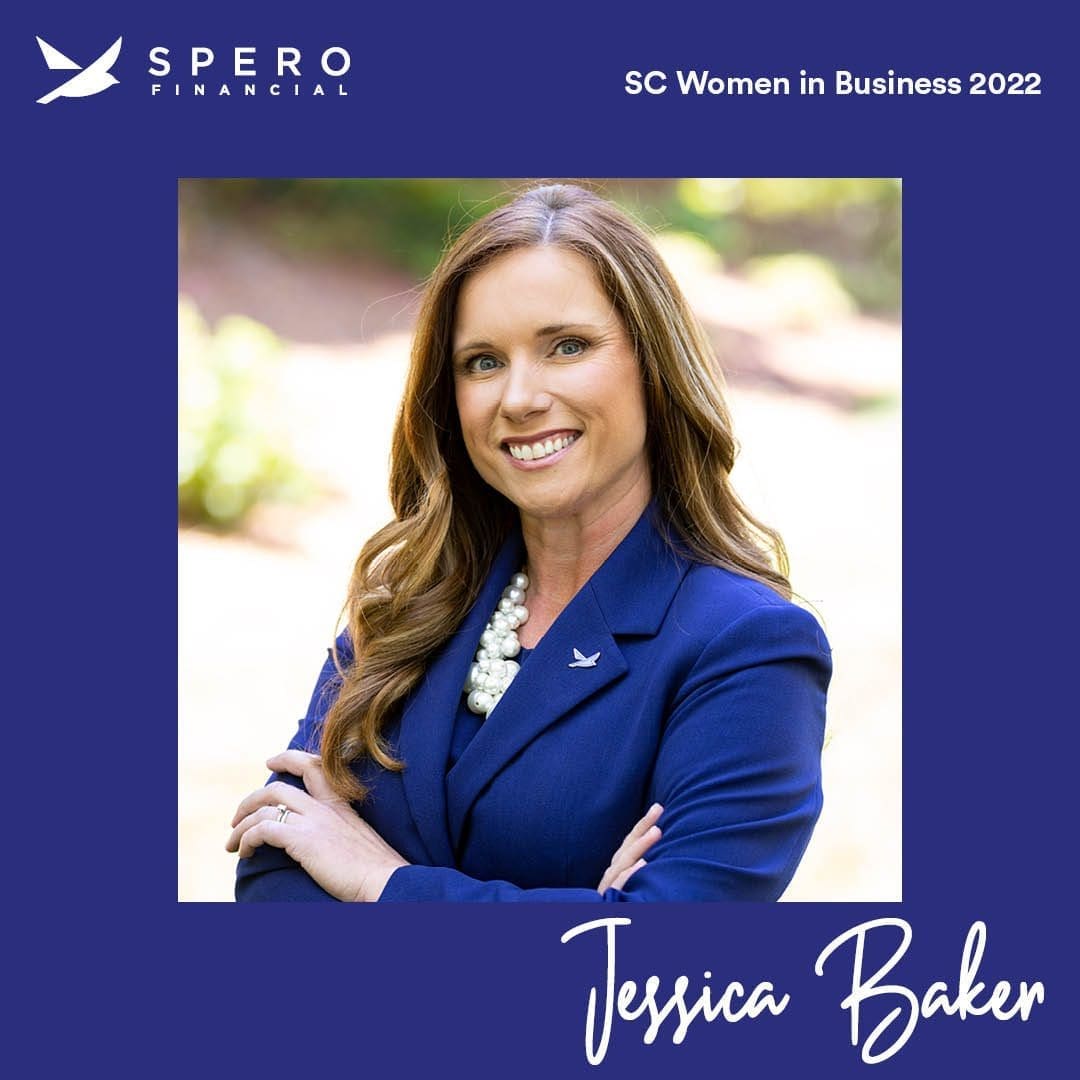 Greenville, SC – Jessica Baker, Chief Operating Officer at Spero Financial, is named to the South Carolina Women in Business list for 2022. Each year, the Greenville Business Magazine names 50 women throughout the state of South Carolina as top Women in Business. Upon receiving nominees, the magazine evaluates the impact each woman has had in growing their business over the last year, while looking at the passion they hold for their work.
When Jessica learned of the award she said, "I feel privileged to be recognized among this talented and inspiring group of women. I'm blessed to work for an organization where 75% of our workforce is comprised of women and each of them are deserving, if not more, of winning this award. This is an absolute honor, and I will treasure this recognition for years to come."
Jessica Baker has been with Spero Financial Federal Credit Union (formerly SC Telco Federal Credit Union) for 13 years. Baker worked her way up from branch manager and currently is Spero Financial's Chief Operating Officer. Baker serves on the Upstate Chapter of Credit Union's Board, is a Credit Union Legislative Action Council (CULAC) Trustee, on the Commerce Club Board of Governors, is a Credit Union Development Educator (CUDE), a graduate of Leadership Pickens County, and a member of the Rotary Club of Greenville.
When asked to share the best advice she has received in business, Baker said, "You Do You". She continued by saying, "This is our president/CEO Brian McKay's mantra, and there is such freedom that comes with that advice. It means showing up as the best version of you in that moment. It's the opposite of 'faking it until you make it' because it breeds a culture of learning and growth, and the best of all, it makes work fun."
When asked to share one thing that she has learned that has served her well over the years, Baker said, "On work/life balance; I've learned that I can structure both by setting priorities so I can be present at home and present at work for the things that matter. I've learned to accept that I'll miss some things and I have to say 'no' to some things because I can't be in two places at once. The key to joy and success is in choosing your 'things'. Talk to your family and talk to your team to help prioritize these so you can be present and intentional no matter where you are.".
In response to Baker's award, President and CEO of Spero Financial Brian McKay said, "While Jessica has always been a top woman in business to Team Spero, she's extremely deserving of this title across the state of South Carolina. Jessica is an integral part of the team and culture here at Spero, and I am thankful for her work in serving our members and our community."
Jessica, along with other award recipients, were honored in a ceremony on August 3 in Greenville, South Carolina.
About Spero Financial
Spero Financial Federal Credit Union has been improving financial lives in South Carolina for over 85 years. As one of the Palmetto State's largest credit unions, today, it has more than 50,000 members and $559 million in assets. Headquartered in Greenville, the credit union's footprint spans the Upstate and Midlands. Learn more at www.spero.financial.