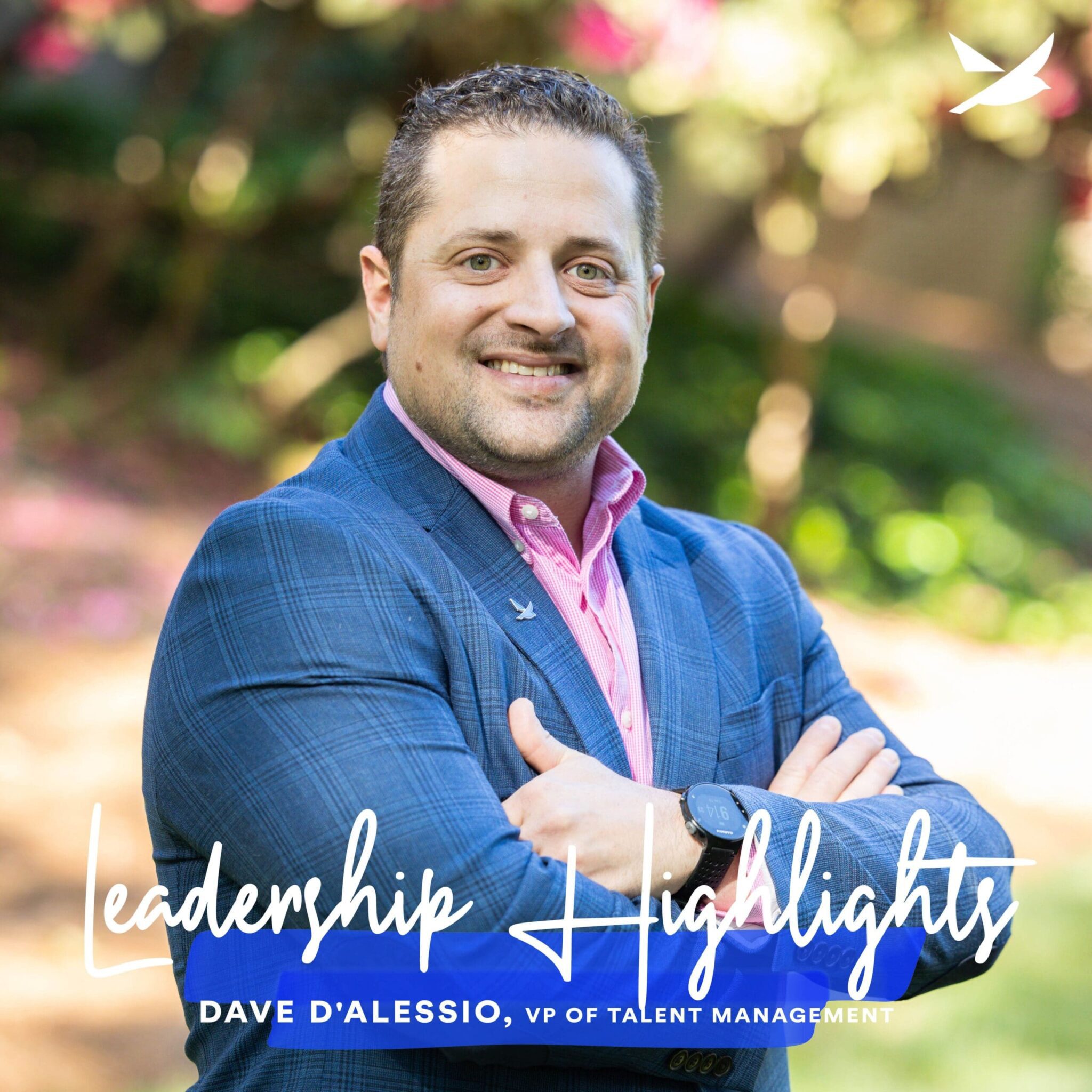 Meet Dave! Dave D'Alessio is the Vice President of Talent Management at Spero Financial. We took a moment to sit down with Dave to learn more about his journey and wanted to capture that conversation here— so you can learn more about him, too! Keep reading to find out a few things that Dave has learned throughout his career and to hear a little about his role as the resident ray of sunshine in the office!
WHAT IS YOUR BACKGROUND?
Dave is a "big sports guy"! He started out wanting to find his career in sports and majored in Sports Management in college. While there, he participated in 3 internships with various teams— one even being what is now the Greenville Swamp Rabbits! However, in the midst of a budding career in sports, Dave met someone in the staffing industry and began working at Aerotek, where he stayed for 9 years. From here, he spent 12 years in the HR department at Fluor Corporation, where he had the opportunity to travel all over— even spending a year in Canada and helping build an HR department for his organization in Africa! In October of 2021, Dave joined Team Spero!
WHAT IS YOUR FAVORITE PIECE OF ADVICE?
There isn't just one! Dave offered many pieces of advice that he's gathered throughout the years:
Be open to opportunity. While you may think you have everything planned, sometimes the world throws things at you. Be open to that.
Get comfortable with being uncomfortable.
Be true to yourself and be confident in that.
Make your own decisions and don't get caught up in what everyone else is doing.
HOW HAS YOUR EXPERIENCE DIFFERED FROM YOUR INITIAL EXPECTATIONS?
Much of Dave's experience has been different from what he planned during college! Dave talked about how he initially planned to be in New Jersey and work in sports, and now, he is in South Carolina working in talent management and the financial industry. Through all of these changes, Dave says there is always a reason for everything. He says it's important to, "enjoy the journey and take what life gives you. Dave also says it's important not to harp on what didn't happen or focus on the what-ifs.
WHAT IS YOUR FAVORITE THING ABOUT YOUR CURRENT POSITION? WHAT MOTIVATES YOU TO WAKE UP IN THE MORNING AND COME TO WORK?
Purpose and People! He is so thankful & honored to be a part of an organization that has leaders that lead by example and that is full of amazing people who truly care about each other.
His favorite thing about his role is the ability to provide people with tools to help them in all aspects of their life— from career growth tools to great health benefits for them and their families. He shared his passion for serving our people and truly being a resource to them!
FINALLY, WE ASKED DAVE: WHAT IS ONE THING YOU WOULD TELL YOUR 25-YEAR-OLD SELF IF YOU KNEW THEN WHAT YOU KNOW NOW?
Of course, Dave's first response was, "What do you mean? I am 25!" Then he shared three important things he would share with his younger self.
Enjoy the journey.
Take time to reflect.
Cherish the time you have with those you love.