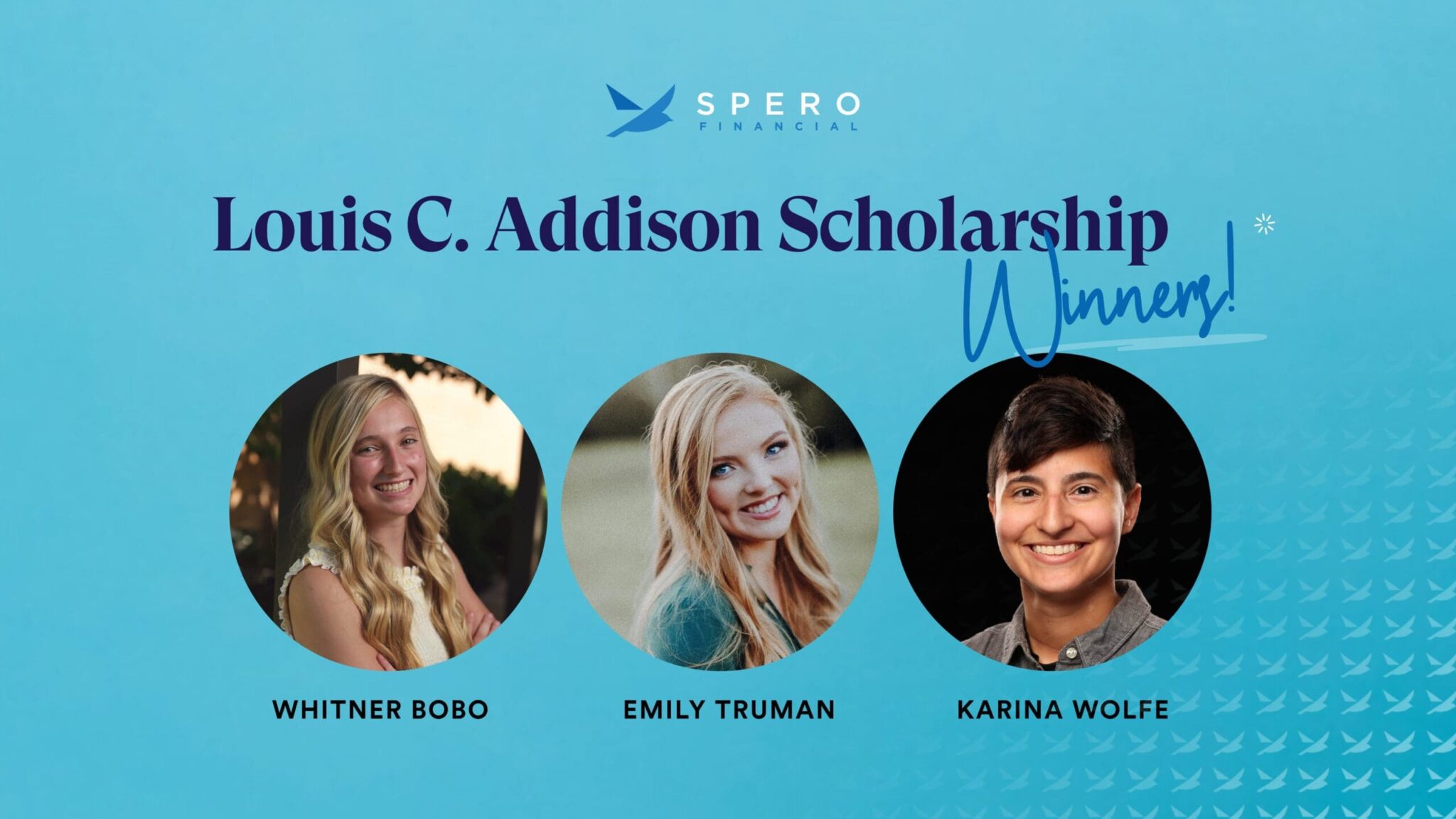 Greenville, SC – Since 2010, Spero Financial has invested $108,000 into future generations by annually awarding (3) $3,000 scholarships to Spero Financial members who are pursuing higher education.
This year, Spero named Whitner Bobo of Belton, Emily Truman of Starr, and Karina Wolfe of Greenville as the recipients. Winners were selected by a scholarship committee comprised of Spero Financial employees using a system that rates scholastic achievements, community involvement, references, and original essays.
Upon the announcement, Spero Financial President and CEO Brian McKay shared, "These students have distinguished themselves by encompassing our core values: the heart of a servant, the spirit of a warrior, and the mind of a champion. It was an honor to celebrate their achievements recently at our Annual Members Meeting. I look forward to watching their success in the future."
Karina currently attends Bob Jones University, pursuing a Bachelor of Science with aspirations to earn a master's degree in Criminal Justice or Aviation.
Emily Truman will be attending Anderson University in the fall, pursuing a Bachelor of Science in Nursing with future aspirations to earn a master's degree.
Whitner Bobo "aka Whit" will be attending Abraham Baldwin Agricultural College in Georgia to complete her Bachelor of Science in Agriculture with future hopes to attend the University of Georgie to obtain her master's degree.
Applications for the 2023 Louis C. Addison College Scholarship will open on October 1, with a completion deadline of February 1, 2023. To learn more or apply, visit https://spero.financial/college-scholarship/
About the Scholarship
The scholarship, coined the Louis C. Addison College Scholarship, is named after Louise (or "Lou") who served 19 years on Spero Financial's Board of Directors. He loved people and had a passion for serving those who needed help. He perfectly exemplified the philosophy of the credit union movement "people helping people" - that's why the program was dedicated in his honor after his death.
About Spero Financial
Spero Financial Federal Credit Union has been improving financial lives in South Carolina for over 85 years. As one of the Palmetto State's largest credit unions, today, it has more than 50,000 members and $559 million in assets. Headquartered in Greenville, the credit union's footprint spans the Upstate and Midlands. Learn more at www.spero.financial.